Like the idea of getting out on a beautiful golf course but without the actual club swinging?
You should try disc golf. It's a fun sport that my husband has been playing for several years. Since I'm usually pushing a stroller I'm not much for actually throwing the disc, but I do like to come along for the exercise and company.
With courses all over the area, residents of the greater Fort Wayne area have several options to try the sport. Golfers carry various discs meant for different strokes, like drivers and putters as in traditional golf.
Participants begin on a tee box and aim for a metal basket fitted with chains alerting when the disc has landed in it. A full course has eighteen "holes" and each one is assigned a number of strokes for par.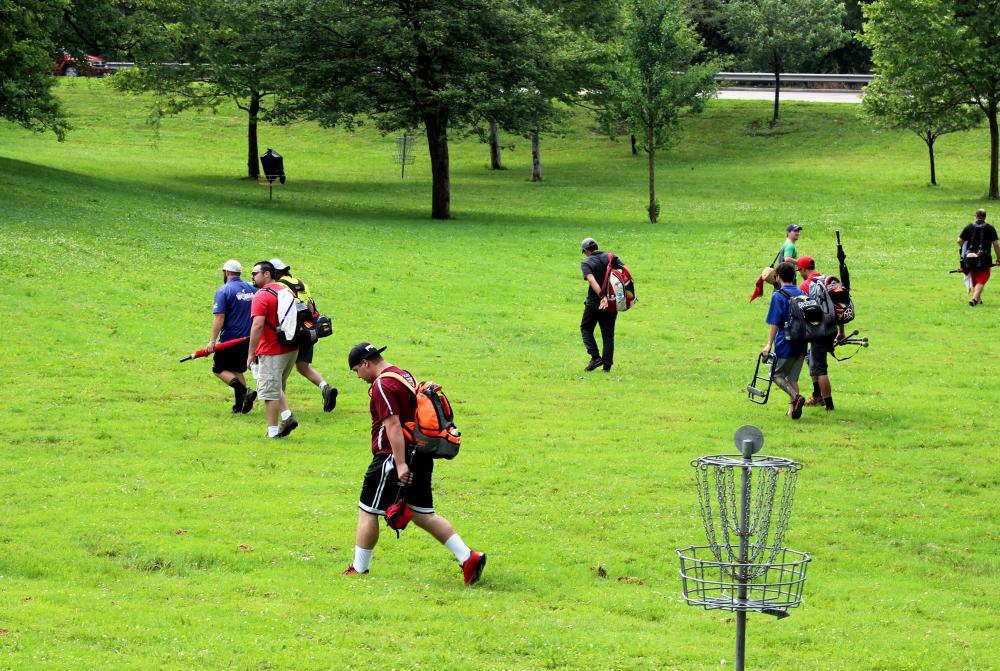 The next time you're itching for some outdoor activity, try playing a round of disc golf at any area course. It's a great way to get some fresh air and play a new sport—go with a group for some friendly competition or fly solo for a peaceful afternoon out. The Fort Disc Golf Club has seasonal leagues, memberships, and area events for those interested. Equipment is available at local sporting goods stores, as well as Fort Wayne Outfitters. 
Visit FortDiscGolf.com for more information.
*This post was originally published September 2012 and has been updated and reformatted.