Don't miss out on a fun Spring Break getaway, even if you are trying to save money! This year grab your girlfriends and your shopping buddies and getaway to the Vera Bradley Annual Sale happening April 13-17 in Fort Wayne, Indiana! Besides shopping at the annual sale, come to Fort Wayne to experience the arts, enjoy sports, and tour and shop other local products like Peg Perego and Cinda B. Check out the other things you can do in Fort Wayne during the Vera Bradley Annual Sale.
Never heard of the Vera Bradley Annual Sale?
The Vera Bradley Annual Sale is a sale produced by Fort Wayne's very own Vera Bradley. The sale will feature deep discounts ranging from 40 - 60 percent off of products ranging from purses, handbags and wallets to accessories all in a variety of colors, styles, and collections.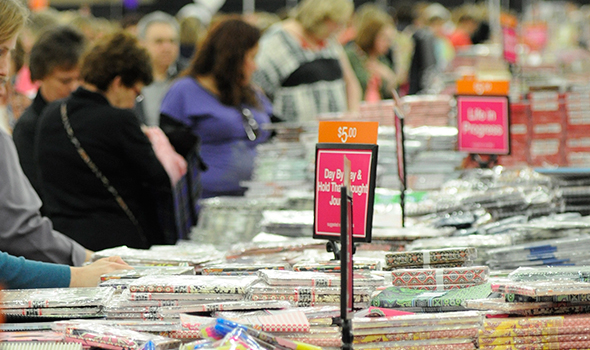 It's not too late to get tickets for the sale, but make sure you understand the difference between ticketed sessions and open sessions!
The first three days of the sale feature exclusive ticketed sessions with a $5 admission fee. If you want to attend the sale during a ticketed session you can purchase tickets online, and make sure you register.
If you would like to attend the sale, but not during a ticketed session, you can attend Saturday, April 16 or Sunday, April 17 for free with registration. All attendees must register in order to purchase any of the sale items.
Visit the Vera Bradley Annual Sale online to register, find answers to frequently asked questions, scour area lodging options and more!
Vera Bradley is a Fort Wayne - based company, founded in 1982 by Patricia R Miller and Barbra Bradley Baekgaard. The business started as a way to provide colorful luggage to women and has transformed into a nationally and internationally recognized manufacturer of colorful, stylish handbags and accessories.