Grandparents, if you're looking for fun things to do for the day with your elementary-aged grandchildren, look no further than Fort Wayne, Indiana!

Get Away with Grandkids in Fort Wayne, Indiana
8-9 AM
Make a stop at Waynedale Bakery, 2610 Lower Huntington Road. Not only does Waynedale Bakery sell donuts, but they also have tables and board games available for people to enjoy while munching.
9-10 AM
Visit the Allen County Public Library's, 900 Library Plaza, children's section. Each child could pick a favorite title and Grandma could look for one of her own to read to them (maybe a chapter from Nancy Drew?). The places to sit in this area are comfortable for all ages for a personal story time.
Dunkin' Donuts at the other end of the main hall offers children's books for sale at 25 cents. Bargain! Another bargain is free street parking on weekends.
10-11 AM
Visit the Fort Wayne Firefighters Museum, 226 W Washington Blvd, next door to the library. Kids can get up close and personal with fire trucks on first floor and learn fire prevention tips on the second floor. The iron lung may intrigue older kids to learn more about polio and how firefighters helped polio patients from the past.
11-12 PM
Within a few blocks of the downtown area is a plethora of fast food restaurants. Lincoln Tower Soda Fountain, 116 E Berry St, with ice cream treats are sure to delight kiddies. They serve delicious sandwiches. Afterward, step into the Lincoln Tower bank to gaze at the art deco adorning its walls. Gorgeous!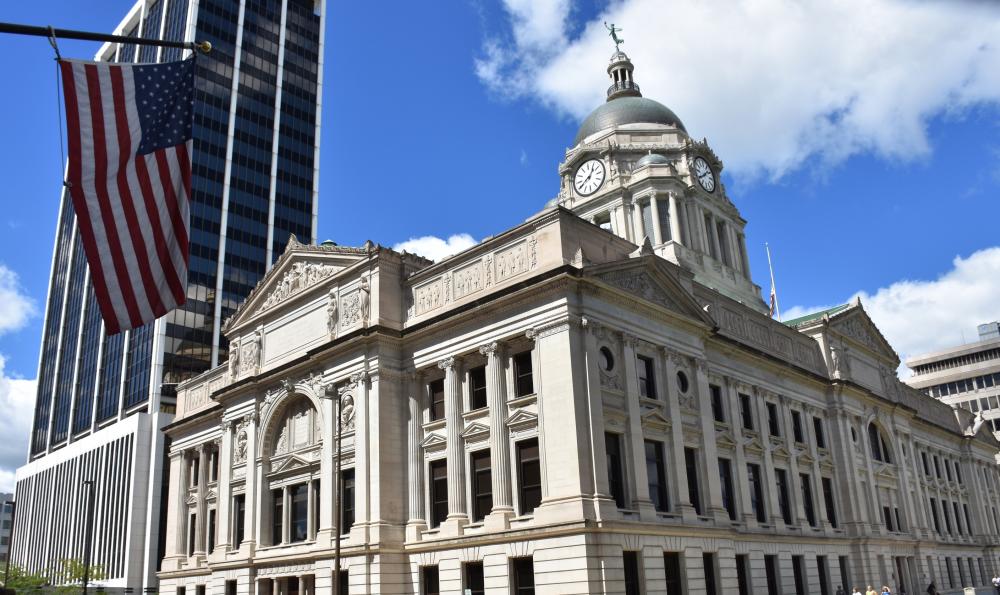 12-1 PM
During the week, the Allen County Courthouse is open for visitors to stroll through. Remember to leave your cell phone in the car as they are not allowed in the courthouse.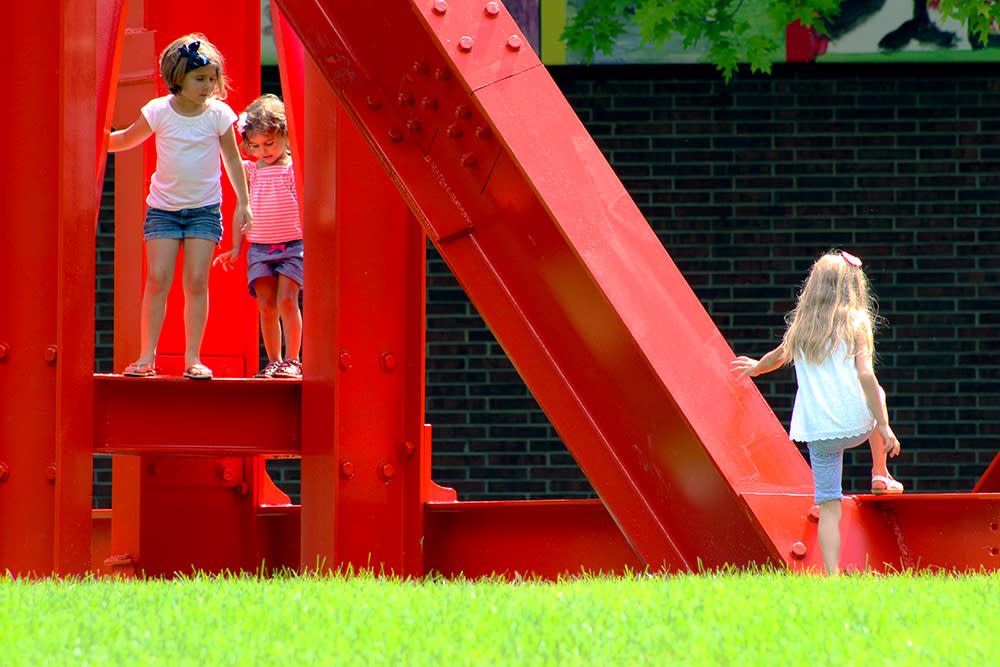 1-2 PM
A quick nap might be in order for kiddies with a blanket on the grass at Freimann Square, 200 East Main Street, while Grandma reads a book on a bench.
2-3 PM
Fort Wayne Youtheatre at Arts United Center, 303 E Main Street, has afternoon performances beginning in October. 
Ticket office: 260.422.6900 or www.fortwayneyoutheatre.org.
Note: If you need a downtown map, the Visitor Center is open on Saturdays from 9am-4pm through September.
You're probably all exhausted, but it's been a fun, memorable day. Be sure to photograph your multi-generational day together and plan for the next one starting now!
This post was originally published in August 2012 and has been updated.