Looking for a delicious spot for lunch? Maybe someplace you can also linger a bit longer, with a bit of shopping? You need to give Pickles Cafe a try.
Pickles Cafe is housed in Plumtickled Junction, on the Whitley/Allen County Line Rd between State Rd 30 and State Rd 14 -- an area known as Dunfee.
Lunch at Pickles Cafe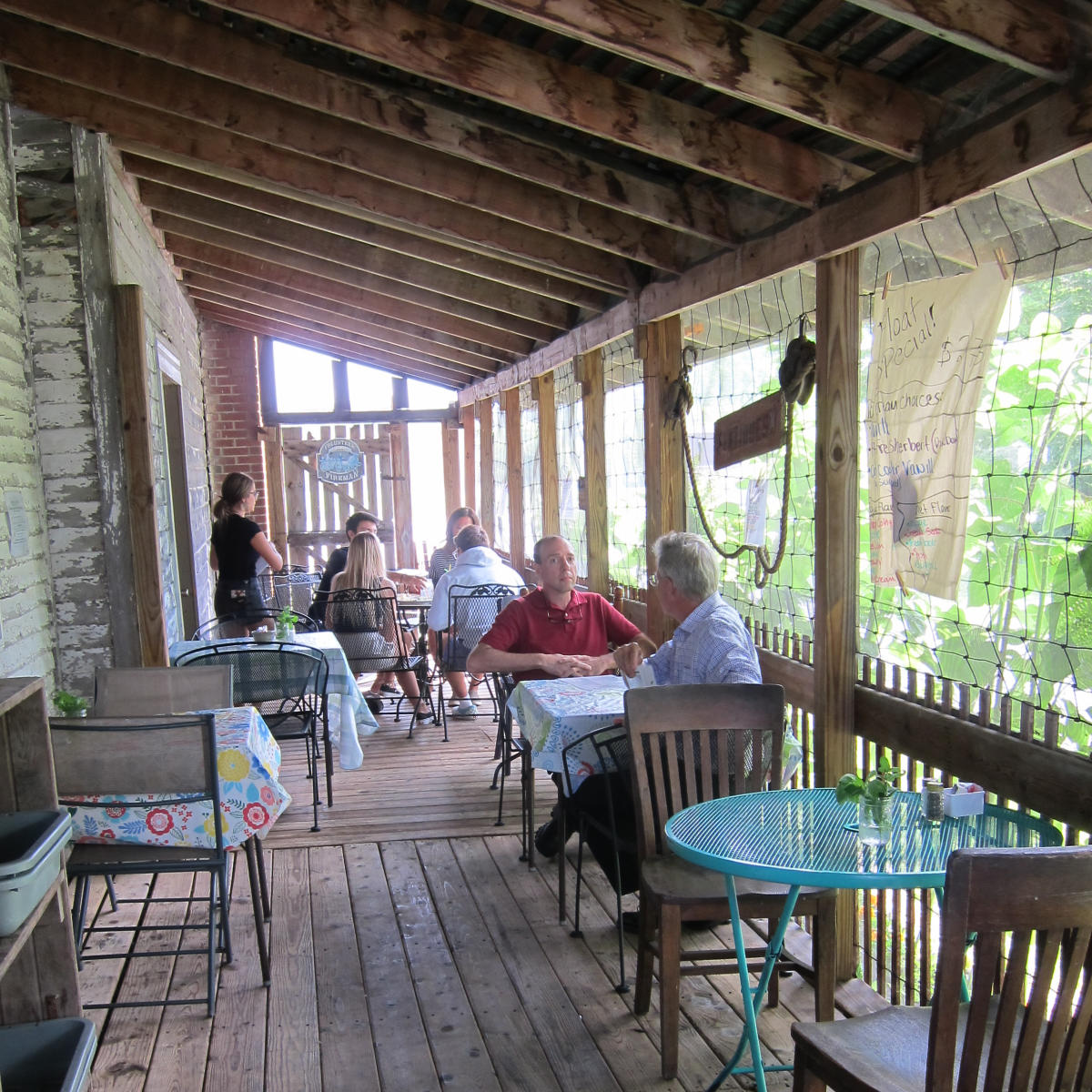 Everything about Pickles Cafe says "cozy" and "homey." From the rustic decor to the mismatched china, from the mason jar cups to the outdoor porch seating (you can also sit inside in the dining room), this is a place that feels like home. It has a far different ambiance from a chain restaurant and is the perfect place to spend an hour or so with friends, family, or a work group.
Restaurant owner Kim Judd and her staff make all the food themselves, using many local ingredients such as the fresh eggs you can buy in the store up front. Each time I've visited, the results have tasted delicious.
There is a regular menu, featuring soups and sandwiches. Specials change daily, and these can be found on Pickles' Facebook page. Yes, each plate does feature a few tasty, sweet signature pickles.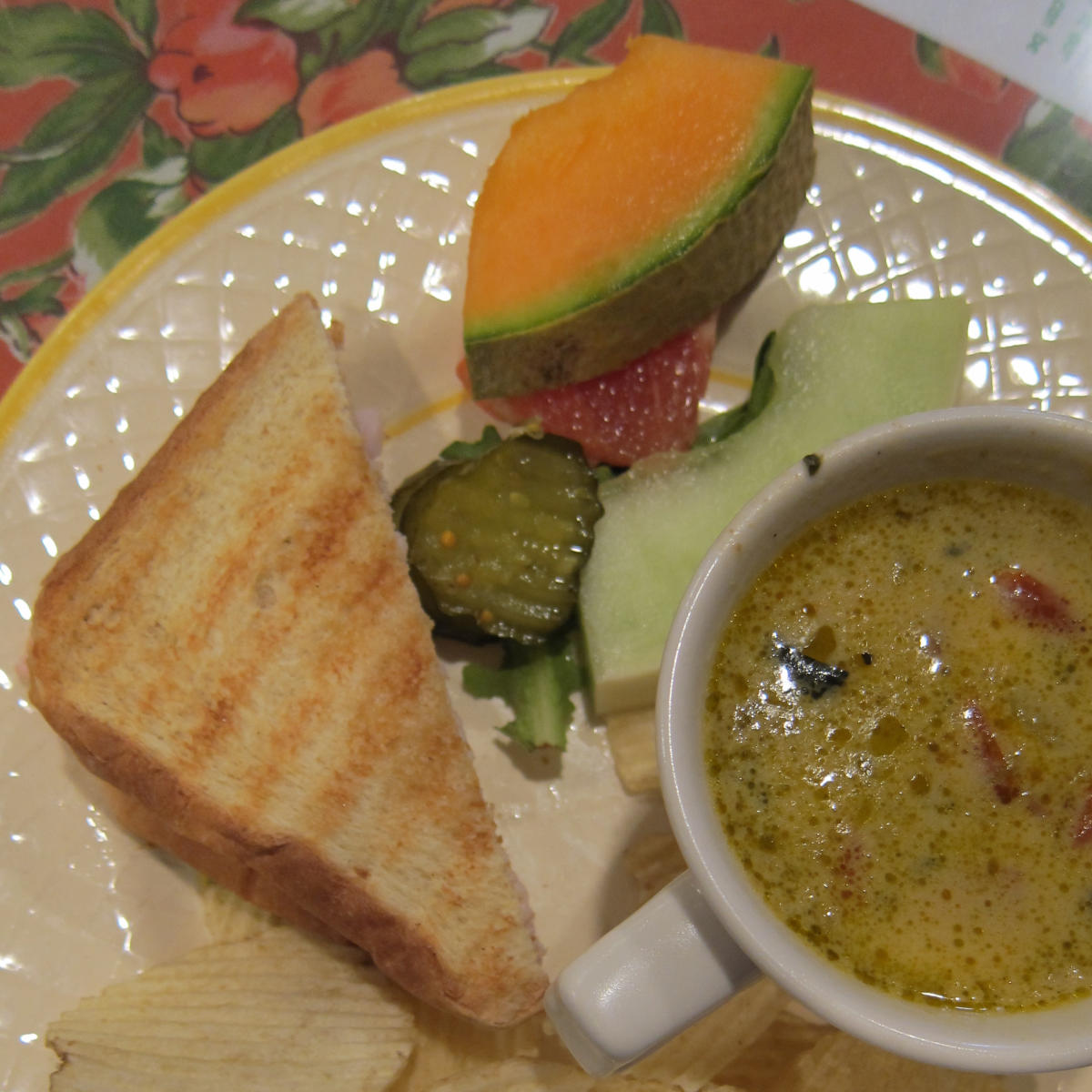 What Makes Pickles Cafe Special?
When asked what made Pickles Cafe special, Judd mentioned the family feel and the employees' long-term commitment: currently, none have worked there less than two years, and some have been with Pickles for eight years. Waitress Holly, who has worked here three years, agreed that the staff is like a family, and said that she loves the atmosphere.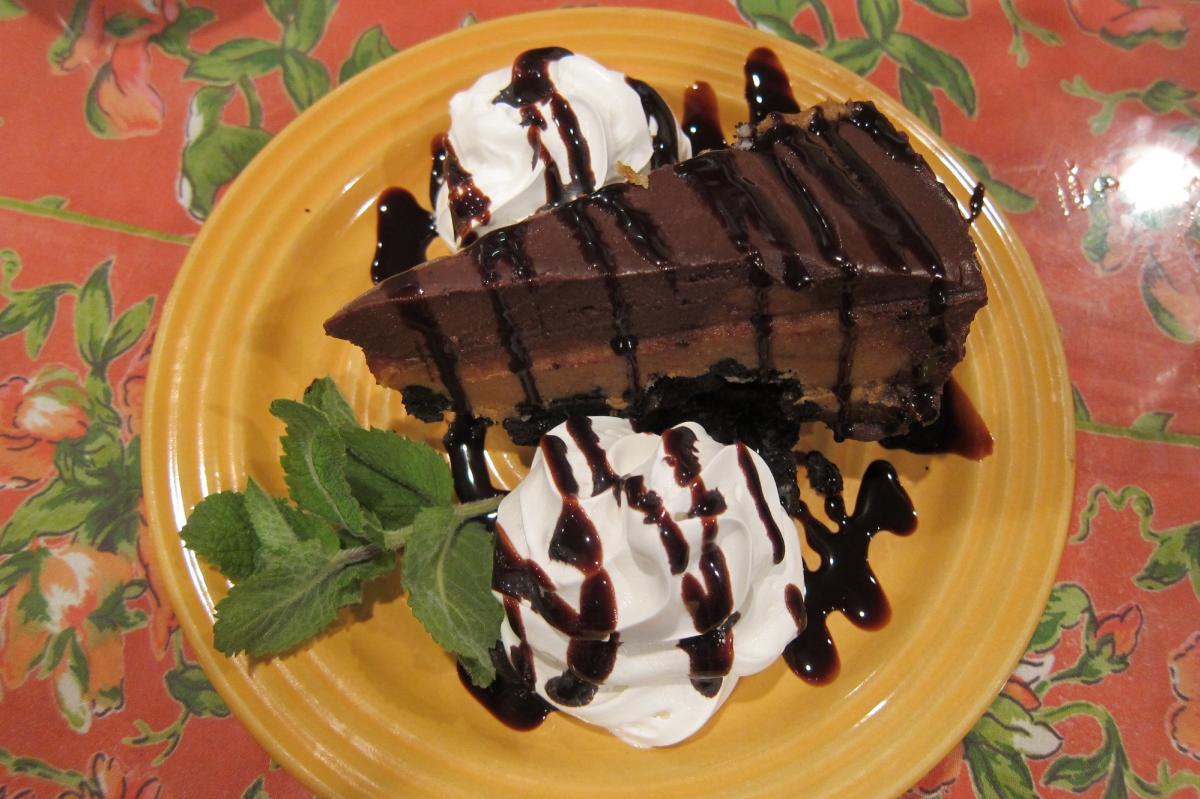 Judd pointed out the Saturday breakfast as being especially popular. There are a variety of homemade pies available each day too, with my favorite -- peanut butter chocolate -- pictured above.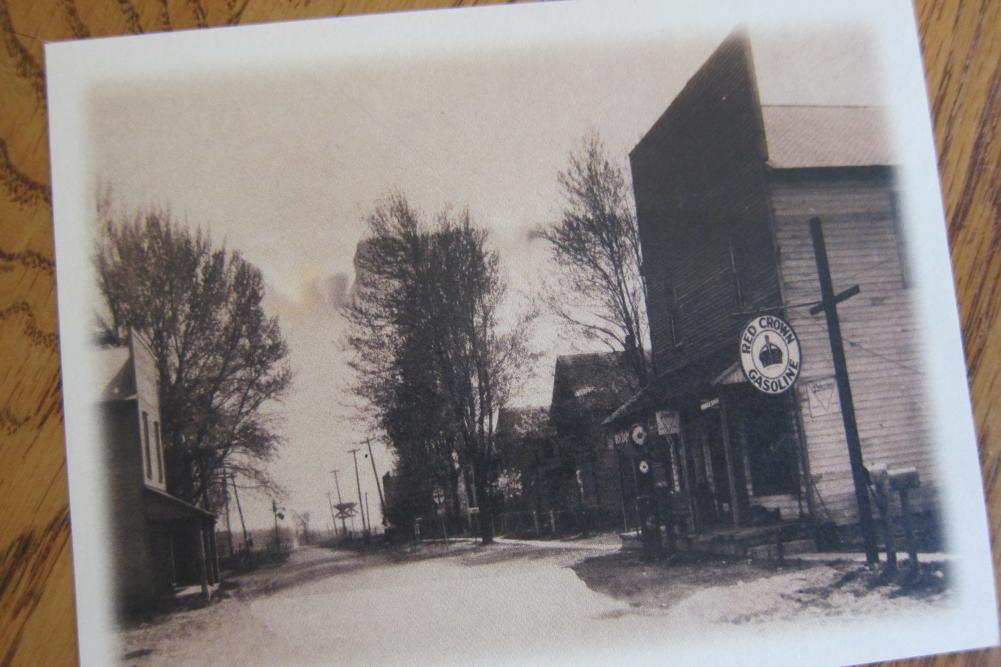 Plumtickled Junction
The building housing Pickles Cafe is full of history. Roxie Schuster, owner, works there daily and is happy to share stories about the location. You can see a historical photo of the building, seen above on the right (if you look below, the Red Crown Gasoline sign is still here; it has just moved inside now).
In the late 1800s, this building was a general store. It has had several uses over the years. A friend of mine remembers coming to I. O. O. F. (Odd Fellows) meetings in this building, upstairs, with her grandparents around 1950. She tells about her grandfather joining the other men in one room, while she and her grandmother joined the women in another room. My friend was asked to play a solo on the piano upstairs during one meeting.
Today, a store is located in the front of the building, with Pickles Cafe in the back. In the store, you can choose from a wide variety of rustic home decor items, and also vintage candy, farm-fresh eggs, and more. Upstairs, you'll find Not Too Shabby which offers interior design, and custom-designed Amish-made furniture. Also sharing the upper floor is the Claire Lindsey Boutique, featuring women's clothing.
5310 S 800 E-92, Fort Wayne, IN 46818
(260) 625-5477
Open 10:30 - 2:30 Tuesday - Friday & 9 - 2 Saturday
Closed Sunday and Monday