I'd be hard-pressed to pick my favorite Beatles tune. It might be 'Hard Days Night' or "I Wanna Hold Your Hand' or a myriad of others.
Who doesn't like the Beatles?
I grew up listening to their wildly popular tunes on tape cassettes in the 1980s when friends were into more contemporary artists. Unfortunately, the Fab Four had disbanded in 1970 after a decade of performing musically together and ruling the airwaves. I never had the opportunity to hear them at a live concert.
Now more than 50 years after the Beatles began touring and recording some of the world's most popular rock tunes I'm thrilled to announce they are planning a concert at Fort Wayne's Embassy Theatre!
All right, it's not the original John, Paul, George and Ringo. But it's the next best thing -- a Beatles tribute band that has been touring the world honoring these icons since 1996!
The four guys making up the tribute band are Jim Owen (John Lennon) on rhythm guitar, piano, and vocals; Tony Kishman (Paul McCartney) on bass guitar, piano, and vocals; David John (George Harrison) on lead guitar and vocals; and Chris Camilleri (Ringo Starr) on drums and vocals.
These are not just Beatles Wannabees. The Fab Four who not only sound like the Beatles, but look like the Beatles has performed with more than 100 orchestras in the US, Canada, Europe, Asia, and Australia.
Their concert is called 'Classical Mystery Tour: A Tribute to the Beatles'.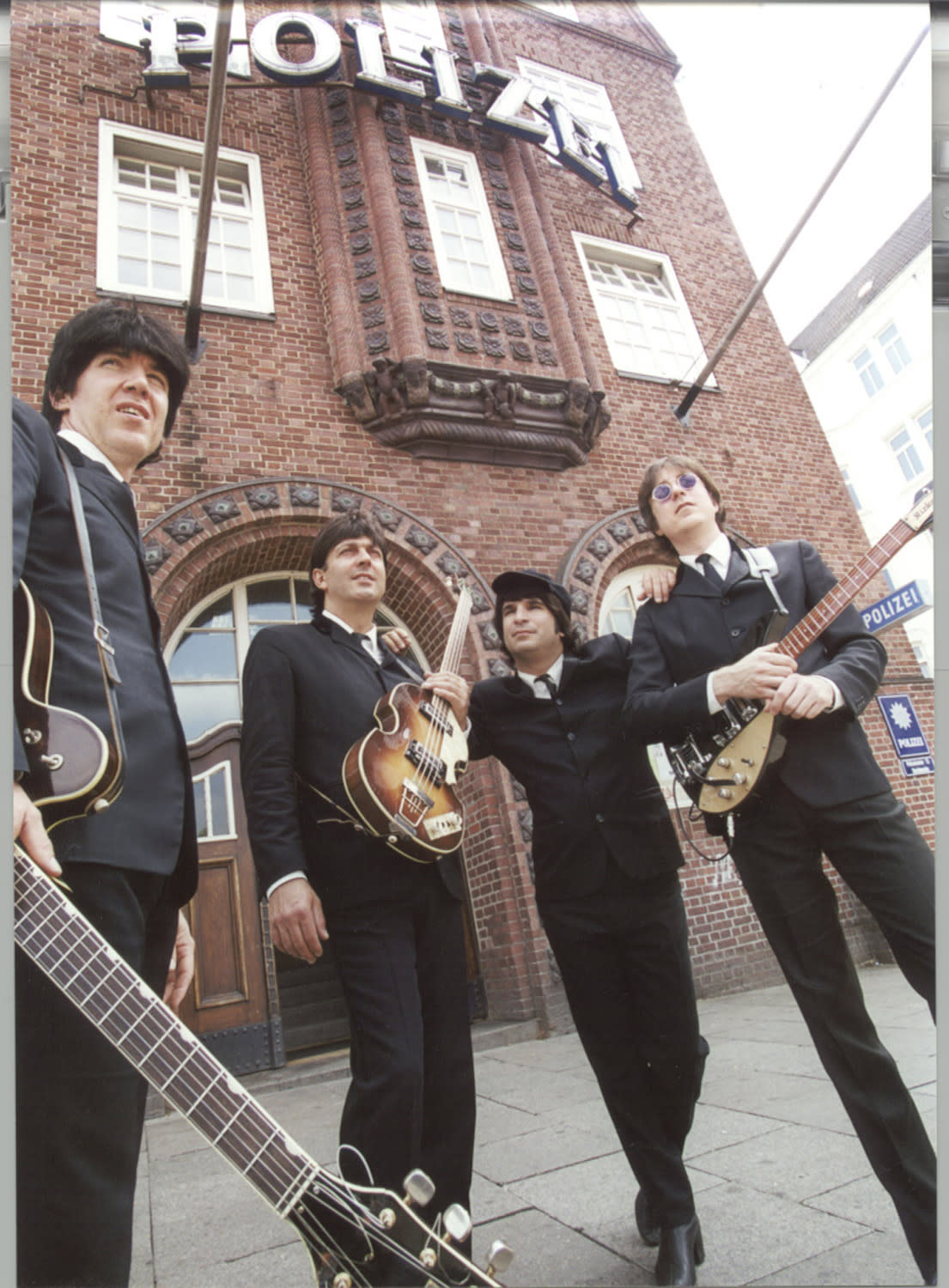 What makes this concert even better is it is part of the Philharmonic Pops Series. That means the equally fabulous Fort Wayne Philharmonic will accompany the tribute band in playing 30 hits of the Beatles. What a unique idea to take such popular classics from the 1960s and pair them with a live symphony orchestra!
The Fort Wayne Philharmonic and this Beatles tribute band will present the tunes sung, played and performed exactly as they were written. Martin Herman, who transcribed the musical scores from Beatles recordings, will conduct The Phil.
Full program and series information are available at Fort Wayne Philharmonic.
What: Sweetwater Pops Series "Classical Mystery Tour: A Tribute to the Beatles" 
When: 7:30 p.m. Saturday, March 5, 2016
Where: The Historic Embassy Theatre
Cost: Tickets start at $29
Tickets can be purchased at fwphil.org or at The Phil Box Office, 4901 Fuller Dr, or by phone 260.481.0777.
The Phil Box Office is open Monday through Thursday 9:00 a.m. to 6:00 p.m., Friday 9:00 a.m. to 5:00 p.m., or Saturday (Masterworks and Pops concert days only) from 12:00 noon to 4:00 p.m. Tickets may also be available for purchase at the Embassy Theatre during normal operating hours and two hours prior to each concert.