Fort Wayne, Indiana is often called a family-friendly city. This includes your pets, too! If you're thinking about exploring Fort Wayne and staying overnight, don't hesitate to bring your furry loved ones.
Great Pet-Friendly Hotels in Fort Wayne, Indiana
Here are five great pet-friendly hotels that they will enjoy as much as you.
Hawthorn Suites by Wyndham
This hotel offers a great value to visitors, and pets are welcome, as well. The friendly staff at the hotel stated that they have seen a wide array of pets stay with their guests—everything from dogs, cats, hogs, lizards, and birds! Franke Park is also only about a 7-10 minute drive.

Note: There is a pet-cleaning fee, in addition to the room rate.

The Holiday Inn is a pet-friendly hotel that's situated in an ideal location, only a short car-ride from shopping, dining, and parks, such as Lakeside Park and Rose Garden and Fort Wayne's extensive trail network! 

While other members of the family can enjoy swimming or on-site children's activities, your pets will enjoy taking walks with you throughout their extensive outdoor area. You can walk with your pet across the pedestrian bridge that spans the St. Joseph River or explore nature trails near the hotel.

Note: There is a pet-cleaning fee, in addition to the room rate.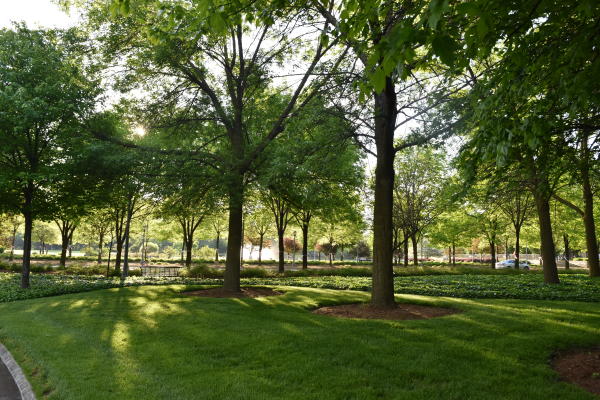 If you would like to stay in downtown Fort Wayne but would like to bring your pet along, then this is the hotel for you. Great local attractions and dining are within walking distance, and the spacious city sidewalks allow both you and your pet to explore the city.

Headwaters Park is only about a 15-minute walk from the hotel, and there are plenty of eateries along the way! The hotel offers kennels, beds, and bowls (which are limited in supply).

Note: There is an additional non-refundable fee pet-cleaning fee.

This hotel offers its guests spacious rooms, where both you and your pets will have plenty of room to relax. In addition, there is no pet-fee for up to two pets. La Quinta Inn is also close to shopping and dining. Amenities include an on-site fitness center and indoor pool area that you and your human family members can take advantage of.
Ramada Plaza Fort Wayne Hotel & Conference Center
The Ramada Plaza offers both guests and your pets the perfect spot to rest and relax after a busy day exploring Fort Wayne. Conveniently located just off Interstate 69 and less than 5 miles from Downtown Fort Wayne. Enjoy their indoor/outdoor pool and let your pet enjoy the courtyard!
Enjoy shopping, dining, and parks during your stay and to cool off make a stop at the Shoaff Park splash pad!
There are a number of properties in Fort Wayne that allow you to bring your pets, discover all of your options at VisitFortWayne.com/hotels.