Making your own presents is a great way to add an extra special personalized touch to your gift-giving. I like to make my own cards and crafts, and while I'm no artist by any means, it's the DIY gifts that my friends look forward to most. (I also welcome any excuse to break out my markers, glitter and glue!) In search for gift ideas this year, I looked to a few local spots for inspiration. You don't even need to be very creative – or invest too much time – to create a memorable gift. Here are a few gems in Fort Wayne that offer DIY classes to put you in the crafty holiday spirit.  
Lather & Lotions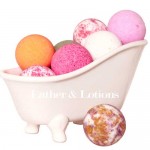 613 Brackenridge Street, Fort Wayne, IN 46802
Last year I made bath salts for friends, this year I'm planning to make bath and shower bombs, inspired by Lather & Lotions, a local shop that sells their own line of bath products, handmade soaps and soap-making kits and supplies. They offer classes workshops throughout the year, and if you're planning a holiday party with friends, they'll bring their own Portable Soap Studio and help you plan your special event. On Saturday, December 8, they're hosting a Gingerbread Bath and Body Workshop. 
See the full schedule.
Country Kitchen Sweetart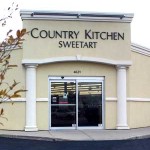 4621 Speedway Drive Fort Wayne, IN 46825
If you have a sweet tooth, this shop is a dream come true. You can learn how to make candy, cookies, cakes, cupcakes and every sugar-coated goodie you like – and, of course, take home a box of your own sweet creations to gift (and eat)! With classes for both adults and kids, you can turn it into a fun family activity, too. Classes this month include learning to make candies, cupcakes and gingerbread houses. 
See the full schedule.
Jo-Ann Fabrics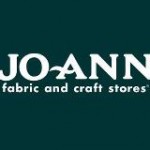 4616 Coldwater Road, Fort Wayne, IN 46825
At this fabrics and crafts mecca, you'll find classes for just about anything you've ever wanted to make – from papercrafts and jewelry to even flowers and cake design. Upcoming classes include painting holiday décor; creating bracelets, earrings and necklaces; and making ornaments. There are also workshops for kids, including snowman cake decorating. And, December 20-22, select classes are 50% off, and every Saturday store associates offer free in-store demonstrations with lots of great ideas.
See the full schedule. 
  Any other favorite local craft spots that you enjoy?