If there's a preschooler in your life, then you are most likely familiar with Peppa Pig -- "a preschooler's dream come true," as she's been called.
Peppa is a mischievous (or "cheeky," as they'd say in Britain, where she originated) little pig who has good, clean, gentle fun with her animal friends on her TV show, which airs daily on Nick Jr. Cute animated animals, speaking in British accents? What's not to love about that!
The show inspired this first US tour, which is designed to introduce the preschool set to live theater in an appealing way.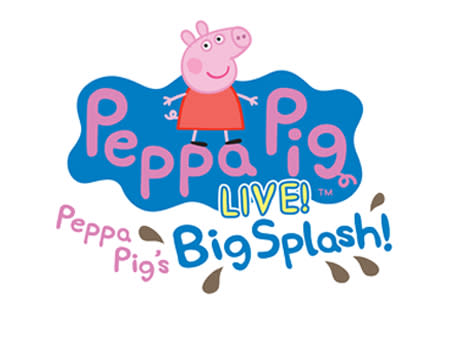 Peppa Makes a Splash
You can expect a musical production featuring a dozen songs (most familiar from the TV show), and a singalong. Kids will love seeing their animated friends come to life onstage! Expect to see Peppa's Mummy, Daddy, and brother George, along with friends Danny Dog, Pedro Pony, and Suzy Sheep taking the stage, voiced and brought to life by live puppeteers. You'll enjoy watching the friends unite to fix a leaky nursery roof, and participate in a mud puddle jumping competition.
22 of Peppa's first 27 shows are already sold out ("Oh dear!", as you might hear Peppa's narrator say), so you might want to check into tickets sooner rather than later.
Before (or after) the performance, cross the street with your little theater-goer -- being careful to avoid mud puddles -- and enjoy dinner at one of the many restaurants along West Jefferson and in Downtown Fort Wayne.
Thursday, March 24, 2016, at 6 p.m. 
Fort Wayne Embassy Theatre
125 W. Jefferson Blvd., Fort Wayne, IN 46802
Tickets $29-$49
Special Peppa Pig Big Party pass available for $129
Buy at the Embassy Box office, Charge-by-Phone, or ticketmaster.com
Phone: 800-745-3000 
**photo credit Joe de Tufo<