If you are a bicycling enthusiast, enjoy the thrill of a fierce race, or just love the atmosphere at an exciting competition, the Parkview Cycling Festival is exactly where you need to be Sunday, June 12! 
For the past two years, PCF has hosted 200 races and more than 4,000 spectators for a day filled with cycling contests for all ages! They've even given away over $4,000 worth of cash and prizes. This year the festival has expanded to include more races for beginners and kids as well as an educational Bike Rodeo.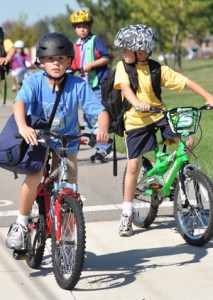 One highlight of the day is the Lance Armstrong Junior Race Series which provides an opportunity for racers ages 10-18 to compete for points and medals. In addition, finishers 14 and up have a chance to quality for USA Cycling Regional Development Camps.
The Parkview Cycling Festival will kick off at 8 a.m. with the LAJRS Juniors race and is scheduled to start the final 75 minute Pro race at 1:30 p.m. in which the Men of Steel Racing Club will compete for the top prize of $1,200. Registrations for the races range from $5-$30, depending upon the category. Children ages 10 and under can participate in the Kids Races free of charge, and there will be no charge for general admission to the public. No race-day registrations will be accepted, so make sure you get signed up by visiting www.trueport.com. For more information about race times or registration, go to www.fwcyclingfestival.com.