Fort Wayne, Indiana comes to life in the summer with festivals, attractions, concerts, and more. But on days when the sun is shining and nothing special is happening in the city, there is still a lot to do. The Fort Wayne Parks are some of the best in the nation and offer families a variety of activities for a memorable day out! If you are unsure of where to go, check out some of the great parks Fort Wayne has to offer!
Parks, Playgrounds, and Outdoor Fun in Fort Wayne, Indiana
Promenade Park
Promenade Park joins our natural rivers to our thriving urban center and is your new destination for recreation, arts, and culture. Promenade Park is the first phase of Fort Wayne's transformational Riverfront Fort Wayne project.  Fort Wayne's three rivers, The St. Marys, the St. Joseph, and the Maumee, are a great source of entertainment, exploration and fun. The park is set in a unique location that offers to further connect the rivers to downtown amenities such as, dining, shopping, attractions, events, and activities. Explore the trails along the water, discover family fun attractions like the tree-top canopy trail and kids' canal, and take to the water on a riverboat cruise or kayak rental! This one-of-a-kind park also features the accessible PNC Playground. 

Hamilton Park
Hamilton Park offers families a variety of options for taking advantage of a nice day. The park features basketball courts, tennis courts, and a baseball diamond for the athletes. It also has 3 different playground areas, one of which is designed especially for toddlers and infants, and walking trails. Beyond that, Hamilton is equipped with picnic tables and pavilions, so bring a packed lunch and make an afternoon of it!
Kreager Park
Home to the only Boundless Playground in the city, Kreager is a unique park with a lot to offer visitors. A recent addition to the park, Taylor's Dream Boundless Playground allows children of all abilities to play inclusively. It features three circular pods and activity areas, complete with swings and climbing areas, as well as a splash pad, perfect for cooling off in the hot summer sun. In addition, Kreager is home to tennis courts, soccer fields, softball fields, open natural spaces, and access to the Rivergreenway.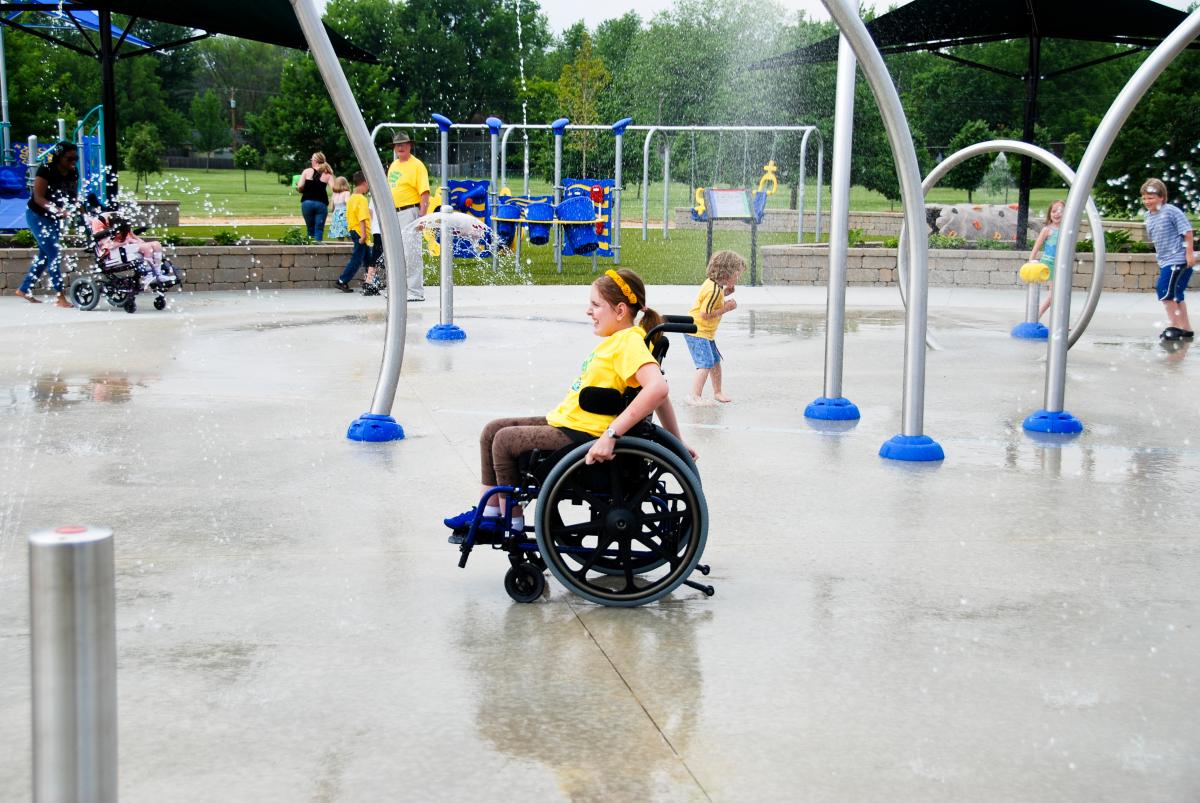 Lawton Park
Lawton is one of the most unique parks in the city. The Kids Crossing playground offers kids a large variety of play options as well as a sneaky history lesson; the playground is a scaled down model of the Old Fort, which is only a short walk away. Lawton Park is also home to the city's skate-park as well as a greenhouse, monuments to our city's history, and access to the Rivergreenway.
Shoaff Park
There's a little something for the whole family at Shoaff Park. The park has baseball diamonds, soccer fields, basketball courts, tennis courts, and a Frisbee golf course. Multiple pavilions also offer a place out of the sun to hold larger gatherings. Shoaff is also home to river access for boats, walking trails, a playground, and a splashpad for those hot summer days. The city also has three pools open to the public at Northside Park, McMillen Park, and Memorial Park. Northside and McMillen Parks open for the season on June 7th and Memorial Park opens on the 19th. In addition, Robert E. Meyers, Buckner, Waynedale, McCormick, and Memorial parks all offer spraygrounds for a little relief from the summer heat.
Click to view a complete list of Fort Wayne parks 
This post was originally published in June of 2014 and has been updated.