It's finally starting to feel like spring in Fort Wayne, Indiana and so naturally, we can't stop thinking about summer! We experience the entire range of the seasons here, and we embrace them full-heartedly... including the opportunity to cool down, which there are plenty of here! 
An ever-popular cool off for the whole family is the splash pads opening this Spring. It can be a quick hop-in-and-out endeavor, or you can fully commit and get your trunks on. Build a weekend of fun around enjoying Fort Wayne's many splash pads and parks with our top Things to Do for everyone!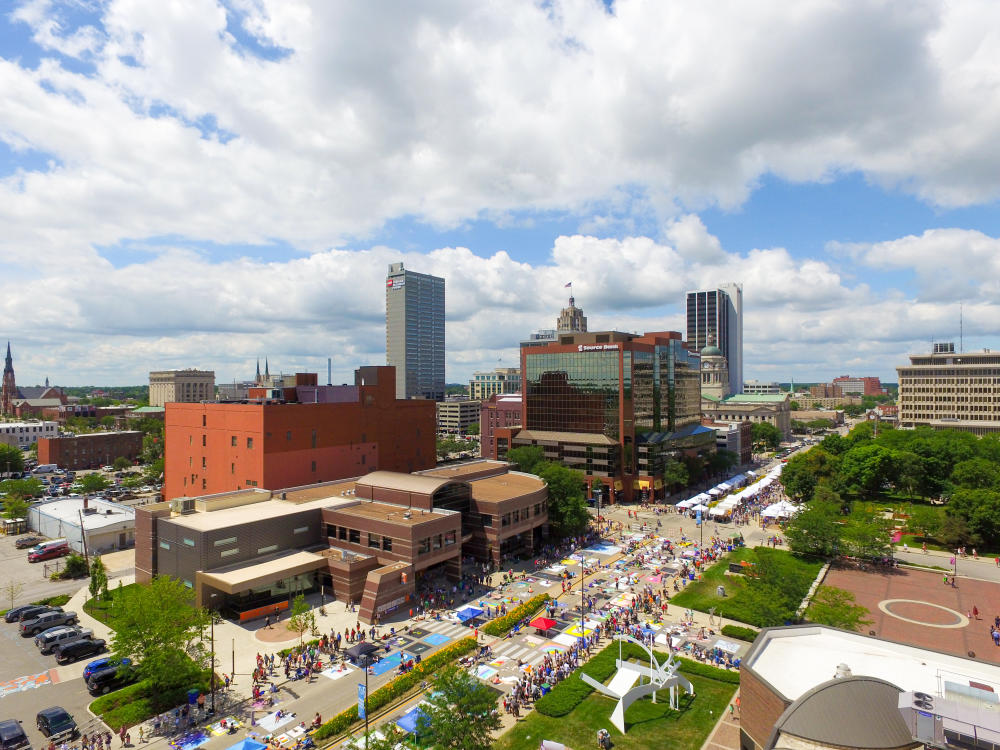 Three Things to Do in Fort Wayne's Parks and Splash Pads
1. Family Festival Itinerary
Who: Families
Park: Headwaters Park
When: Summer Festivals
While you're enjoying Fort Wayne's many summer festivals in Headwaters Park, take a break from the fun for a dip through the Headwaters Park Splash Pad. This splash pad is a great treat for families and can offer a little variety to your day.
There are plenty of treats at Fort Wayne's festivals, but if you're looking for a break from the sun and something more relaxing take a seat at the Hoppy Gnome perfect for families whose kid's can munch on fish tacos (tortillas with goldfish crackers in them) while you wait to order!
2. Accessible Fun
Who: Everyone
Park: Promenade Park & Taylor's Dream Boundless Playground in Kreager Park
When: Anytime, or after June 21 for Promenade Park
Everyone can enjoy some fun at parks like Promenade Park - and at Taylor's Dream Boundless Playground in Kreager Park.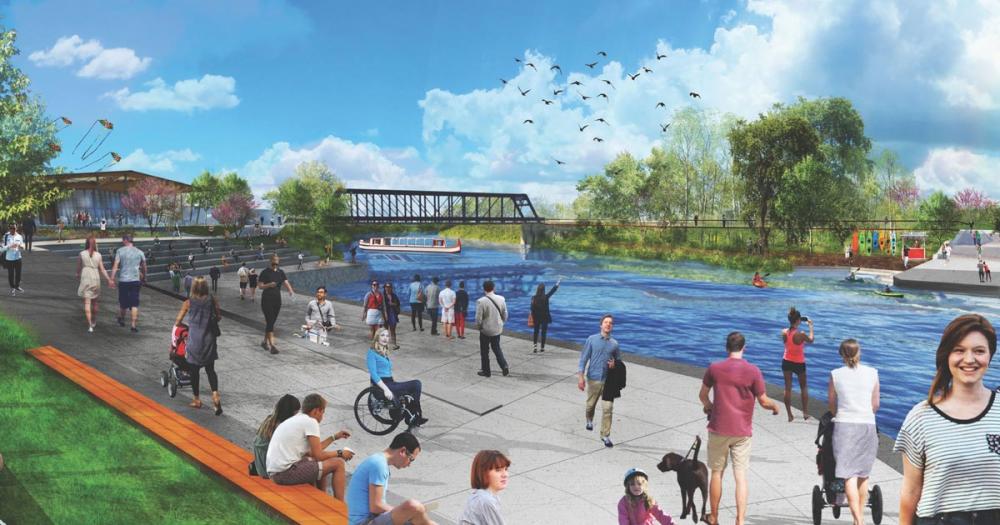 Promenade Park is the new "front door" to Fort Wayne's rivers - scheduled to open on June 21, 2019. The park will feature new river access points, dining, a fully accessible park and playground, a Tree Canopy Trail, and more. Discover Promenade Park, and you'll find an accessible experience for every interest and ability along Fort Wayne's riverfront. 
Taylor's Dream is Indiana's first Boundless Playground, complete with a splash pad, surfaces made for easy wheelchair use, and structures for everyone to enjoy a little afternoon fun at the playground.
After playing all day at Kreager Park and exploring Fort Wayne's riverfront, food is the most logical next activity in our mind! Near Kreager Park you can dine at local restaurants including Casa Grille Italiano, and Shigs in Pit. Near Promenade Park, enjoy convenient restaurants including 816 Pint & Slice, Trubble Riverside - opening this summer in Promenade Park, and Fort Wayne's Famous Coney Island. Of course, finding a restaurant for everyone is not easy, but there are of downtown restaurants for everyone's tastes.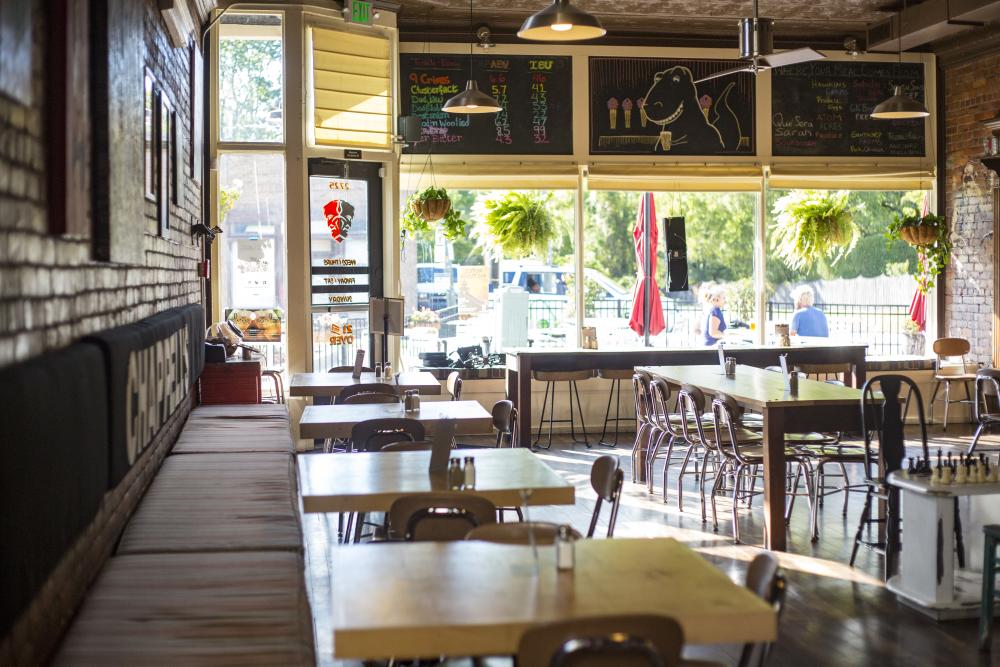 3. Brewery and Park Tour
Who: Adults Only
Park: Foster Park, Promenade Park, and Lakeside Park and Rose Garden
When: Anytime, or after June 21 for Promenade Park
For the 21+ crowd, grab your bike and take a tour of Fort Wayne's great breweries including Trubble Brewing, Mad Anthony Brewing Company, and Hop River Brewing Company. Each brewery offers great snack plates, but also the perfect spot to have a larger meal.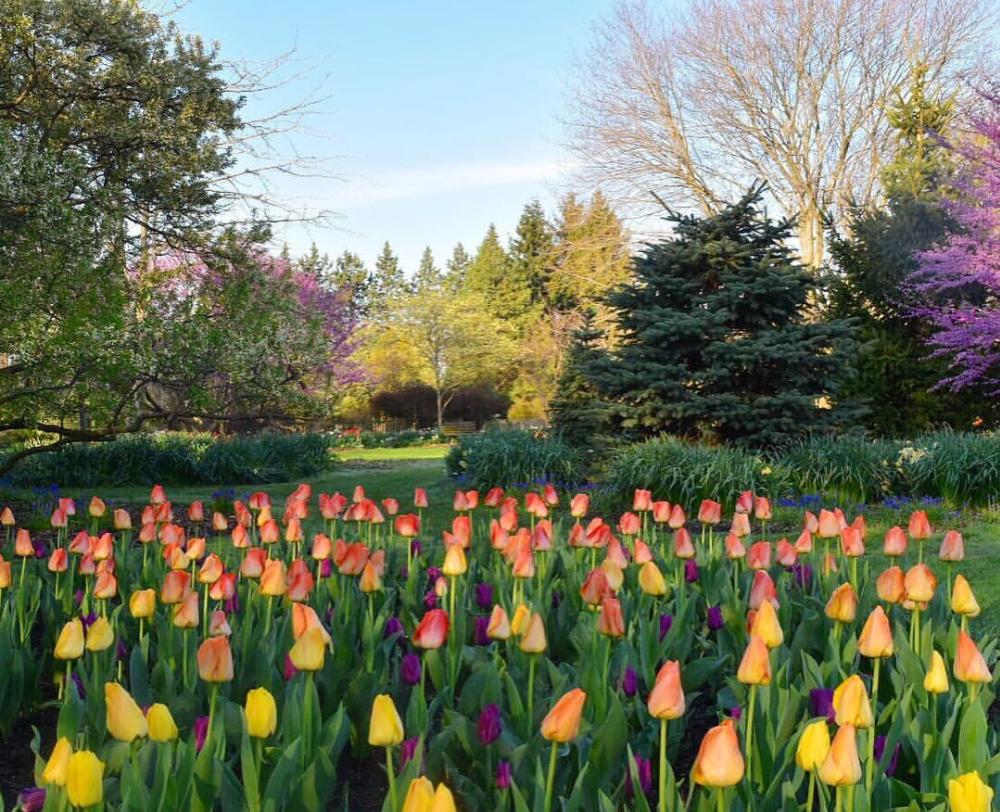 Between your brewery stops, take a break at some beautiful Fort Wayne parks including Foster Park, Promenade Park - opening June 21, and Lakeside Park and Rose Garden. You can also enjoy some pre-planned trail itineraries that put it all together for you!
If you make your way to Lakeside Park, sip on your afternoon pick-me-up at Conjure Coffee.