A big part of any brewery scene is the community that it brings together. Fort Wayne's brewery community is no different and offers flavor-forward styles that come together to make something more than their parts. 
Creating something more in our community is Hop River Brewing Company that started as a collaboration between Paris McFarthing and Ben Jackson. Both wanted to create something more and start a brewery that centers beer as the foundation in bringing together the Fort Wayne community. 
Join us in discovering more about Fort Wayne's brewery scene and the community and flavors it brings to tables and taps. 

Locally Loved Fort Wayne: Paris McFarthing
Q: How did you learn and get involved in craft beer brewing?
One of the big things about craft brewing and learning craft brews is that there is a great local community. A lot of learning started at a great local shop called Brewers Art Supply (no longer in business). Beer is a great catalyst in a community, and it gave me the opportunity to see what other people were doing. I learned about their techniques, experimented, grew from there, and developed my own techniques and style.
Q: Can you tell us about your logo? Is there any symbolism there?
Our logo has a lot of meaning behind it and elements that work together to create something more than their parts. Much like how my partner, Ben Jackson, and I both wanted to create something more and had a similar interest in creating a brewery.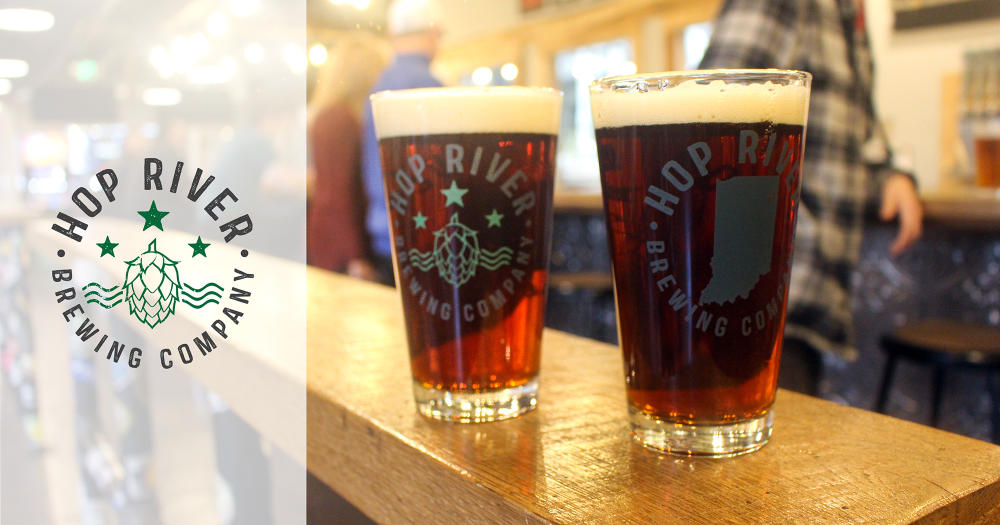 We have the stars that represent the ideas of heaven and earth. They're also a nod to the DC flag, where Ben had lived for a long time. We have water represented, which you need for creation and you need hops for the creation of beer. The water is also a nod to Fort Wayne because we knew we wanted to be more than just another brewery in Fort Wayne. 
Q: Can you describe what makes Fort Wayne's brewery scene unique?
What is also cool about the Fort Wayne brewery scene is that none of us are alike. I can think of all of the other breweries, and there is something that they do really well. Here at Hop River, we do a lot of very classic German styles. 2Toms does a lot of unique and kind of off-the-wall beers. Mad Anthony's is kind of the original brewery that does a lot of classic styles. And it is the same thing with Trubble Brewing or Summit City Brewerks. 
We all kind of overlap, but we also have a unique identity. Even though we are all so different, we are also all very collaborative and willing to help one another. As much as any other city you go to, it really is a community of brewers. Doing something different but unique and together at the same time.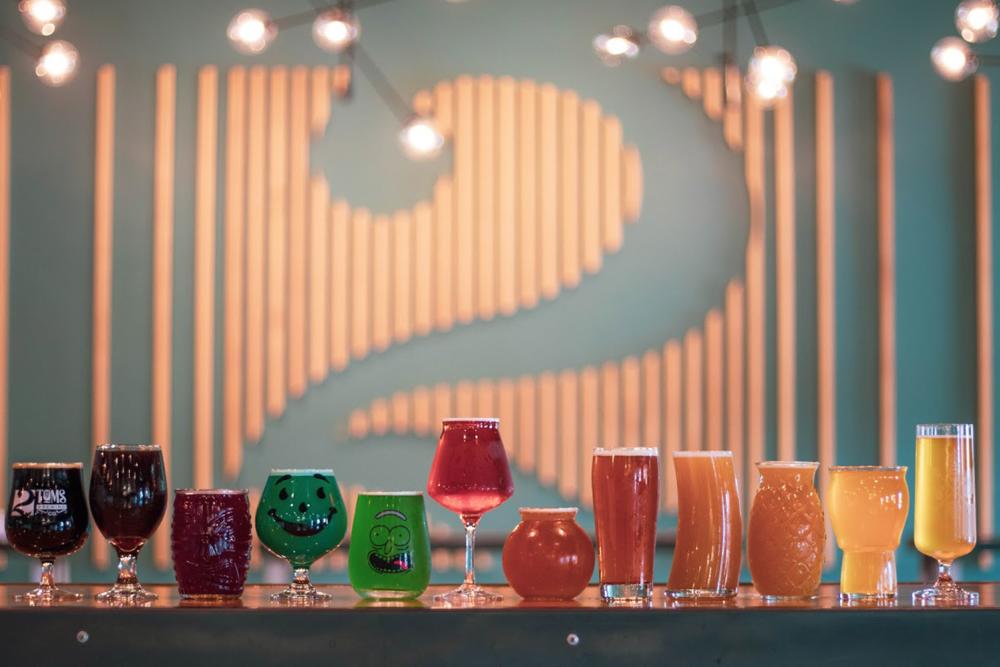 Q: Can you describe Fort Wayne's brew flavor in a couple of words?
That is a tough one because there are so many tastes. We follow trends, but I think Fort Wayne is very flavor-forward. We have a great restaurant scene, so people are in tune with food and flavors. A lot of beers are pronounced in their food and flavor. They pair well with a lot of the food either produced in the taprooms or other restaurants breweries sell beer to. I enjoy a lot of intense flavors and see that in a lot of beers we produce here. 
Q: What makes you excited about the future of Fort Wayne? And, about the future of Hop River?
The thing that makes me excited about the future is that you're continuing to see new breweries. That to me is a sign of a good community with people embracing it and supporting it. It is like the saying "rising tide brings more ships." As things get better for one, they get better for all. Someone who loves craft beer is not beholden to one brewery, they like to enjoy all of them and we all benefit from that.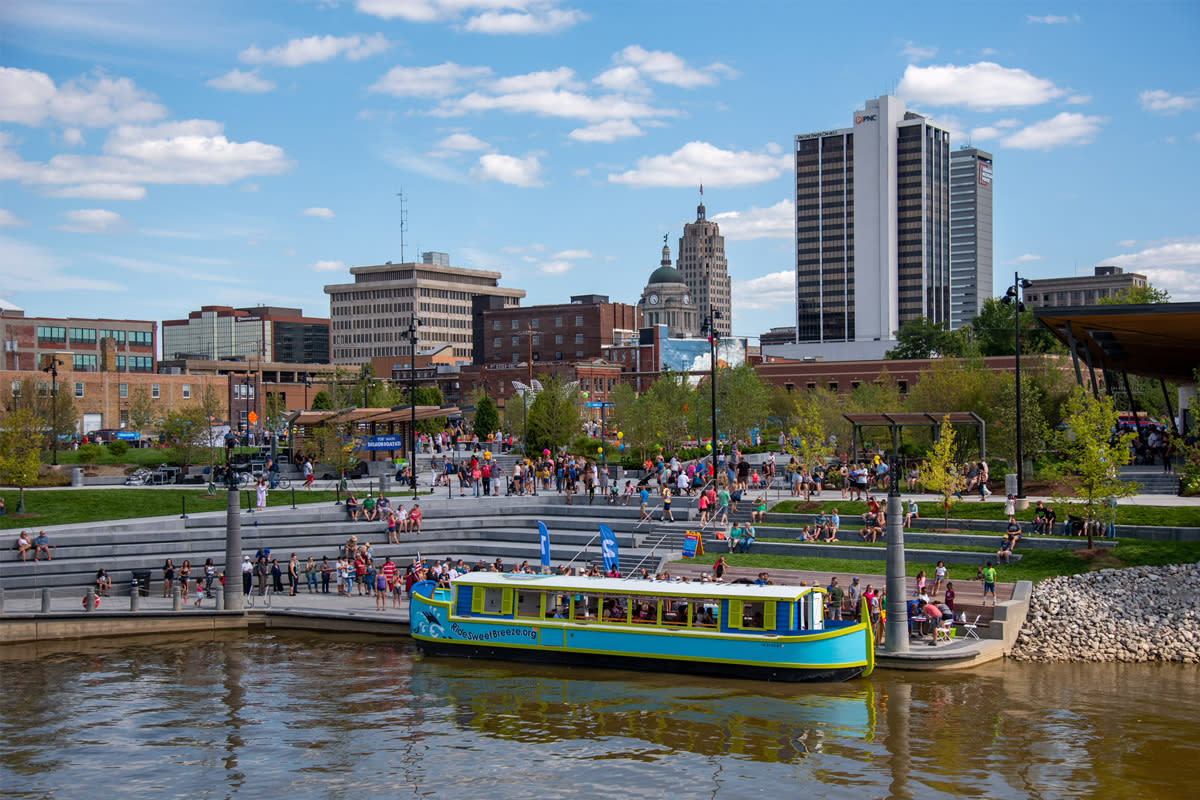 Q: When someone visits Fort Wayne for the first time, what do you hope they come away with?
When someone visits Fort Wayne for the first time, I hope they realize how vibrant the city is. We may be similar to other places, but I feel that Fort Wayne is a very welcoming community. I think we're learning to embrace our identity and appreciate our landscape. We have a great trail system. We have a great active community. And, we have a great arts community. All of that is really what makes Fort Wayne. You see that in other places, but what makes us unique is how we use it to express ourselves.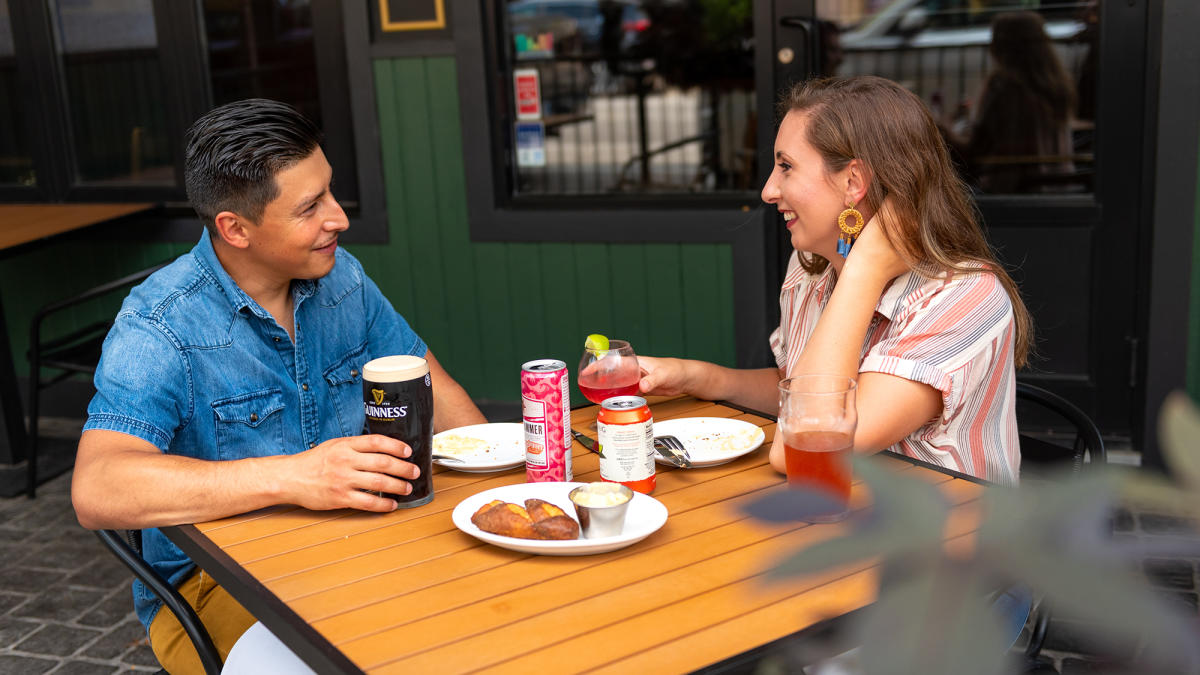 RAPID ROUND VISITOR QUESTIONS
1. Fort Wayne is known as the City of Restaurants. Do you have any restaurants you recommend? Are there specific menu items you always order?
I go to a lot of restaurants, and I try to support the restaurant community. I love JK's and what they do. The list could go on, but if I had to go grab a quick lunch I would go to J.K. O'Donnell's and order their chicken sandwich with whisky sauce.
2. What are some of your can't-miss Fort Wayne events?
My can't-miss Fort Wayne events would be the Three Rivers Festival, but I am also holding out to see what events come to Promenade Park. Germanfest is also a big one, and the list goes on.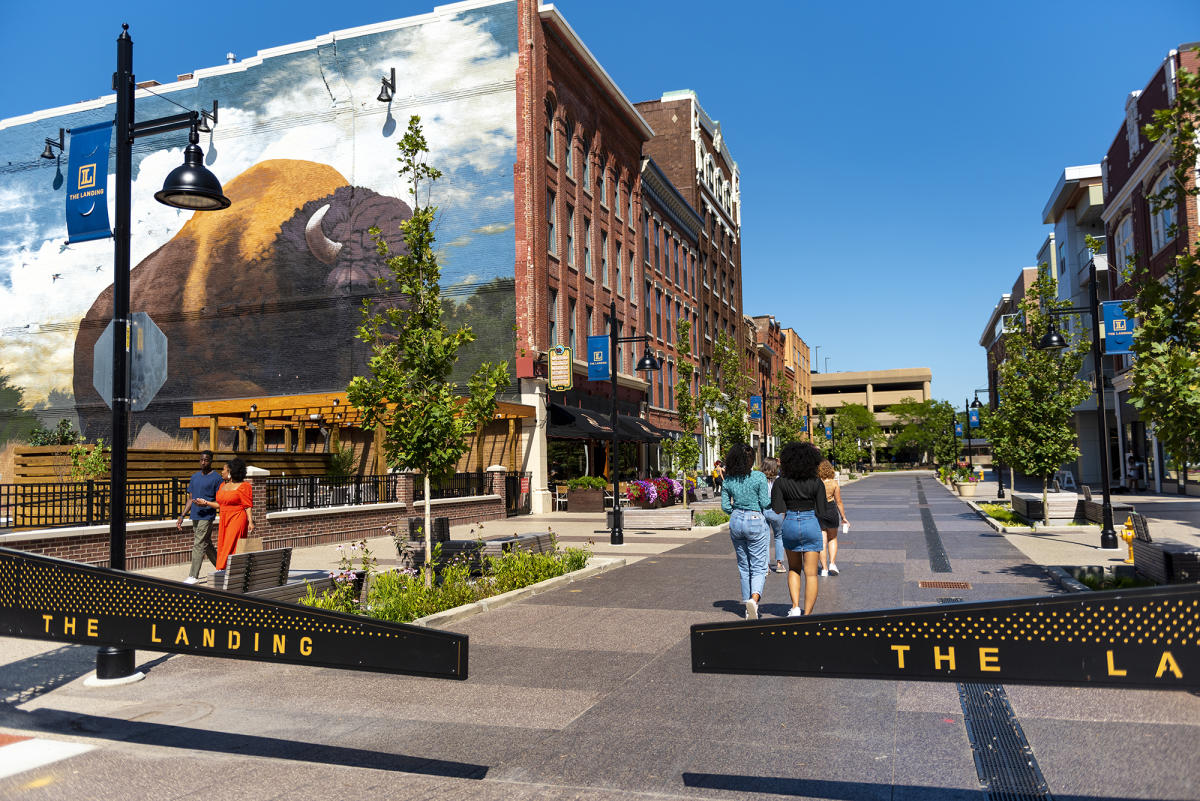 3. If you're hosting out-of-town guests, where might you take them for an authentic Fort Wayne experience? Can you describe what a weekend would look like with out-of-town guests?
For an authentic Fort Wayne experience, what is great is that it changes every month and every year with new things. Now, I would definitely take out-of-town guests to The Landing in the summer. The Landing is a great place to walk around downtown. If friends of mine are looking for a steak and a great atmosphere, I would go to Chop's Wine Bar. If the TinCaps are playing, I'd definitely go to a TinCaps game. 
If you're looking to have fun and you have kids, I'd recommend Combat Ops. It is an exciting place where you can wear everyone out with laser tag and a mini arcade. Beyond that, there is so much more you can do. 
4. What makes Fort Wayne special to you?
Beyond growing up here, the thing that makes it special to me is to see Fort Wayne grow. To feel the excitement and energy that is propelling both large and small projects forward is what makes it exciting. Being a father now, I am also excited to see what my kids will get to enjoy in the future. It is exciting to see the things that continue to come and make Fort Wayne better.
5. Do you have a favorite moment you've had in Fort Wayne? Can you describe it or tell us what happened and why it is a favorite moment?
My wife would kill me if I didn't say it was our wedding. But that really connects to a bigger story in Fort Wayne because we had our wedding at the Courtyard by Marriott. I remember we booked that before that hotel and ball diamond (Parkview Field) was done. If I think back and connect some symbolism, at that time we really decided to stay and commit. And at that time Fort Wayne was moving forward and kind of moving forward with us.