Interested in cross-country skiing and sledding? These are just some of the programs that Fox Island and Metea County Park offer here in the Fort Wayne area.
Outdoor Winter Fun in Fort Wayne, Indiana
Fox Island
Fox Island, 7324 Yohne Rd., is in the southwest part of the Fort Wayne area. With hundreds of acres of land and a State Nature Preserve, Fox Island has lots of space for exploring. According to park and education manager Ron Zartman, there are many programs that take place both outdoors and inside.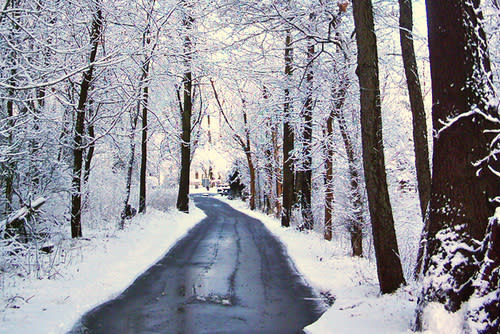 Fox Island is also home to a variety of children's programs, such as the Preschool Discovery Hour. Although entire classes of children can be brought in from local schools, the programs also welcome kids and their families who drop by or call ahead. If a program event happens to be full on one day, Zartman explained that the staff would be happy to organize another event at a different time for interested visitors.
Metea County Park
Metea County Park, 8401 Union Chapel Rd., is in the north-central area of Fort Wayne. While this park is somewhat smaller than Fox Island, Metea has cross-country skiing and sledding open to visitors. The sledding hill leads past the parking lot, so it is a safe place to enjoy some slippery fun!
Both Metea and Fox Island will rent ski equipment – boots, skis, and poles. However, each park has to have at least four inches of snow on the ground before they will let guests work the trails.
If you check out the Metea and Fox Island websites, you can find information on whether the skiing and sledding venues are open (scroll to the bottom of the page for the latest information).
Because Fort Wayne has been fairly cold this winter, visitors to the parks are encouraged to dress warmly.
Bob Dispenza suggest that it's best to wear layers, instead of just one thick coat. For good skiing, he suggests that you put on a sweater, a jacket and a shell "so you can take a little bit off" if you get overheated while outside. Wearing gloves inside of mittens is also a good move, since it will keep the heat from your body trapped within the layers. Wear a snowsuit if you plan to go sledding. Wear two pairs of socks – preferably wool – and make sure you wear a hat.
To get more information about hours, admission prices and activities available at Fox Island and Metea County Parks, click over to the Allen County Parks website</