Are you coming to Fort Wayne to shop at the Vera Bradley Annual Sale? Below are some of the many things you can do in Fort Wayne from April 13-17, 2016!

10105 Auburn Park Drive - Fort Wayne, IN

Open Tours will be available during the Vera Bradley Annual Sale. Tours begin every half hour on the hour and cost $5 per person; each guest will receive a coupon for $5 purchase of $10 or more! Tour Fort Wayne's very own fine chocolatier! (p.s. you get to taste some their best chocolates!)

Learn more here: debrand.com/aboutus/tours/
 
Cinda b - April 13-15
1530 Progress Road - Fort Wayne, IN

The Cinda b factory store will be open during the Vera Bradley Annual Sale (April 13-15), offering a mix of retired product, new collection samples, factory seconds and $5.00 accessories
Groups can be accommodated at any time Mon - Fri!

Peg Perego Spring Sale - April 14-16
3625 Independence Drive - Fort Wayne, IN

Since 1949, Peg Perego has manufactured ride-on vehicles, baby items, and more! Their annual Company Store Spring Sale will take place on April 14-16th, offering great deals on the ride-on-toys as well as baby items.

Shop at Jefferson Pointe and Glenbrook Square 
Jefferson Pointe - 4130 W. Jefferson Blvd.
Glenbrook Square - 4201 Coldwater Rd. 
Enjoy a free shuttle from the sale to Jefferson Pointe's Vera Bradley store! Shop this center with upscale stores such as Von Maur, Williams-Sonoma, Ann Taylor, Talbot's and many more. See the IMAX Theatre at Carmike 18 Cinemas and eat at one of the many restaurants in the area.

Or shop at Glenbrook Square that is located just down the road from the Memorial Coliseum. This mall is the only enclosed super-regional shopping center within 100 miles with and has a variety of store options.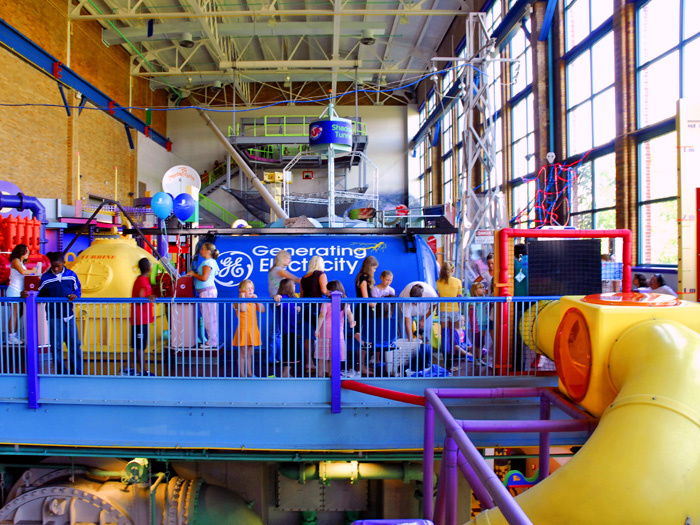 From art galleries such as Artlink and Wunderkammer to museums varying in topics like the Fort Wayne Museum of Art, the History Center, Science Central, the Botanical Conservatory and more, there are plenty of things to do and see in Fort Wayne! Make sure you check out Visit Fort Wayne's Calendar of Events for a complete list of special events happening around the same time and check locations for hours.
Fort Wayne is home to 3 minor league teams: Fort Wayne Komet Hockey, Fort Wayne Mad Ants Basketball, and Fort Wayne TinCaps Baseball! After you're done shopping until your hearts content at the sale, catch a TinCaps game on April 14, 15, 16, or 17. If recreation and shopping are right up your alley, take a trail run or bike ride on one of the many trails in Fort Wayne! Plan your route here: visitfortwayne.com/trails.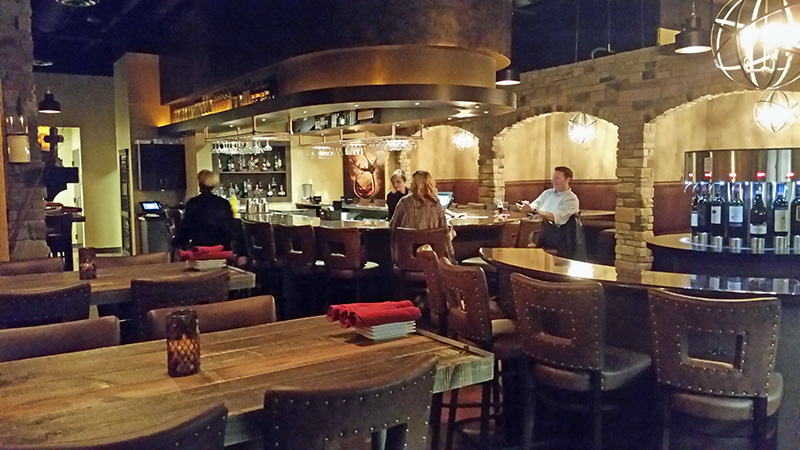 Savor the flavors of Fort Wayne! Try some of our local favorites including 816 Pint and Slice, the Dash-In, Cindy's Diner, JK O'Donnell's, Asakusa, Bravas Burgers, Wine Down and more. Whatever your taste buds prefers, Fort Wayne is bound to have something that suits!
Do you want to make it an extraordinary shopping event with friends? Register to win a Girlfriends Getaway at visitfortwayne.com/veragetaway!
Need help finding more things to do? Visit our Calendar of Events or stop by the Visitors Center, located at 927 S. Harrison Street! You can also call one of our Visitor Information Specialists at 260-424-3700.