If you remember the start of Donnie and Marie Osmond as teen idols and the rest of the supremely talented musical family, you'll want to catch three of the Osmond Brothers - Merrill, Jay and Jimmy - on Saturday, July 9 at the Foellinger Outdoor Theatre, from 8 p.m. - 9:30 p.m.
Listen to their lush music under the stars and dream of when the Osmonds were one of the most outstanding musical sensations back in the day and all over the world. The musicians have been noted as being the longest-running group historically having never been disbanded.
Quick Fact: Jimmy was the baby of the group, beginning at three years old in 1966 when he appeared on the Andy Williams Show; he was also the youngest performer to have a solo No. 1 hit in the UK in 1972 with "Long Haired Lover from Liverpool."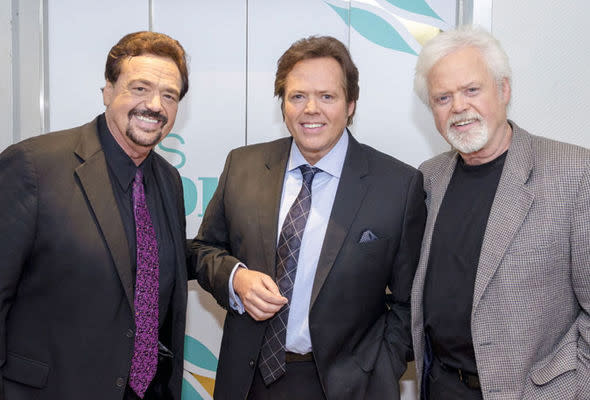 The musicians will highlight some of their most acclaimed songs, including "Down by the Lazy River," "Hold Her Tight," "Yo-Yo," "Crazy Horses," and more. Pull out your old bell bottoms from the old duct-taped box in the attic - and use a safety-pin if they won't zip all the way up - and join the other baby boomers and millennials as they recall a more innocent time through an Osmond Brothers sentimental music journey. 
Tickets are $25 (bleachers) and $35 (reserved seating) and can be obtained by calling 260.427.6000 or 260.427.6715 (after 6 pm day of the show). Tickets purchased online at 
fortwayneparks.org
 com will be mailed to you the next business day. 
Foellinger Theatre is located at 3411 Sherman Blvd., Fort Wayne, IN 46808.