It's my last day in Fort Wayne, and before I go I wanted to learn more about the city I have quickly grown to love over the last six days. So, I decided to visit the Allen County History Center.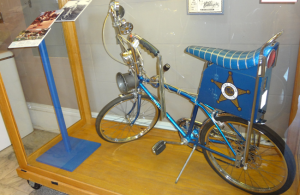 I had no idea what to expect from The History Center, but I expected old photos and heritage. Which they definitely delivered. The center is in a beautiful building, that immediately tells you it is from decades or centuries past. Inside I found a museum filled with historical artifacts and pictures of Allen County and Fort Wayne's history. One thing I found interesting was the old fashioned Fort Wayne police bicycle. I think it is crazy how much has changed over the years so quickly, and it is interesting to see what used to be here. I wonder what a week in Fort Wayne back then would have been like? Another thing that I thought was fascinating was the display of old-fashioned shoes worn by women, and old-fashioned headgear that was worn by soldiers. I even learned that soldiers tried to impress their enemy with their headgear. There was also an old council chamber displayed upstairs which I thought was cool looking and an old jail cell located downstairs which I, unfortunately, did not get to see.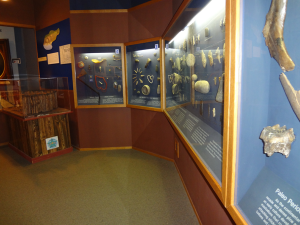 Coming from Toledo to a museum dedicated to a city that I have never been to before might sound boring, but once you are in there it gets interesting because you are learning something totally new about a totally new place. If you have an hour or two to kill I think that you should check out The History Center. Well, that wraps up my week. I head back to Ohio tomorrow, and when everyone asks what my week was like, I can easily tell them that Fort Wayne has a lot to offer. And that I can't wait to explore more of it. I only scratched the very surface of this great city. It really is a wonderful place that everyone should take the time to visit. See you next time.