The 2012-2013 Indiana University–Purdue University Fort Wayne (IPFW) Omnibus Lecture Season, now in it's 18th year, and continues this month. This free event is open to the public and features special lectures by actors, activitsts, inventors, authors and more.
The March speaker is Robotics Engineer Grant Imahara on Monday, March 25.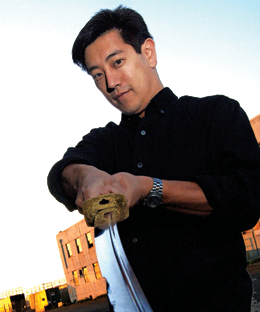 Probably most well-known for being a "mythbuster" on the Discovery Channel TV science program, Imahara is also an animatronics engineer and model maker. His film credits include work with George Lucas for "Star Wars," "The Matrix," "Jurassic Park" and more. Hear Imahara talk about his career and fascinating experiences in this unique field. Among his clients — The Energizer Bunny. Imahara's lecture begins at 7:30 p.m. Tickets are free but required in advance to attend all lectures. Tickets should be acquired about three weeks before each event and are available online or by calling the Larson Box Office at Gates Athletic Center, at 260.481.6555. Parking is free for all events, which take place at The John and Ruth Rhinehart Music Center in the heart of IPFW's campus. The campus is located just off of North Coliseum Boulevard on the city's near north side.