The 2012-2013 Indiana University–Purdue University Fort Wayne (IPFW) Omnibus Lecture Season, now in it's 18th year, is underway. This free event is open to the public and features special lectures by actors, activists, inventors, authors and more.
The next speaker this season is Human Rights Advocate Naomi Tutu on Thursday, February 21.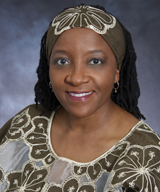 Tutu is a well-known human rights advocate, born in apartheid South Africa. She later lived in Lesotho, the United Kingdom and the United States. She has served as a development consultant in West Africa and has worked in coordination of programs that support race and gender awareness. She also leads conflict resolution workshops on race and racism and holds women's retreats with her sister. Tutu's lecture begins at 7:30 p.m. Tickets are free but required in advance to attend all lectures. Tickets should be acquired about three weeks before each event and are available online or by calling the Larson Box Office at Gates Athletic Center, at 260.481.6555. Parking is free for all events, which take place at The John and Ruth Rhinehart Music Center in the heart of IPFW's campus. The campus is located just off of North Coliseum Boulevard on the city's near north side.