Looking for a way to warm up a cold winter night with a little FREE entertainment?
I have just the event for you: Old Crown Brass's Winter Concert.
British Brass Band
Never heard of Old Crown Brass? Allow me to introduce them. They've been around in the Summit City since 2007 (their first concert was canceled due to the snowstorms we're prone to here), and although they're based in Fort Wayne, their approximately 30 volunteer members come from a three-state area.
The name was inspired by Old Crown Ale beverage. The ale is no longer made, but happily, Old Crown Brass is still going strong. They're a British Brass Band, which differs in makeup from the typical band. There are no woodwind instruments in the band, and some brass instruments not typically seen in bands are there: flugelhorn, baritone, and tenor horn. Percussion instruments are included, too.
Industrial Revolution Roots
British Brass Bands came to be during the 1800s, during the Industrial Revolution. Company owners encouraged the formation of these bands to keep workers busy with productive and wholesome activity that left the bosses alone. The bands became so popular that there is quite a bit of repertoire written specifically for these bands; notably, by Elgar, Holst, Vaughn-Williams, and Arnold.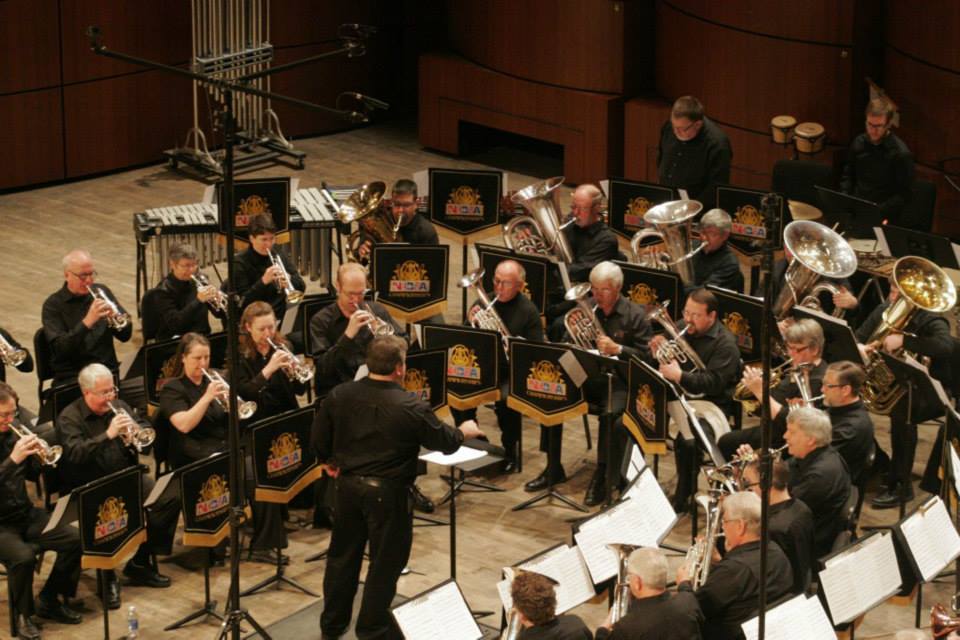 Winter Concert
Old Crown Brass Band presented a Christmas concert, and their Winter Concert will be held February 15. 
Coming just off Valentine's Day, you're sure to enjoy their romantic rendition of Neussun dorma, made famous by Luciano Pavarati.
Other selections that you may recognize:
God of our Fathers (also known as Heralds of Christ in the Methodist hymnal )
Poet and Peasant Overture - Franz von Suppe

Basin Street Blues - Spencer Williams
Many of the pieces you'll hear were arranged for the group by Old Crown Brass bass trombonist, Tony Alessandrini.
Curious about how they sound? Here's a little snippet from the Christmas concert.
Make plans to grab dinner at a Covington Plaza restaurant. The concert locale, Aldersgate United Methodist Church, is less than a mile away.
Monday, February 15
Aldersgate United Methodist Church
2417 Getz Road, Fort Wayne, IN 46804
7:00 PM
Free and Open to the Public -- Donations are Appreciated!