Attention all beer lovers! Here's an event you don't want to miss. It may not be October, but Mad Anthony Brewing Company (a local brewery and restaurant in Fort Wayne, Indiana) will be hosting Mad Anthony Oktobeerfest this year on September 12 and 13.

In the past this event has brought together more than a dozen Indiana brewers and regional beer enthusiasts to enjoy beer tastings, live entertainment and barbecue. A portion of all profits from Oktobeerfest help fund the Brewers of Indiana Guild, further supporting local and regional business. As many as 1,000 people have attended this festival in the past.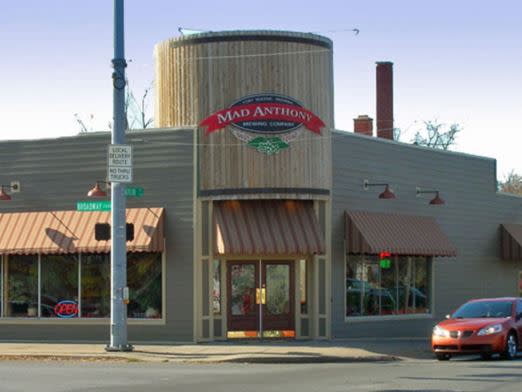 The 16th annual event takes place from 2 to 6 p.m. each day at Headwaters Park West, located at 333 S. Clinton St., in the heart of downtown Fort Wayne, Indiana. Tickets are $30 in advance and can be purchased online. Tickets are $35 the day of the event at the gate. For more information call 260-426-ALES or visit the event online. Past Participating Breweries Included:
Rock Bottom Brewery
Shoreline Brewery
Barley Island Brewing Company
Bulldog Brewing
Lafayette Brewing Company
Chapman's Brewing Company
Cutters Brewing Company
Evil Czech Brewery
Figure Eight Brewing
Flat 12 Bierwerks
Half Moon Brewery
New Albanian Brewing Co.
Triton Brewing
Broad Ripple Brewing Company
Insider Tip: Looking for more fun after the event? Take a short drive south of downtown to Mad Anthony Brewing Company. Enjoy another drink at the headquarters of the sponsor brewery. Food is also available to order from the dining side called Munchie Emporium Restaurant.