The holidays are fast approaching and everyone is on the search for just the perfect gift.  Take a trip to Fort Wayne and visit some 'off the beaten path' shops that offer a wide variety of gifts – many one-of-a-kind, for every person on your list.
The Rustic Hutch
Owned and operated since 1974 by husband and wife team, Bill and Diana Bodecker, the Rustic Hutch has evolved with the trends and is an eclectic and upscale country store today with two locations serving the Fort Wayne community.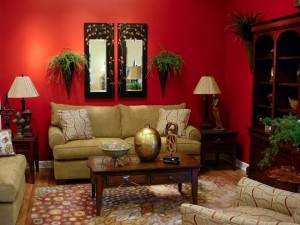 Its largest store, located at 10202 Coldwater Road in Pine Valley, offers a 13,000 square foot showroom that houses a wide array of traditional eclectic décor in various vignettes throughout the showroom. A garden and floral area gives the shop a cottage-style feel, and offers the opportunity to choose flowers and greenery for custom-designed floral arrangements. Located next to Panera in the Jefferson Pointe Shopping Center, Rustic Hutch's second location offers an indoor gazebo, higher ceilings, pillars and cherry flooring, giving it a very upscale country flare. Both locations offer a wide variety of one of a kind items, including products lines from Yankee Candle, CR Laine, Liberty Furniture, Vera Bradley, Pandora Jewelry, and Willow Tree Figurines to name a few, as well as many other items for the home.
Wild Hare Decor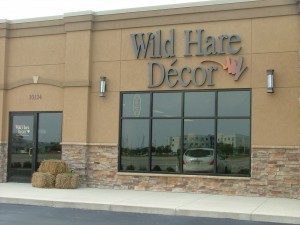 Another upscale eclectic shop to visit is Wild Hare Décor located in Auburn Park at 10124 Auburn Park Drive. Wild Hare Décor is locally owned by Beth Dager and is a very retail-friendly shop with all sorts of gift ideas in addition to home décor and furniture. The shop is also design-focused with the theme of turning a house into a home. With over 300 vendors, everything is fresh at the shop. Just a step inside and you realize the shop is fun, different and very fresh. The Wild Hare is reminiscent of stores you'd find in a much larger city such as Chicago. It's very unique and loaded with unusual, quirky items for the person and the home. There are gift ideas around every corner such as Italian pottery, accessories, art, and other décor with personality for even the most difficult person on your list.
Bittersweet Gifts
Another great shop to visit off the beaten path is Bittersweet Gifts, owned by Donald Jennings and Nathan Taves, the shop is located in the JoAnn Plaza at 4630 Coldwater Road. Step into the shop and you'll find unique, different and affordable items that are very interesting and oftentimes off-beat, which makes the shop unusual in the area. Collectibles include the Boyd's Collection and San Francisco Music Boxes handpicked by the owners in an effort to find unique collectibles not found in other gift shops.  Other items include handbags, jewelry, candles, Franz porcelain as well as other unique items displayed in an open and pleasing manner. These are just a few of my favorite locally owned and unique Fort Wayne stores. What are some of yours?