As wonderful a place like Fort Wayne is to live and visit, there will be times when you want to go someplace special with your family or friends just for a change of scenery, perhaps at "the lake." One of my favorite places over the last 4-plus decades has been to the Oakwood Resort in Syracuse.  Fronted on beautiful Lake Wawasee, Indiana's largest natural lake, the gorgeous rebuilt hotel offers panoramic views not only from its 80 rooms but also from its 10 vacation homes, and 8 airy cabins – and a lovely gazebo on the front lawn for weddings and other special occasions.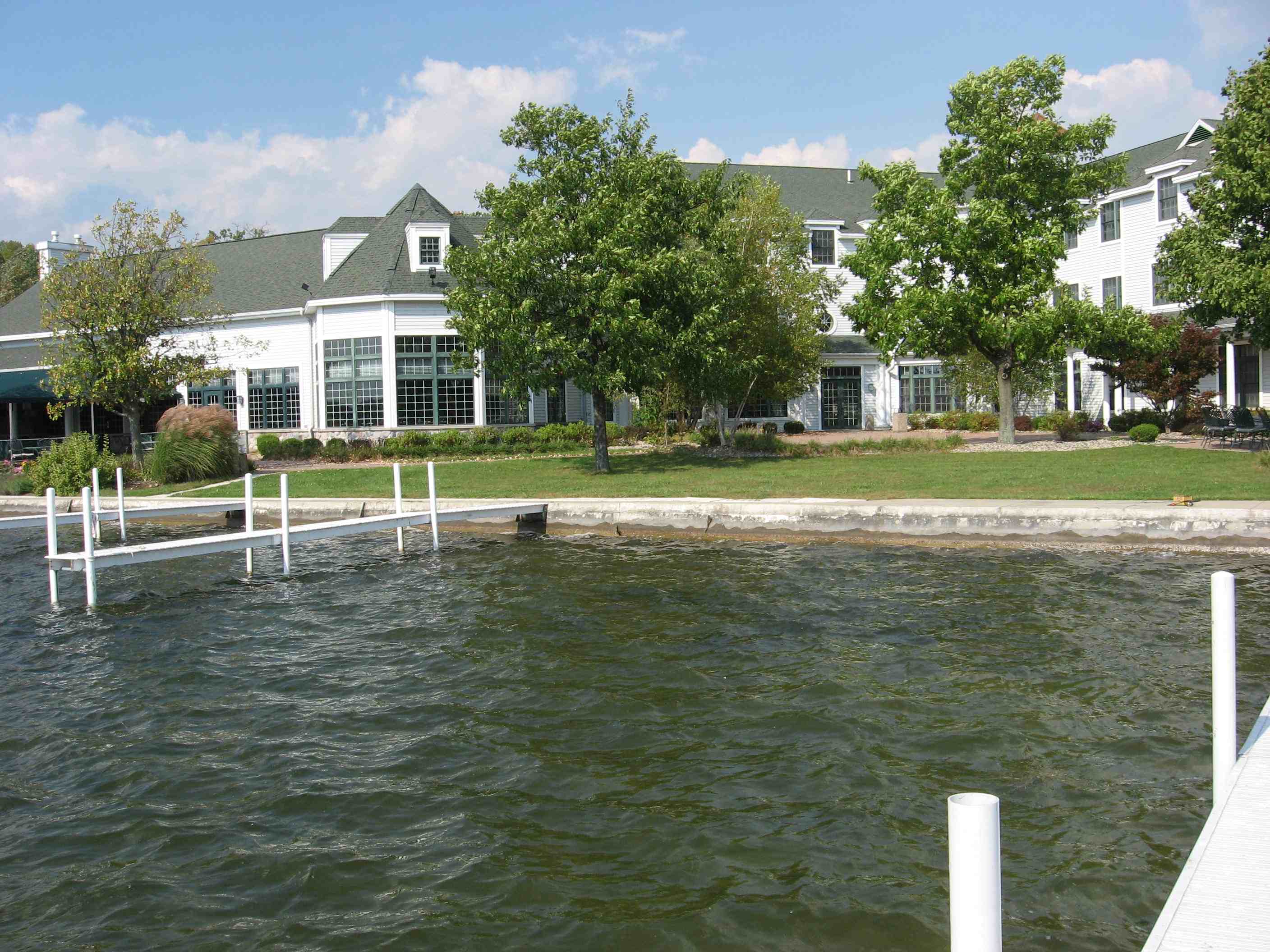 For many years I have been coming to Oakwood (www.oakwoodresort.com/), often spending the weekend fishing and attending its inspirational Boat-in Worship Services on Sundays. These unique services are very popular with varied watercraft gathering around the front of the inn Sundays from Memorial Day through Labor Day for half-hour services conducted offshore at the Inn at 8:30 a.m.  Houseboats, paddleboats, fishing dinghies, Jet Skis, canoes and other watercraft come from all around and drop anchor. Shore-bound folks relax on the spacious lawn in front of the Inn to hear the Word, in all venues of dress, from suit and tie to bathing suits and flip-flops.  It's a "come as you are" spiritual gathering. An offering is taken onshore at the end of two long piers with long fish nets while boaters slowly cruise by to drop in their offering. Each Sunday a different music group provides the songs and the area churches take turns facilitating the homily in a pontoon anchored offshore with pier-mounted speakers so that all may enjoy the soaring music and God-preached sermon. What a beautiful way to celebrate Matins, among towering shore-bound pines and aspens, sunshine, lifted voices in praise, and sparkling blue waters!  Such a consecrated setting brings to mind, 2000 years ago at the Sea of Galilee, after directing His disciples to cast their nets one more time, which resulted in a miraculous catch, Jesus said, "I will make you fishers of men…." The new Inn, which rose from the ashes of the old hotel, features The Pier, a full-service restaurant where one can hoist a glass in toast to the happy couple, or just enjoy a leisurely meal with a splendid view of the lake.  The food is top-notch and drool-worthy!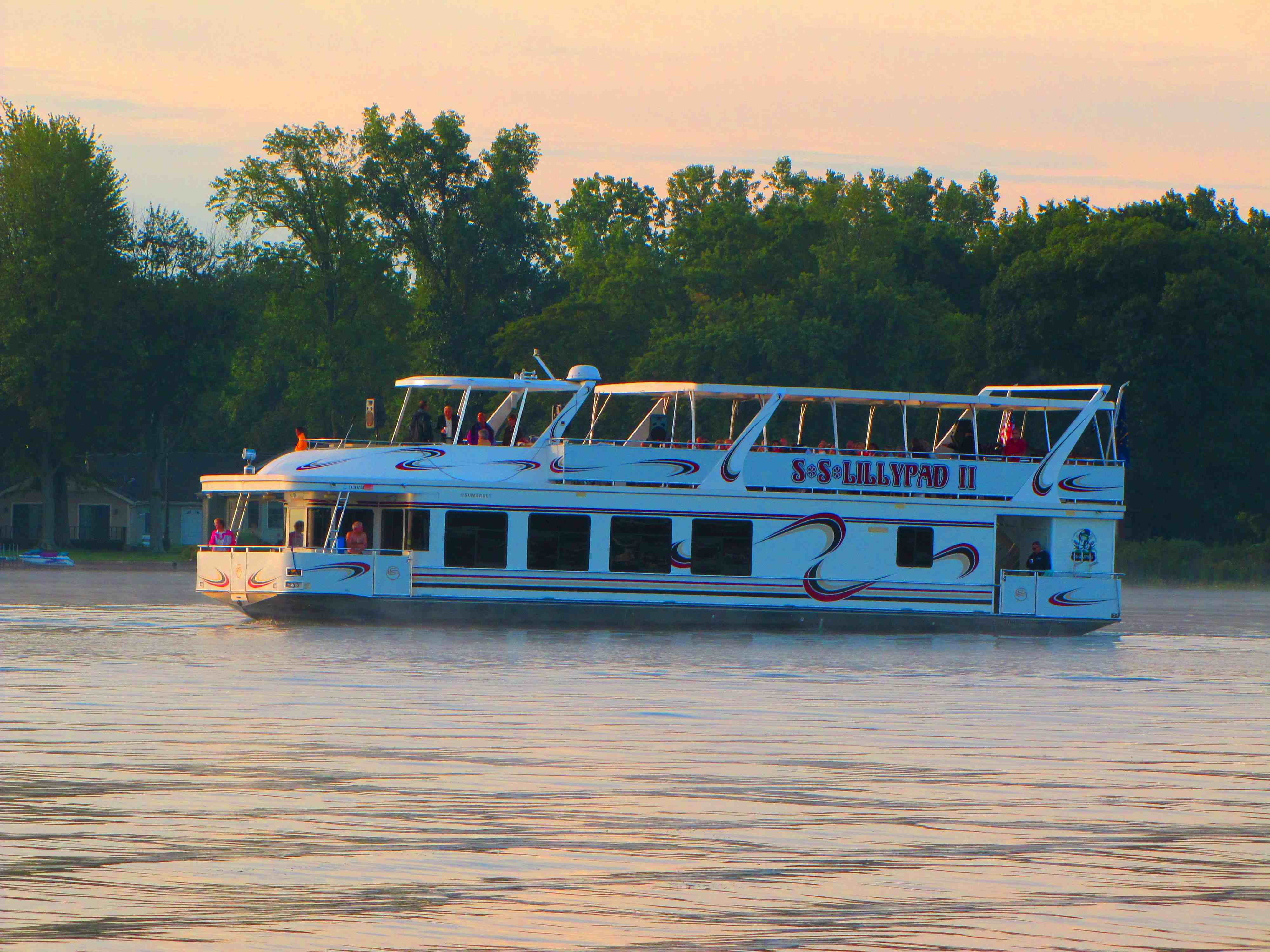 There are daily boat tours ($10 per person or complementary for hotel guests) now through August 30, 2014 that begin at 7:30 p.m. Enjoy frequent Lake View Concerts – check the website for more details.  Also, on September 6, 2014, the Chautauqua Wawasee Oakwood Fine Arts Festival (www.chautauqua-wawasee.org/) will be held, with juried artists displaying their work.  October 11, 2014 the OAKtoberfest @ Oakwood Resort will be celebrated. Come stay at the Inn and take advantage of swimming, sailing, fishing, canoeing and many other activities at the lake.  And let's not forget winter – there is ice fishing, sledding, ice boating and lots more to enjoy in or around Syracuse! Have we whetted your appetite for the lake life at Oakwood?  For more information, call 855-WaWaSee(929-2733).