There's something for everyone on New Year's Eve in Fort Wayne. A few options include: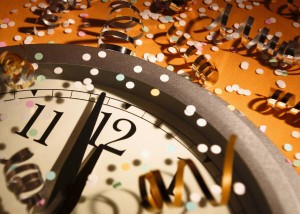 For couples:
Celebrate New Year's a little early - on ice.  Headwaters Park Ice Skating Rink is the perfect setting for a romantic evening. Hold on to your honey and get out there for some winter recreation.  They are open 10 a.m. to 10 p.m. New Year's Eve. Admission is $5; skate rental is $2.
Celebrate the new year with that special someone in an elegant setting. The Hilton Fort Wayne downtown is offering a New Year's Eve special that includes: dinner and breakfast buffet for two, chocolate martinis at the Cut'z Lounge, party favors, midnight champagne toast, and entertainment provided by DJ Charly Butcher and Rick Hughes and an overnight stay in the Hilton, starting at $199. Book online here.
For singles:
The YLNI Masquerade Ball is the place for young 20 and 30 somethings on New Year's Eve. Join YLNI from 9 p.m. to 2 a.m. at Parkview Field for fireworks, music, dancing, a cash bar, all in a masquerade theme. Tickets are $40 for non-members, $35 for members and $500 for a suite (includes 10 tickets.)
Ring in the New Year in one of Fort Wayne's newest venues, The Philmore on Broadway. Included in the New Year's Eve package are: music and dancing by Fort Wayne's hottest new band -INFLUX, complimentary appetizers and midnight champagne toast by Club Soda, and prize giveaways. The party starts at 8 p.m.; music at 9 p.m. Admission is $60.
For families:
From 10 a.m. to 2 p.m. Dec. 31, Science Central will have multiple activity tables and demonstrations, all centered around New Year's Eve. After a soda pop toast, Science Central will count down the seconds till noon and end the festivities with the annual 1,000-balloon drop.
Bowling is tried and true family activity. Join the folks at Pro Bowl West for some New Year's Eve bowling action, form 8:30 p.m. to 12:30 a.m. Cost is $100 per lane and includes food, prizes, party favors, live band" and dance floor. For more information, see their website.