After a long day of conference meetings at the Grand Wayne Convention Center or an exciting baseball game at Parkview Field, you're in the mood for a delicious meal to cap off the day. And in Fort Wayne, we're lucky to have so many tasty choices, especially downtown. One of those great choices is directly attached to the Courtyard by Marriot hotel and just steps away from the Grand Wayne Center – Champions Bar and Restaurant!
For over five years, Champions has been a dining choice to many meeting- goers, leisure visitors and sports fans looking for spacious seating, unique menu items and a friendly staff. Recently, Champions introduced a NEW menu that will surely intrigue your taste buds.

 I recently had the opportunity to dig into a few new items, and came away not only stuffed, but impressed with the creatively and variety of food choices. Below are my three must-try options: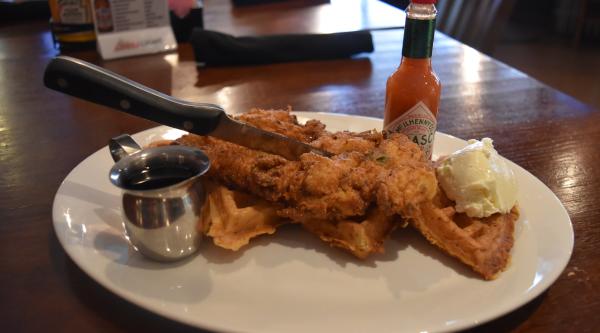 Chicken & Waffles
This classic dish came out first and I couldn't wait to try it. As an avid chicken eater, I knew I was in for a treat, as a big piece of crispy chicken sizzled on top of three waffles. The chicken was juicy, well-prepared, and featured a slight kick of spice. The waffles were fluffy and contained a cheddar and jalapeño seasoning, which added to the overall spiciness of the dish. It was a nice combination that can be enjoyed both during lunch or dinner hours.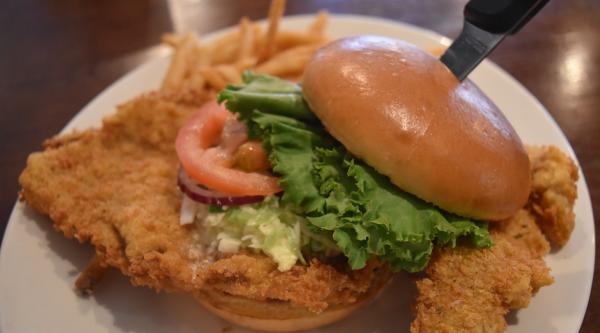 Pork Tenderloin
Is it possible to visit the state of Indiana and not try a Breaded Pork Tenderloin Sandwich? The keys to a perfect Hoosier tenderloin is size, crispiness and flavor, and Champions' version hit on all three components. Here the tenderloin is fried in a homemade batter and tenderized front and back. Once you bite into the sandwich, you experience an initial crunch and juicy meat.  The end result is a taste of the Hoosier spirit.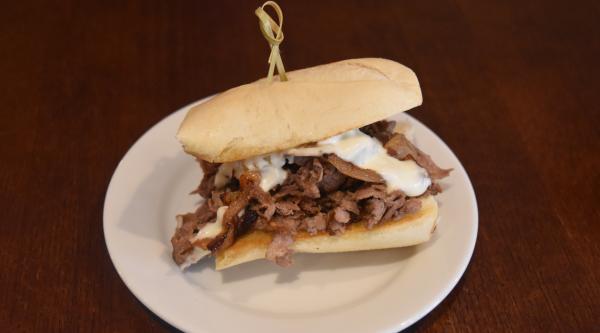 Philly Cheese Steak
We just talked about a favorite sandwich in the Hoosier state, and now we turn our focus to the "City of Brotherly Love." Many have attempted to create Philly's popular sandwich, and many have come up short. I'm happy to say the chefs at Champions went the extra mile in recreating this famous sandwich. Between two slices of fresh buttered bread lies a good portion of warm sirloin beef. My mouth watered instantly after taking in the aroma of the steak and melted Swiss cheese. Order a side of fries and your Philly Cheese Steak mission is complete in Fort Wayne.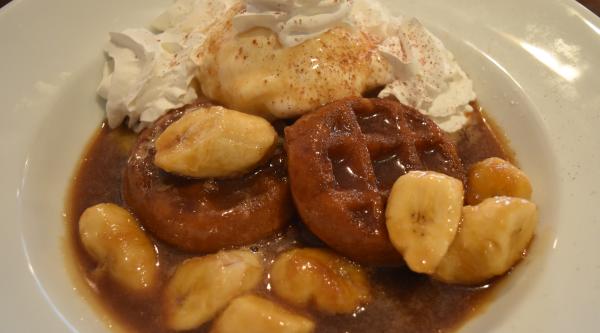 BONUS: Following your last bite, do yourself a favor and order the Flaming Banana dessert. This cool dessert features a two waffles, bananas, rum, ice cream, whipped cream, cinnamon, and a nice helping whipped cream.