The Fort Wayne Children's Zoo is always developing new attractions and new features for guests to enjoy, but they also have some great new friends! Have you been keeping track of which new little animals you'll be seeing at the zoo? Warning: some are pretty small, while others are already over six feet tall!
The two biggest 'newbies' at the zoo will be giraffes Faye and Kiango. Faye is two years old and just moved to Fort Wayne from the Cape May Zoo. During the chilly months, she has been getting to know the other giraffes in the Zoo's comfortable giraffe barn.
Little buddy Kiango will just be turning one this year - and, according to Jessica Brita-Segyde, Communications Specialist at the Fort Wayne Children's Zoo, "He's almost tall enough to eat from the giraffe platform!" Born at the Children's Zoo just last year, Kiango will be having his first birthday on June 14, so stay tuned for more details!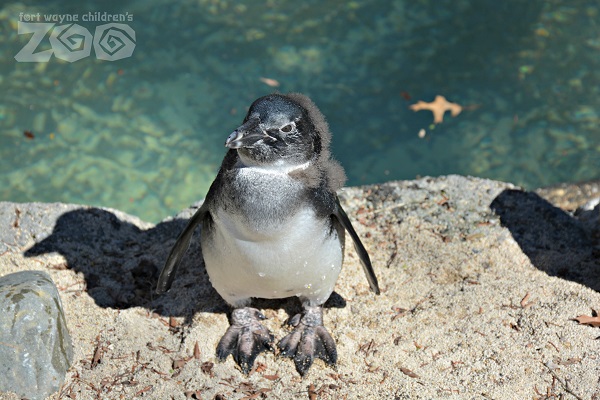 Keep a look out for the new baby penguin that hatched November 24, 2015, at the Fort Wayne Children's Zoo. Her name is Echo, and she's the first penguin to be born here since 2012. She will remain a fluffy bundle of gray feathers until she's about 14-16 months old, at which time her adult penguin coloration will start to feather in. She just started swimming in the outdoor penguin pond on March 16!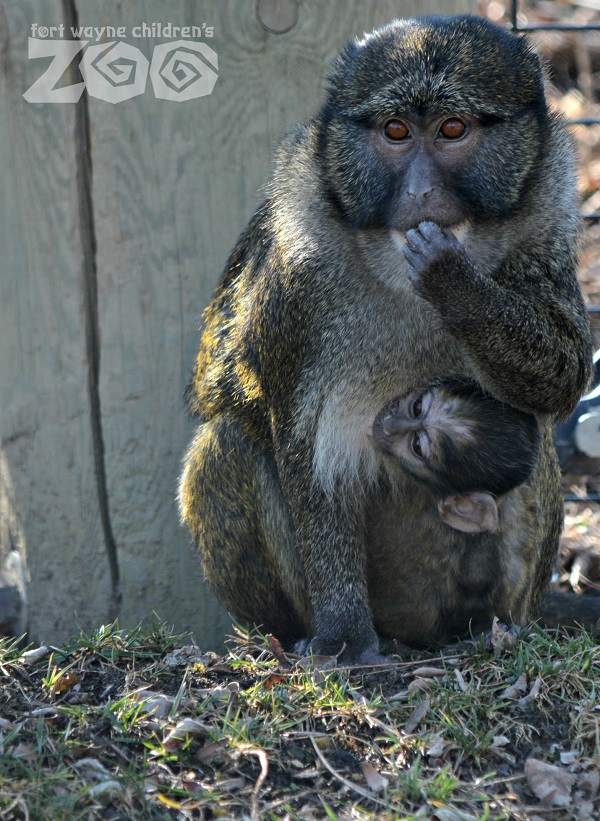 Bakari, the brand new Allen's swamp monkey, was born January 7. His name, which means "promising" in Swahili, shares alliteration with his parents' names, Bangi, and Brie (all three names begin with the letter "b"). Bakari likes to mug for the zoo's camera, and he should be ready to meet zoo visitors in April.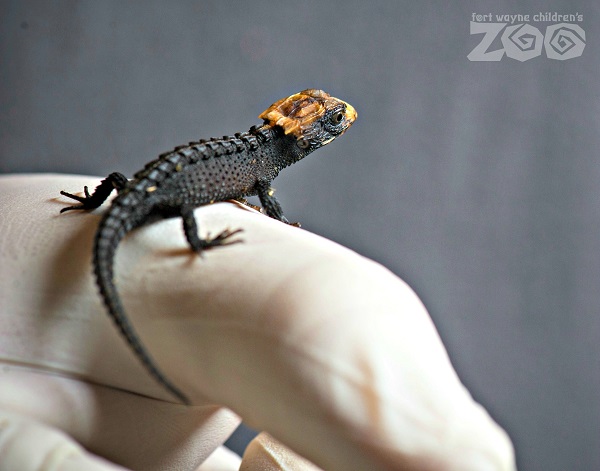 Last but not least, a new little crocodile skink hatched on February 28. Crocodile skinks are tiny - when hatched, they're about as heavy as the eraser on top of a pencil. At full growth, they can reach a length of eight inches and weigh one pound. Keep your eyes open for a glimpse of this tiny reptile in the new crocodile skink exhibit.