Now that the Fort Wayne Children's Zoo is open for the spring and summer, everyone will be traveling to Fort Wayne, Indiana to see their new exhibits. There are plenty of new events and everyday additions to check out at the Zoo as well.
A few of the updates to look out for include some great family fun, and really fun for kids, adults, and teens. There is something new for everyone at the Fort Wayne Children's Zoo to explore, even if you've visited before!
Every year the Fort Wayne Children's Zoo updates portions of beloved favorites, and areas that may need a bit of love. This year there are countless updates including new animals and exhibits. These new animals and exhibits have brought a lot of changes for guests to explore. Discover some of the finer details of these exhibits.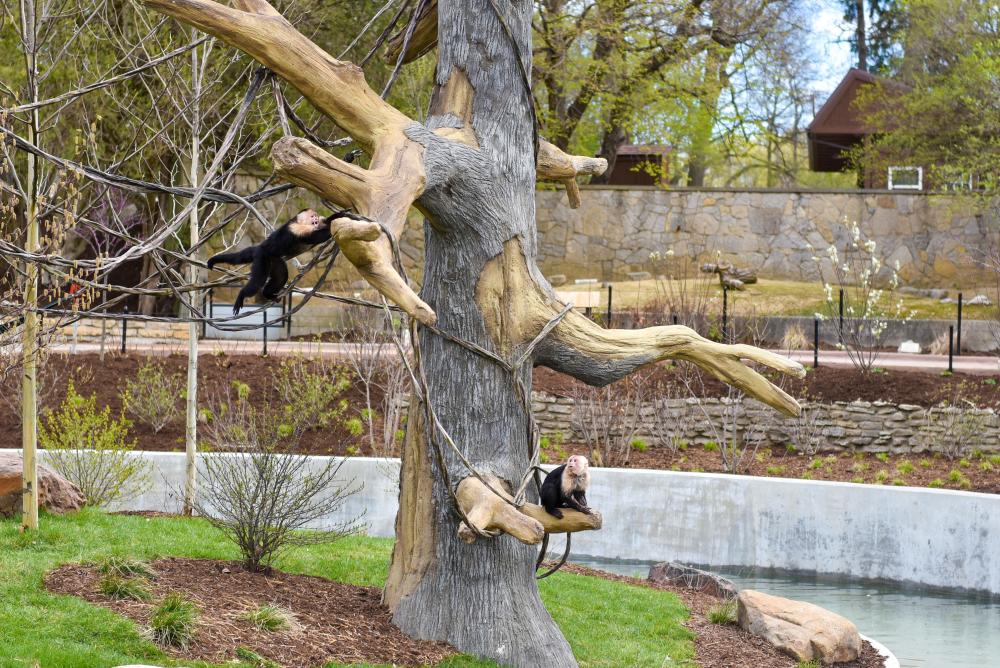 The Finer Details of Everything New at the Fort Wayne Children's Zoo
Monkey Island
Seasoned guests are familiar with the island of capuchin monkeys located right when you walk into the Fort Wayne Children's Zoo. Surrounded by a moat, this amazing transformation has a whole new look and feel. With added trees and vines, these active primates are more fun to watch as they enjoy their new home. 
Make note of their new water features, one of the monkeys even likes to dip his head into the water to cool off in the Summer. Plus, guests can enjoy a small water feature on the north part of the exhibit - on the path near the new River Otter exhibit.
Also, the Fort Wayne Children's Zoo has two capuchin monkey troupes. One troupe will be out at a time. If you see only two monkeys out, that is Oliver and Wilson. The other troupe has two females and one male in the group.
New River Otter Home
The North American River Otters have always been a favorite of guests in the zoo. With their playful nature and interactions throughout their exhibit, this is a can't miss exhibit. 
Guests can get a closer look with a new, special viewing area for kids. The exhibit was made larger to include sandpits for the otters to dig in and a fun underwater viewing area for all guests!
Watch the otters as they move throughout the exhibit; from splashing in the water, digging on land, and finding enrichment treats throughout their new home.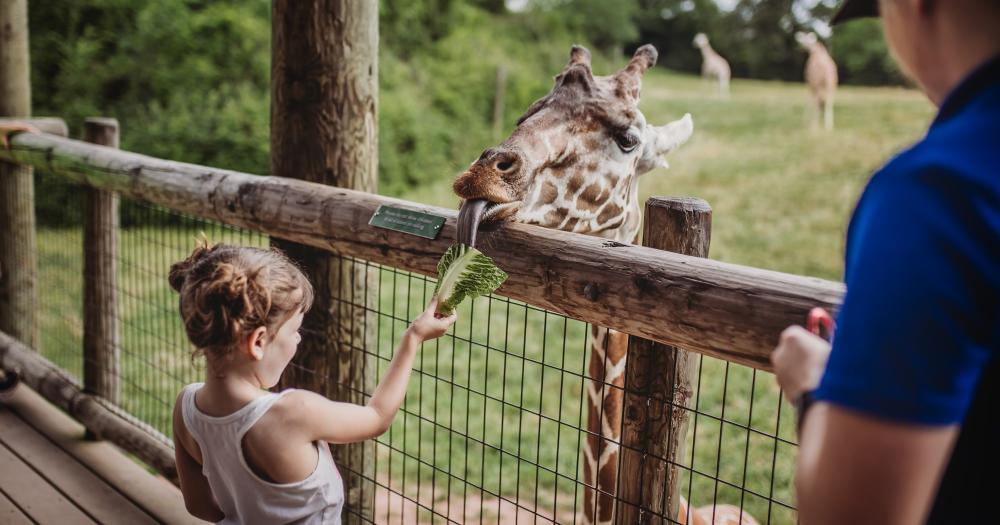 Events you Don't Want to Miss
Every month, the Fort Wayne Children's Zoo is offering events to celebrate animals. Mark your calendars or find the perfect time to enjoy a trip to Fort Wayne, Indiana.
June 10th - Zoofari (6:30 - 9:30 p.m.)
July 29th - Corks for Conversation (6:30 - 9:30 p.m.) 
September 16th - Zoobilee: Red PANDAmonium (6:00 - 9:30 p.m.)
Plus, each day there are keeper chats available at the zoo. You can view the schedule to hear one speak and answer any of your personal questions at kidszoo.org or see the schedule at the front gate when you visit.
Starting Memorial Day weekend, the zoo comes alive after five. This is when most guests will want to visit after four in the afternoon as animals tend to be more active and get their dinners around this time.
Insider tip: Crowd's are often lightest in the late afternoons.
And oh yeah, it should be noted that tripadvisor sealed The Fort Wayne Children's Zoo with the Certificate of Excellence recently. If that's not reason enough to go, I don't know what is.
This post was originally published in May 2020 and has been updated.