It's that time of year! Plan a zoo visit and say hello to your favorite animal friends in Fort Wayne, Indiana. 
The Fort Wayne Children's Zoo opens for its 57th season on Saturday, April 24. Whether you like to visit the zoo weekly or make it an annual trip, get the scoop on everything new you can expect this year — from safety precautions to sweet new zoo babies!
See What's New at the Zoo in Fort Wayne, Indiana
Last season saw longtime director Jim Anderson retire, and new executive director Rick Schuiteman says, "We can't wait for guests to come out and celebrate spring at the Fort Wayne Children's Zoo."
Health Regulations in 2021
Like many attractions, the Fort Wayne Children's Zoo saw a bit of a scaled-back season in 2020. Things will be closer to normal for the 2021 season, while still maintaining health guidelines.
One question guests have is whether masks will be required at the zoo this season. Schuiteman says the zoo will be following local health department guidelines by strongly recommending face coverings, social distancing, and hand washing. Several interactive exhibits that were not out in 2020 will return this year, and these are great for photo opportunities: the large eggs, bronze orangutan, Komodo dragon, and tortoise; and the photo areas near the peacocks, penguins, and the shark head. Pro Tip: Have your cameras ready!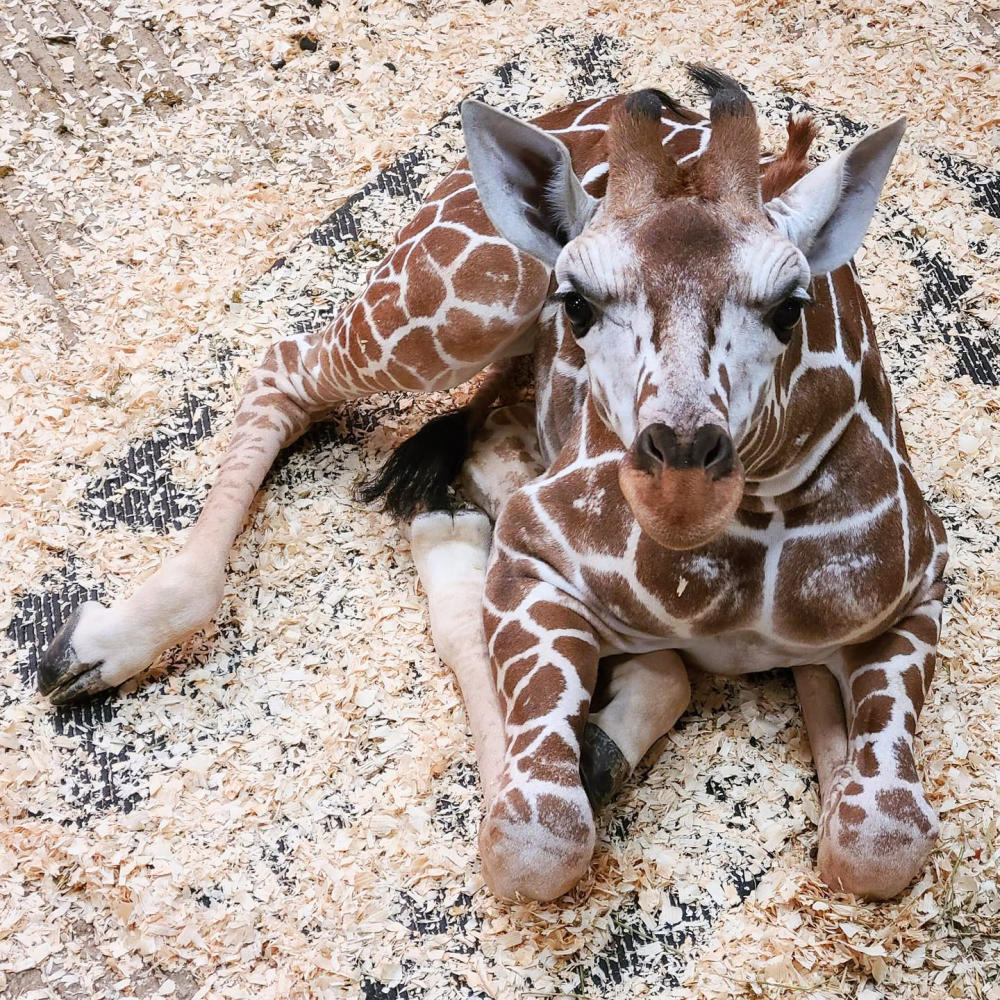 Sukari, the new baby giraffe at the Fort Wayne Children's Zoo. Photo Credit: @fwkidszoo on Instagram
New Zoo Babies
What's new at the zoo this year? Lots of babies!
In the African Journey, meet Sukari. The baby giraffe, now seven months old, was born to mom Faye in September of 2020. You can see them both (and maybe even feed them!) at the giraffe feeding platform. Also in the African area, look for two baby Sitatunga calves born in late 2020. Both are girls, and their names are Sakani and Hasira. That's not all; you'll want to see the baby Swamp monkey, Ajali, as well. She was born on October 29 and is usually found staying close to her mom.

New Goats at the Indiana Family Farm
The Indiana Family Farm area has always been a great place to begin or end a zoo visit in a quiet way. This year, you'll be treated to 24 new goats in the yard. Kids and adults alike will enjoy petting and brushing the goats — but look out for your bags and loose clothing. They like to taste almost everything!

Stingray Bay Feeding
In the Australian Adventure, there's a new interactive event this year. You can feed the stingrays lunch! For five tokens, you'll get a cup of seafood to feed the stingrays. They'll eat right out of your hand. These feedings are available daily at 11 am, 1 pm, 3 pm, and 5 pm while food supplies last.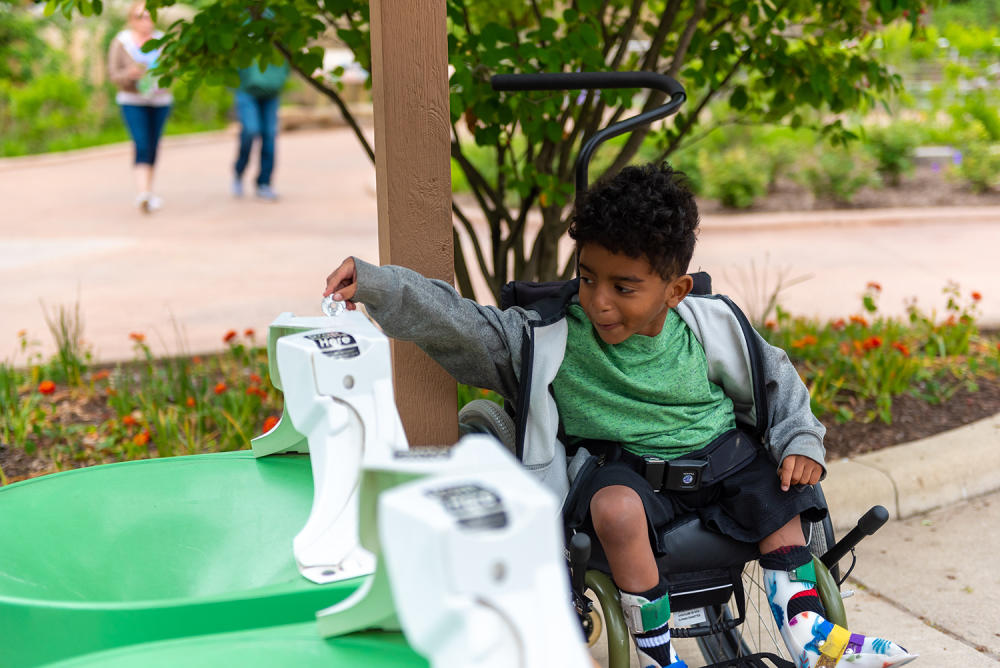 Guest using a washer to vote for his favorite conservation cause.
Kids for Nature Conservation Efforts
Did you know that the zoo donates annually to conservation causes that protect wildlife locally and worldwide? You can vote for your favorite cause using a free washer you will receive with zoo entry. Animals featured this year on the washers are the reticulated giraffe, the African black-footed penguin, and the Eastern hellbender.
Fort Wayne Children's Zoo 
3411 Sherman Boulevard
Fort Wayne, IN 46808
Hours:
May through August — 9 am-7 pm daily
April, September, and October — 9 am-5 pm daily