The opening of the Fort Wayne Children's Zoo is always a spring highlight in Fort Wayne, Indiana. Things are a little different this year due to COVID-19, but the Zoo has plenty of fun in store for the 2020 season. Keep reading to learn about new exhibits and animals to see, and a preview of the COVID-19 prevention measures to know about before you go. 
The Zoo opened to members on June 14, and the general public can visit starting July 4! So the big question is: What's new at the Zoo for 2020?
New at the Fort Wayne Children's Zoo
New North American River Otter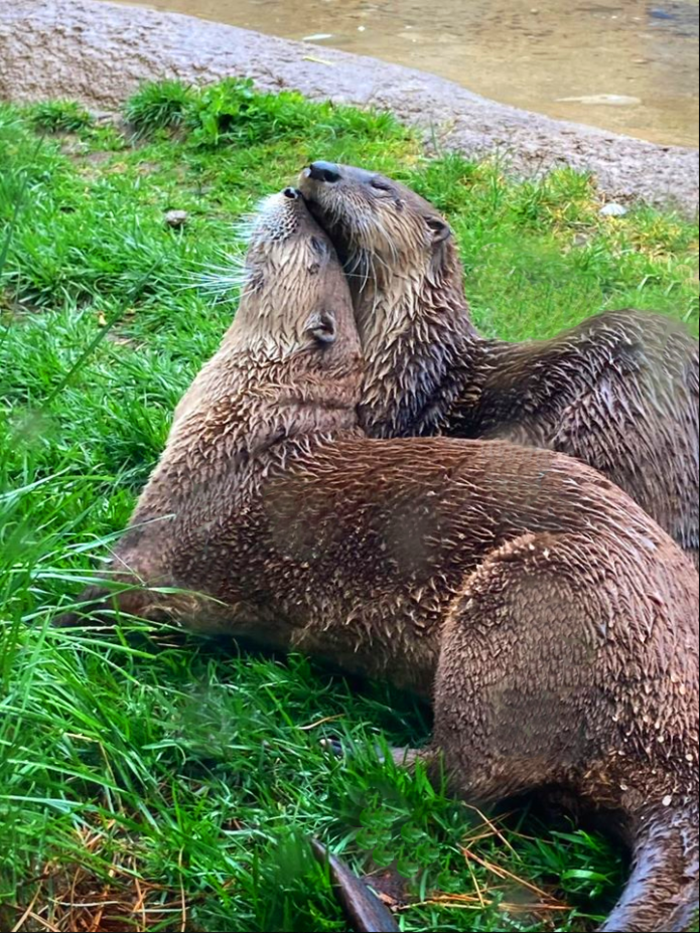 Kramer and Meeko play together at the Fort Wayne Children's Zoo / ​Credit: @fwkidszoo on Instagram
Warrick and Kramer, the Zoo's two North American River Otters, are joined this season by a playmate named Meeko. Meeko came from a zoo in Rhode Island, and he is a youngster at age 2, compared to Kramer who is 7 and Warrick who is 20. When you watch the otters at play, you can distinguish Meeko from his pals by his darker color. The otters love to wrestle playfully with each other, and you can enjoy watching their antics both in and out of the water. Look for the river otters in the Central Zoo area, just a few steps away from Monkey Island.
New Cape Porcupines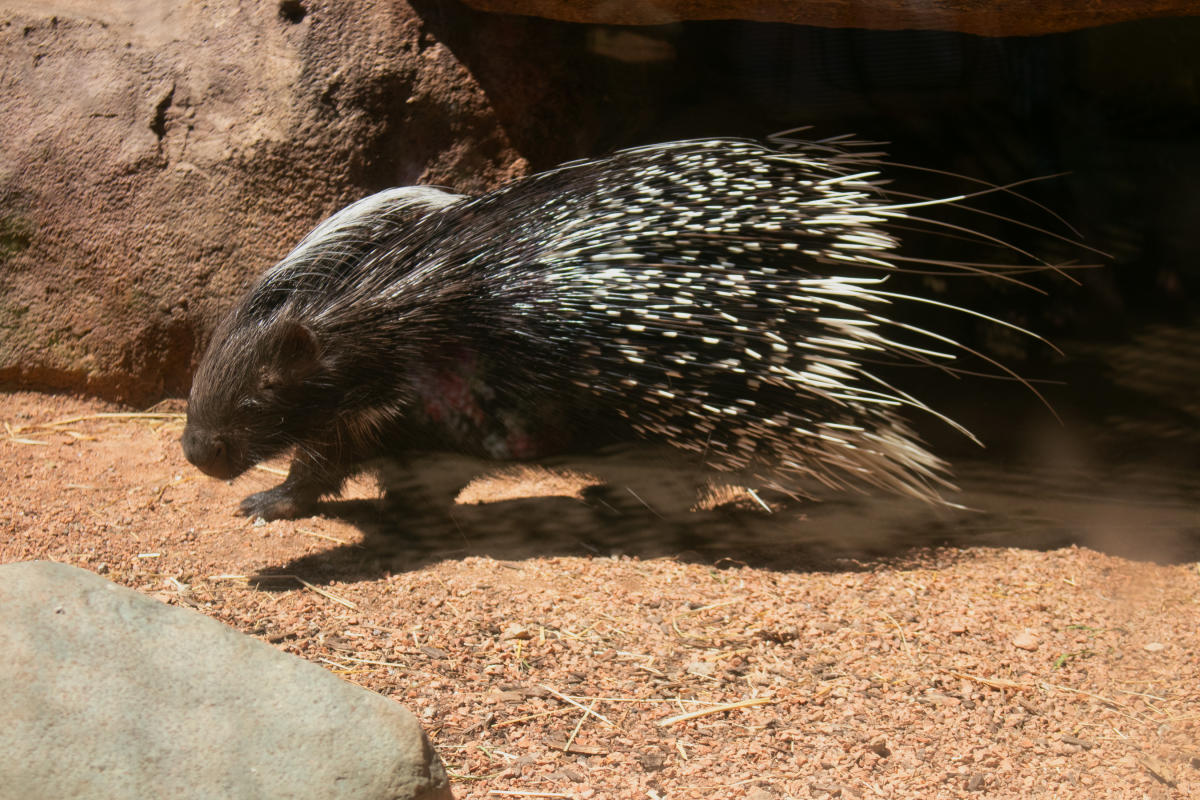 There is a brand new species at the Zoo this year: Cape Porcupines. Named Abasi and Stompers, both porcupines are about a year old. These surprisingly large animals enjoy chewing. You can find them in the African Journey, across from the Mongoose area.
Discovery Garden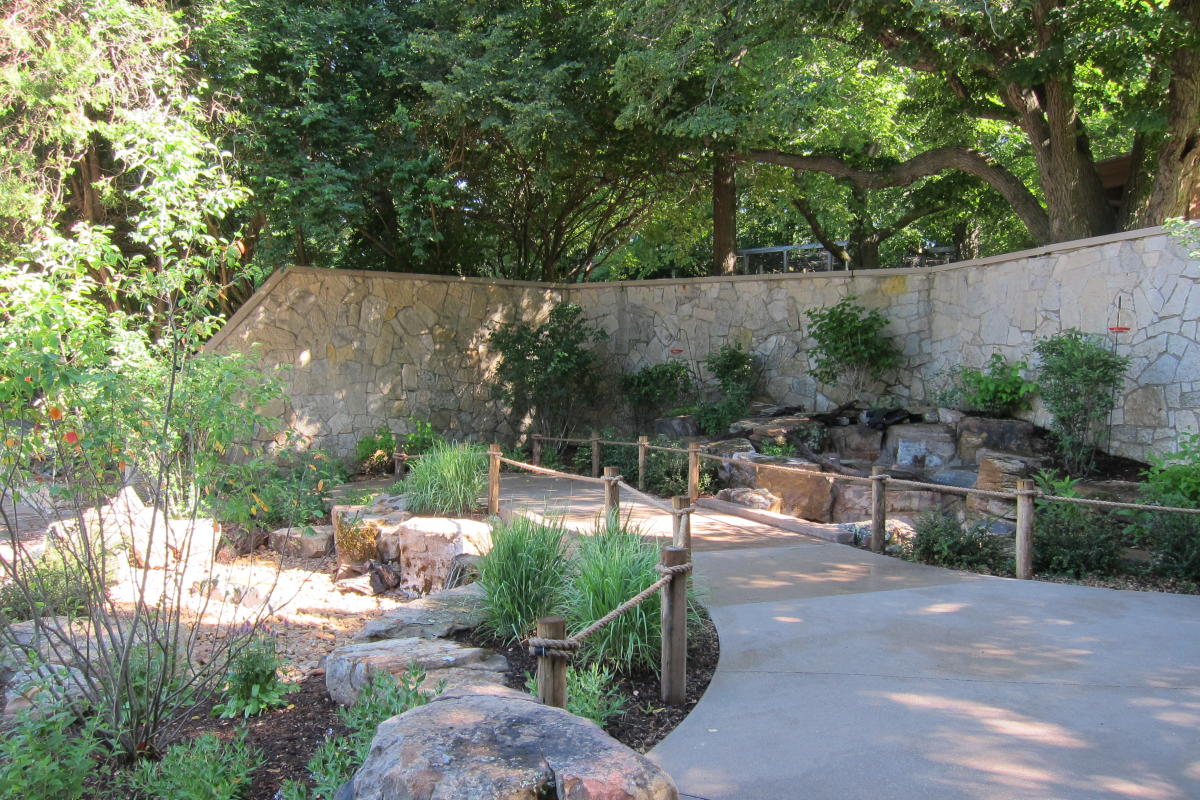 Enjoy a little nature in the Zoo's new Discovery Garden area, located in the Central Zoo, where the prairie dogs used to reside. In these wild times we're living in now, the Discovery Garden makes a great place to sit, relax, and enjoy the soothing sounds of a waterfall. You may even catch some animal interactions in the area. Plus, it offers a great view of Monkey Island.
Ch-Ch-Changes
There will be some changes this year at the Zoo due to COVID-19 prevention measures, as you might expect. The Zoo staff has taken extra steps to make your Zoo experience safe and enjoyable. "Little Poof," the train that kids enjoyed playing on during past seasons, has been removed for the time being due to the difficulty of keeping it clean. Several other "photo op" stations around the Zoo have been removed until further notice.
You may notice some other changes too, designed to keep Zoo patrons as safe as possible. For example, changes will be made in the Giraffe Feeding area, Stingray Bay, and other high touchpoints, to encourage social distancing and extra sanitization for guests.
Rides will be cleaned and sanitized between riders, and hand sanitizer will be available before and after all rides. Increased distancing will be implemented on the Z.O.&O. Railroad and Endangered Species Carousel, so expect a slightly longer wait. The Sky Safari and Crocodile Creek Adventure Log Rides will proceed largely as they did before, since they already allow distance between families. Additional precautions are also in place at the Pony Rides, to keep everyone safe.
Zoo personnel is required to wear masks. Visitors are not required to wear masks, but it is recommended.
From June 14 to July 3, when the Zoo is open to members only, visits will be made utilizing timed tickets which are available online at kidszoo.org. This will ensure a smaller crowd in the Zoo than might be typical. Check back to the Zoo's website for information tickets for the public starting July 4.
Fort Wayne Children's Zoo:
Open to the Public: Starting July 4
9am–11:30am | Members ONLY with a free, timed ticket
Noon–7pm | Open to the PUBLIC. (Regular admission fees applied. No timed ticket needed.)