Nerd /nurd/ (noun)
Definition: An intelligent but single-minded person obsessed with a non-social hobby or pursuit
Well, the dictionary's mostly right. Nerds like me consider ourselves somewhat intelligent, and I think we all have a few obsessive pursuits that would be considered fairly nerdy (personally, video games and comic books). But we're starting to see a cosmic shift in the nerd-iverse as these traditionally uncool hobbies and interests are beginning to build some serious social steam. So much so, that those of us who haven't always claimed our nerdiness are a little more willing to step out from the shadows. Heck, I'm writing a blog about it! The nerd realms of comic books, video games, and role-playing board games (a la Dungeons and Dragons) are still in full effect, but the times, they are a-changin'. While they used to be reserved for small basement get-togethers among close-knit nerd herds, these activities are becoming (gasp!) mainstream. Pop culture has rolled out the red carpet for nerds like me to hold our heads high and proudly participate in the pastimes we hold dear. TV shows like The Big Bang Theory have turned nerds into cultural icons, and comic books have taken over the movie theaters as films like Iron Man and The Avengers are giving non-nerds a new appreciation for the art that my people have loved for decades. That's why I wanted to help my fellow obsessive brainiacs discover the many nerd hotspots here in Fort Wayne so we never miss the chance to indulge in our favorite games and activities.  In this article, I'll list just a few to get you started as you explore Nerdy Fort Wayne:
Clem's Collectibles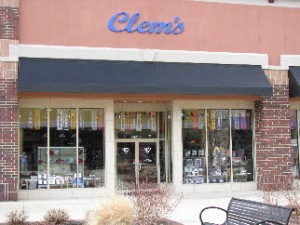 Clem's is the big daddy of the comic books stores in Fort Wayne.  After a couple of moves, they have settled quite nicely into the Jefferson Pointe mall with a rather large store near the Rave movie theater. As a nerd haven, Clem's has a little something for everybody.  If you love comic books, Clem's has all of the latest issues along with a huge collection of back issues for the completists and the treasure hunters.  Personally, I'm a big toy nerd, especially action figures and Clem's always has something new for my collection.  But Clem's isn't just for the normal nerds.  Sports nerds are also welcome as Clem's has a wide variety of team merchandise from several sports including collectible items and cards.  A trip to Clem's is never brief when there's so much to look at.  Learn more at
ClemsCollectibles.com
Books, Comics, and Things
Books, Comics, and Things started as a simple book store for hard-to-find books, but soon realized the interest in comic books and shifted the focus to the comic crowd. In addition, BCT has become a popular spot for role-playing card and miniature board games.  They don't just sell the games and accessories, they also host tournaments and game nights for players to come together and enjoy the biggest games including Warhammer and good old D&D. Books, Comics and Things can be found online at
BCTComics.com
.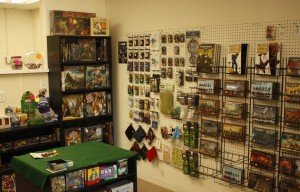 Nerdvana
In Northwest Fort Wayne, just off of Lima Road on Till, you'll find a small house that has been converted into one of the newest nerd-centric stores, and they aren't shy to admit it. They've even put it in their name! Nerdvana Games hopes to be the utopia for board gamers and they boast a wide variety of games for nerd to choose from, and they hope visitors can always find something new along with their favorites. Their Facebook page says it best, "Nerdvana is in the business of connecting boardgames with their geeks."  It's just as simple as that.  Find out more about their store on Facebook or at
NerdvanaGames.com
. If you're a Fort Wayne nerd or nerd sympathizer who would like to expand your horizons, I highly recommend checking these places out.  Do you know about other nerd hotspots that we should mention here in the Visit Fort Wayne blog?  Send it to us and we'll try to cover it in an upcoming article. Thanks for reading and go play some games!!