I first learned about alpacas while watching an Australian show on Netflix called McLeod's Daughters. An alpaca is a tall, four-legged fuzzy animal with a long neck. It is a cousin to the llama.
The 'fuzz' on an alpaca is 10 pounds of fleece that's typically sheared annually. At one time this fleece was reserved for royalty. Today, hand-spinners, fiber artists, and knitters buy it as yarn for special projects.
While the emphasis on the TV show was not on these four-legged creatures, it was educational about alpacas. One thing I learned about alpacas is that they are a relatively new animal in North America when compared to other livestock. The first alpacas were commercially imported in 1984. Today, there are more than 230,000 registered alpacas.
I may have said this before, but when our children were young, we tried to combine travel and entertainment with educational elements.
I still seek these types of trips or events now that my kids are grown. When I heard the Alpaca Owners Association, Inc. National Alpaca Show & Auction would be held at the Allen County War Memorial Coliseum, I put it on my schedule to attend.
The Alpaca Owners Association, Inc. (AOA) National Alpaca Show & Auction will be a great opportunity for families to attend as not only can kids meet hundreds of alpacas face-to-face but they can do so at no cost.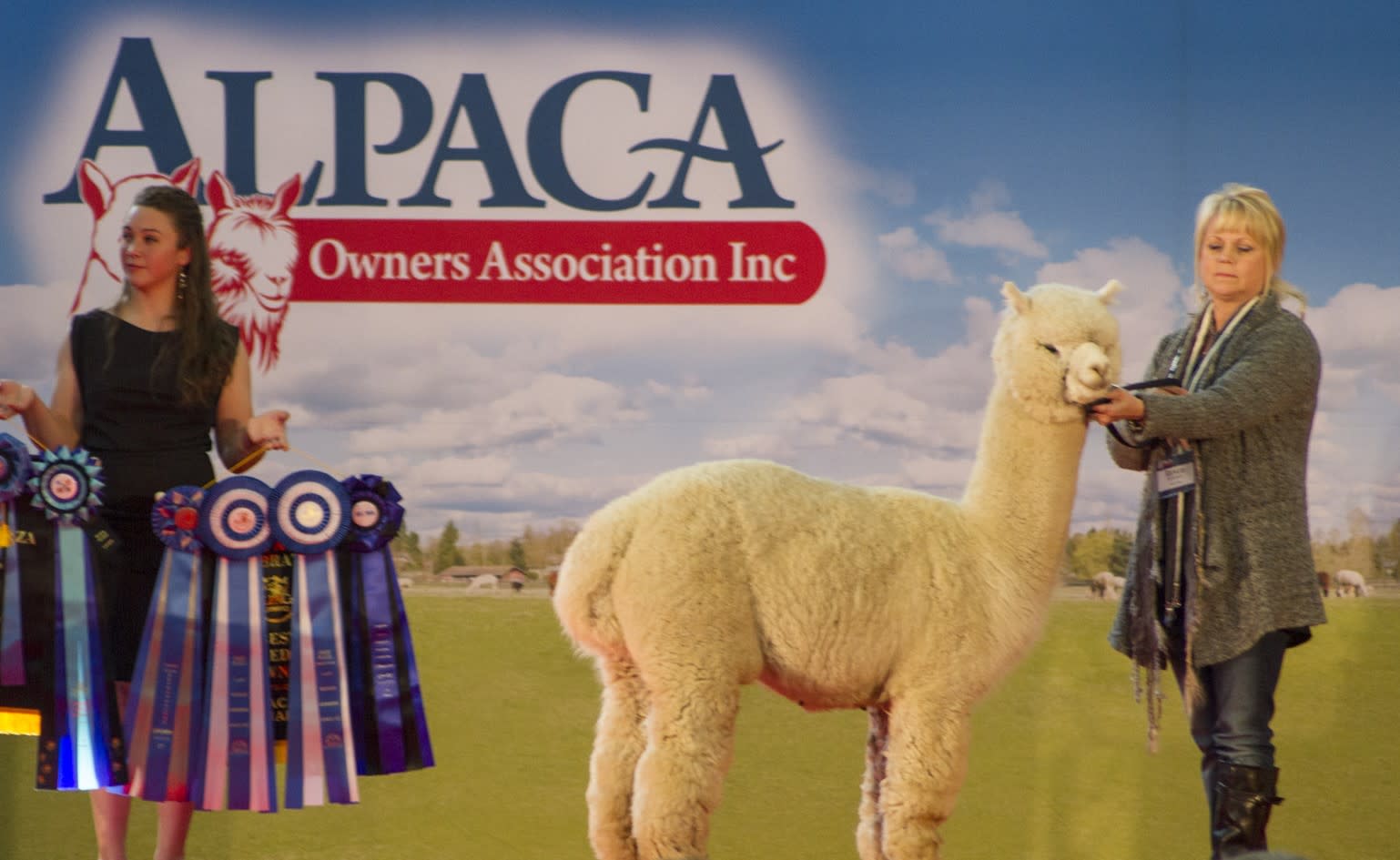 Varieties of Alpacas, including Suri and Huacaya (encourage your child to ask an alpaca owner how to pronounce this!), will be featured in the show ring competition.
I think I will be more interested in browsing through the dozens of vendors to inspect the softest of soft alpaca fashions. These would make great gifts!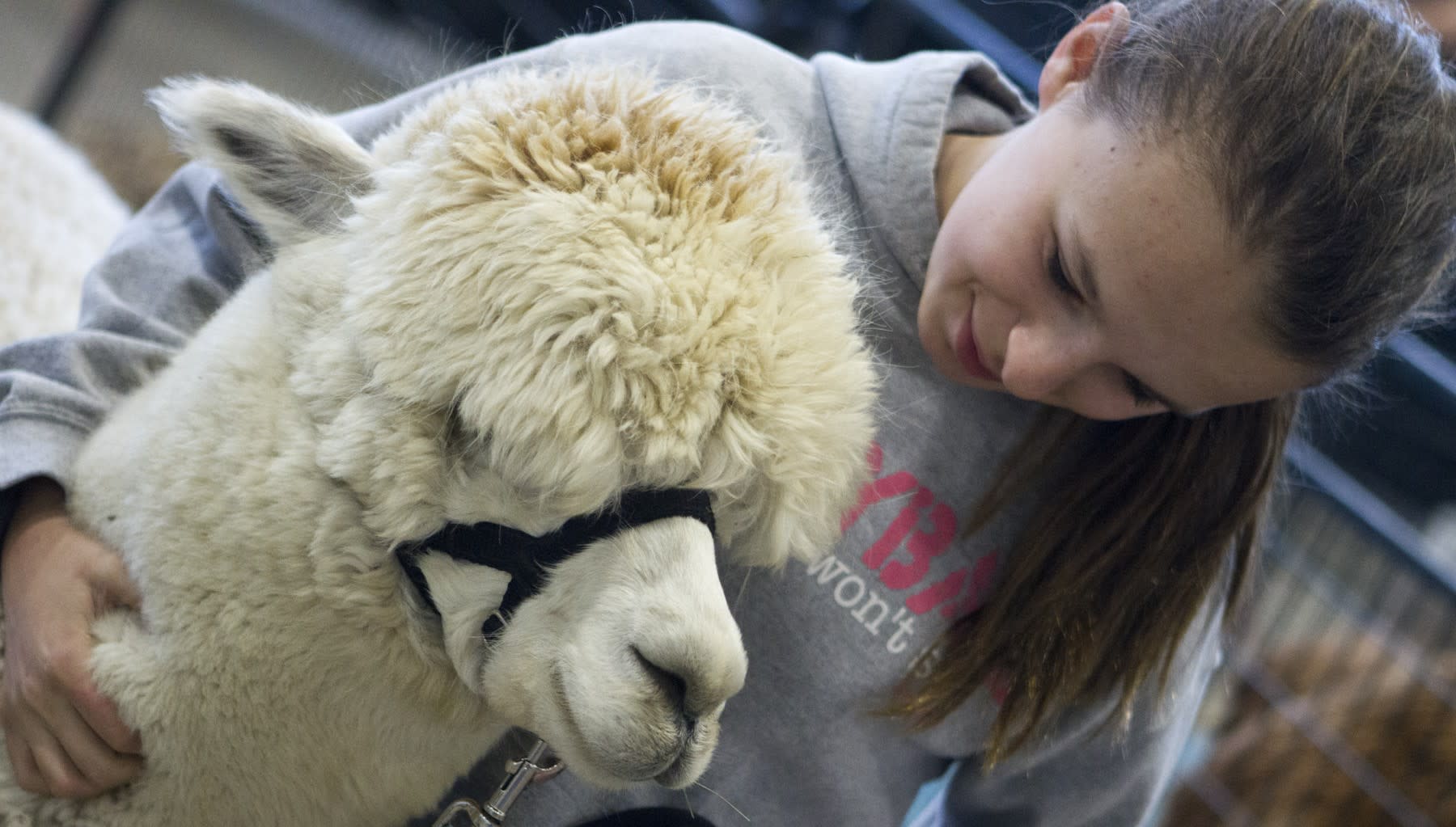 Here's more information that I learned about alpacas -- They do not have horns, hooves or claws. Alpacas are alert, intelligent, curious and social animals that seek companionship.
Alpacas are commonly pictured standing in the midst of mountains. These could be the Andes Mountains in Peru as the Incas who lived there elevated the alpaca to a central place in their society. The clothing they made from alpaca fleece was soft and warm. It is also hypoallergenic, so people with allergies to wool can easily wear it. 
Maybe the neatest thing that I will have to investigate for myself -- they communicate most commonly by humming. I may have to find a young friend to accompany me to the National Alpaca Show & Auction to check this out!
Friday, March 18 8:00 a.m. - 5:00 p.m.
On Friday, March 18, the AOA National Alpaca Auction begins at 4:30 p.m.
Saturday, March 19 8:00 a.m. - 5:00 p.m.
Sunday, March 20 8:00 a.m. - 3:00 p.m.
 <