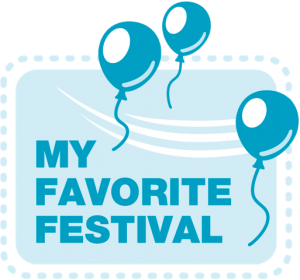 Six years ago, my husband and I spent ten days touring Greece, and the most memorable part about the experience was the food. Luckily, Fort Wayne residents can experience a taste of Greece at the annual Greek Fest at Headwaters Park. Taking place June 21 through 24, the 32nd Annual Greek Fest will feature a variety Greek cuisine, from the well-known Gyro to lesser-known dishes like Tiropita and Loukaniko. Nikos Nakos, a volunteer for the event, is excited to announce an addition to this year's event. "We will feature a lamb spit, a traditional Greek way of preparing an entire lamb," he says. When I visited Greece 5 years ago, scoring a fresh slice of lamb from the spit was hands-down one of my favorite food experiences.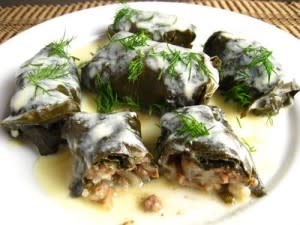 Never had Greek food? You are missing out! Traditional dishes are rich and full of history. One of my favorites, Dolmades, consist of seasoned ground beef and rice, wrapped in handpicked tender grape leaves, topped with lemon and parsley sauce. All at once tangy and comforting, this dish presents a complex combination of Greek seasonings and textures. If you like dessert, you will love the offerings at Greek Fest. Perhaps the most popular, Bakalava, consists of layer upon layer of filo crust, chopped walnuts, butter and honeyed syrup. Kataifi, another popular dessert, contains filo, butter, chopped walnuts, cinnamon, cloves and honey syrup. The full menu includes roasted leg of lamb with rice pilaf, chicken souvlaki, pastichio, mousaka, Greek salad, and Greek pizza. Hot dogs will be available for the kids. There will also be a smattering of Greek spirits to enjoy, including beer and wine. Greek entertainment, dancing live music and vendors are other highlights of the four-day festival. So, plan a date night or family outing, get out to Headwaters Park, and enjoy the full offerings of Greek Fest. For more information, visit
www.fortwaynegreekfestival.org
.