I love old cars. My dad used to have a 1957 Chevy in honor of the year he and Mom married. He's gone now and so is the car. I don't own an old vehicle, but I admire owners who take the time, effort and money to put into old cars to make them last through another generation. I know of a Model A owner who swears his Model A which he restored is more reliable than most cars on the street today! Some old car owners own their vehicles for sentiment, others for economy. (Hey, a car that can't go above 35 mph surely gets better mileage than one that goes 70 mph because of the owner's lead foot!).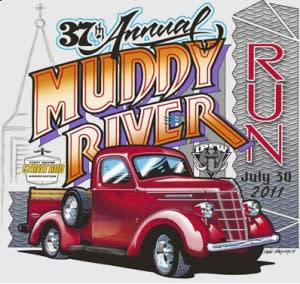 If you like old cars, you'll want to attend the Muddy River Run at IPFW Campus on Friday, July 27 & Saturday, July 28, 2012. Not only is this a great way to spend a Saturday, but you can introduce your kids to classic cars at no cost! The Friday Night
c
ruise-In runs from 7:00 PM to 10:00 PM and is free to everyone. There will be music and games. This section of the Muddy River Run is hosted by the Kingston Care Center of Fort Wayne. Upon returning on Saturday, adults pay $5.00 per ticket, but kids 12 and under are still free. Everyone will see classics such as street rods, muscle cars, and cars from the infamous 1950s. There will be car judging, kids' games, and a 1-hour cruise around the Indiana Purdue Fort Wayne campus starting at 1:00 p.m. All proceeds from the Muddy River Run benefit the Turnstone Center for the Disabled and the IPFW Scholarship Endowment for the Disabled. For more information call 260.637.8370 or go to the Muddy River Run
website
. The Muddy River Run is organized by the Fort Wayne Street Rod Association.