I used to have a hard time resisting the pretty flowers and vegetable starts grocery stores and hardware stores display this time of year. But now I know better. Quality is extremely important when it comes to plants, along with a large assortment. Choosing colors is half the fun! So, on Mother's Day weekend each year, I line the back of my SUV with blankets and head out to the McMillen Ice Rink for the Mother's Day Plant Sale.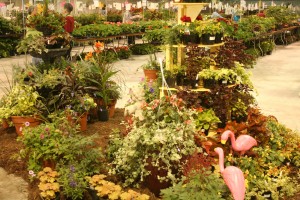 The experts who provide the plants are the same gardeners who landscape Fort Wayne parks, the Fort Wayne Children's Zoo and the Botanical Conservatory downtown. I buy my herbs, tomato plants, vegetable starts, hanging flower baskets, my annuals and my perennials there. I even picked up a few house plants last year. There are over 600 different plants to choose from! And there's always someone nearby, ready to answer my questions, and to load my car when I'm finished.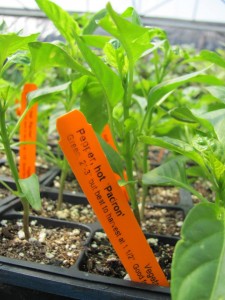 I'm really looking forward to the "Do It Yourself" presentations on Saturday, 10 am – 4 pm. This year butterfly gardening will be covered. And I'm going to listen in on the shade gardening presentation before I shop so I can figure out what to do with the shadowy corner of my backyard. I can learn how to make compost and why it's so important, and how to grow herbs to use in my cooking. The Mother's Day Plant Sale is 4 – 7 pm on Friday, 10 am – 5 pm on Saturday and noon – 4 on Sunday. If you're a planner, like me, you might want to take a look at the complete plant list at www.botanicalconservatory.org.