As the weather warms up and the flowers begin to bloom, we also celebrate our moms (or the mother figures in our lives) in the month of May! Here are some great activities and events in Fort Wayne, Indiana to celebrate mom on her special day.

Mother's Day Brunch at the Zoo
May 7 & 8
Come celebrate Mother's Day by having a fantastic brunch at the Fort Wayne Children's Zoo! On May 7th and 8th, the Fort Wayne Children's Soo will be hosting continuous brunch from 10am to 12:30pm. This year it will be presented by Vera Bradley!
Mothers and families can enjoy: Assorted Danishes, Assorted Breads, French Toast with Berries, Biscuits & Gravy, Fresh Fruit, Crudites, Scrambled Eggs, Roasted Potatoes with Veggies, Sausage, Bacon, Carved Ham, Coffee, OJ, and Apple Juice. Along with all this food, families can also appreciate strolling through the zoo alongside mom on her special day. 
Location: Parkview Physicians Group Pavilions in the African Journey
Tickets: Adult - $19.99  Child - $9.99
Babies one and under eat free
For more information click here!
Mother's Day weekend Downtown
May 6 & 7
Mother's day weekend downtown is nothing to pass up. During the day on May 6th and 7th, families can come down and enjoy many fun activities! From shopping to Disney Princesses (yes, I said princesses) one can enjoy a fun-filled day with their mother!
Friday, May 6th — Mothers can enjoy live music from Alyssa Enright at The Porch Off Calhoun from 11:30am-1:30pm. And if that was not enough music for mom, the OG Band is playing at The Landing from 6:00-8:00pm.
Saturday, May 7th — Families can enjoy special princess pop-ups all around downtown from 12:00-1:00pm! These princesses include: Belle at the Allen County Public Library Plaza, Cinderella at The Landing, and Rapunzel at the PNC Plaza. Additionally, live music will be playing at the PNC Plaza and The Landing.  
With all the celebrating of mothers, one can also enjoy shopping at local boutiques and dining at local restaurants. With each purchase at a participating shop or restaurant, guests will receive a contest ticket to participate in the Shop, Spin, Win giveaway! Bring your ticket to Visit Fort Wayne to spin the wheel and win a fun prize or gift card.
While downtown, mothers can also experience the second annual Fort Wayne in Bloom spring window contest! Moms can enjoy a lovely walk downtown while appreciating all the brightly-colored window displays. 
For more detailed information on these fun days, click here!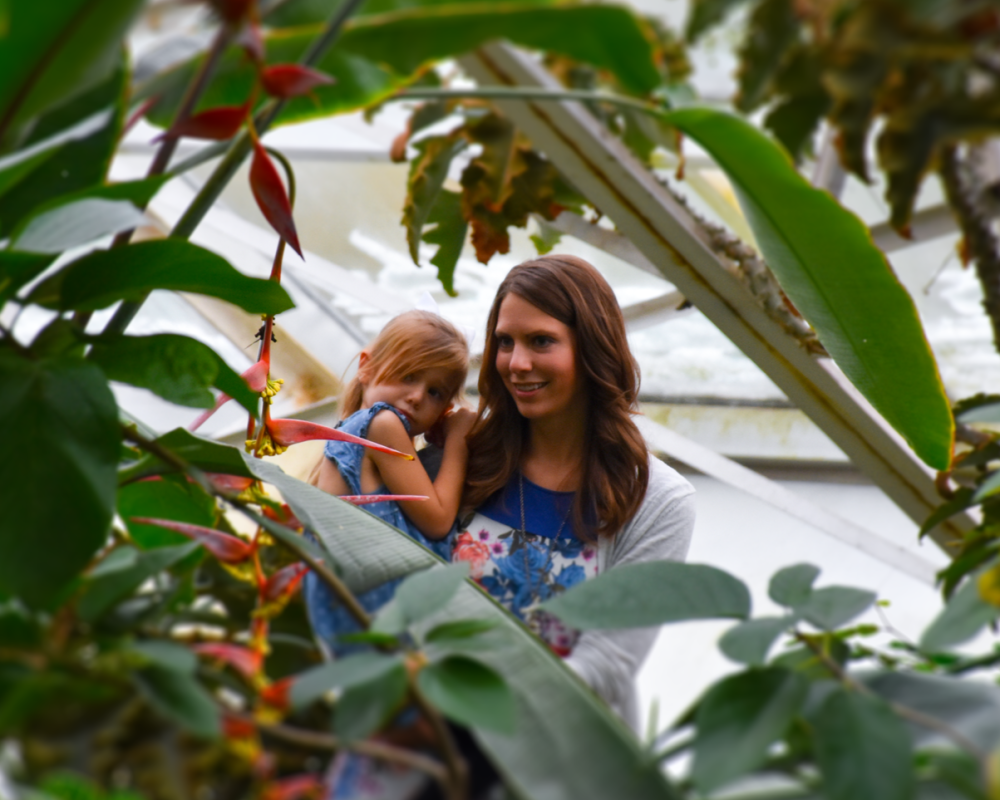 Mother's Day at the Botanical Conservatory
May 7 & 8
If you know your mother loves flowers, then head to the Botanical Conservatory. On May 7th and 8th mothers and their families can enjoy a special day filled with bright colors and wonderful smells while mom shops the Mother's Day Plant Sale. In addition to this, mothers get in FREE on Mother's Day weekend and can be a part of a plant giveaway! 
Thelma and Louise at the Cinema Center
May 7
Hit the road with Thelma and Louise! The Cinema Center invites you and mom to a special Mother's Day screening event on May 7th. Enjoy a bubbly BABE mimosa as you take in this classic film!
Mother's Day at the Embassy
May 8
No reservations needed for this FREE event at the Embassy Theatre! From 11:00am to 2:00pm, snap a photo with mom at the Selfie Station, enjoy crafts for the whole family, and sip on mimosas available for purchase. Cletus Goens will also treat guests to music on the Grand Page pipe organ throughout the event! 
Additional Activities on Mother's Day 
Mother's Day Yoga
Moms deserve time to relax, so why not surprise them with a relaxing yoga session? Yoga Six knows this and is giving mothers a chance to relax this Mothers Day. Saturday, May 7th, Yoga Six is hosting a Mommy and Me Yoga session at 11:00-11:45am. Additionally, on Mother's day, all moms have a chance to enjoy a free yoga session in the afternoon!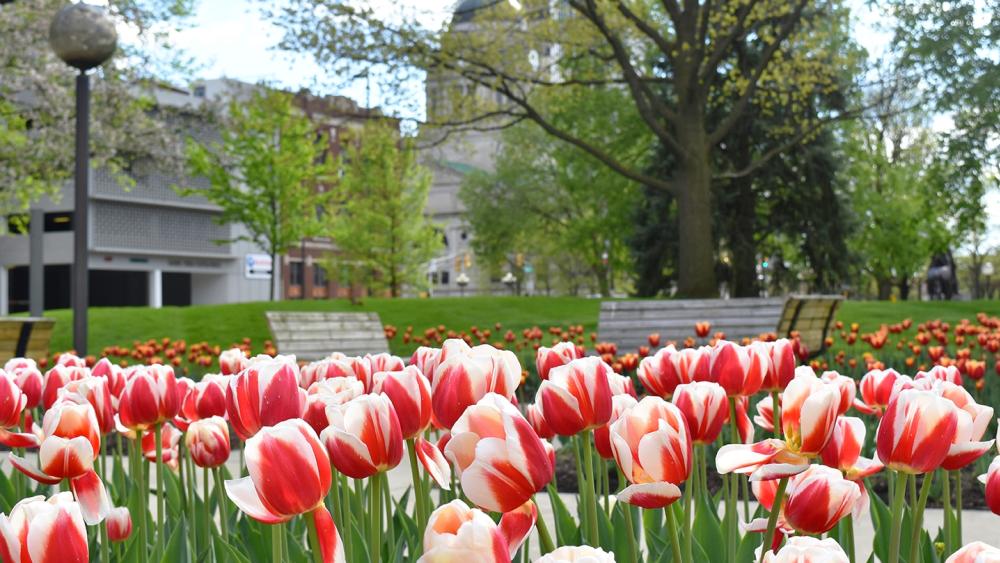 Mother's Day Walk
Another great way to spend time with mom is taking her on a lovely spring walk. This time of year is perfect to catch up with your mom and enjoy all the blooming flowers. Take a stroll through Foster Park, Lakeside Park, West Swinney Park, and many more! To find parks, trails, and other great outdoor activities to do with mom check out the Fort Wayne Outdoor Pass!
Mother's Day Sweet Treats
Everyone has a sweet tooth, so why not spoil your mom. Stop by DeBrand Fine Chocolate, swing by Cookie Cottage, or browse the options at Kilwins to see what perfect treat you can find for mom. Click here to find all the best stops this Mother's Day.