Chocolate. Vanilla. Strawberry. A sprinkle rim and cherry on top. There's nothing better than a classic milkshake for a sweet treat or mid-day snack break after exploring Fort Wayne.
From classic diner shakes to over the top milkshakes, sink your straw or better yet, a reusable straw into the best milkshakes in Fort Wayne, Indiana.
The Best Milkshakes in Fort Wayne, Indiana
1. Just Cream Ice Cream Boutique - Over The Top Fun
Decked out in a variety of different concoctions, Just Cream Ice Cream Boutique is known for its Extreme Shakes. Think milkshakes with rims covered in sprinkles topped with treats like Rice Krispie treats or cotton candy, and overloaded with other sweet candies and toppings.
2. The Stand - The Perfect Pair
Looking for a classic coney and ice cream? Don't miss your chance for a stop at The Stand. From seasonal favorites to frappes and Wipeouts, The Stand's funky mix of flavors is the sweetest combination.
Open Seasonally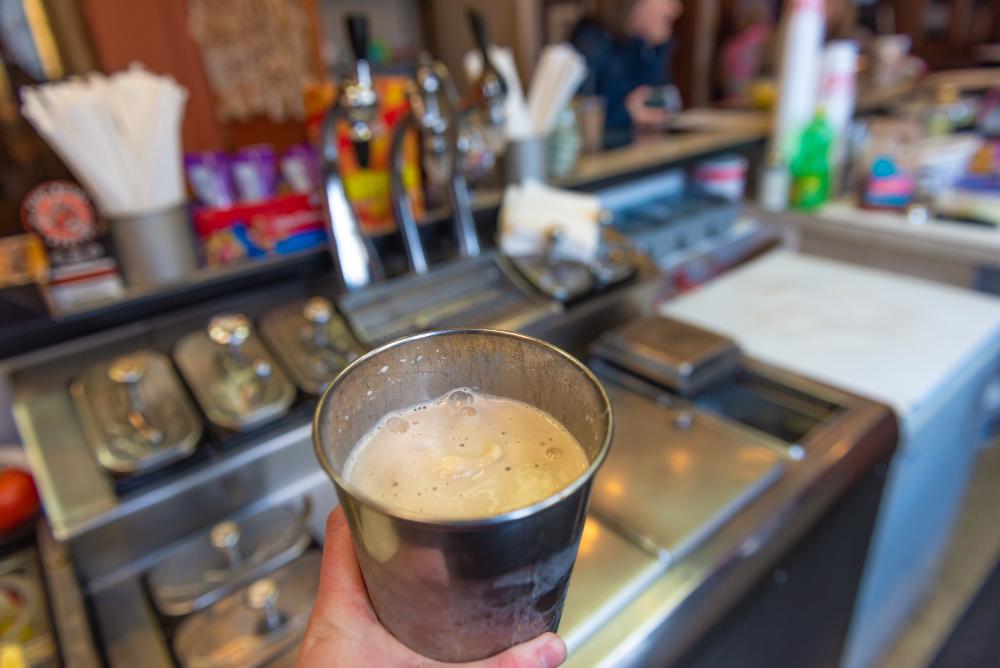 3. Lincoln Tower Soda Fountain - Decadent
For a step back in time, make your way to the Lincoln Tower Soda Fountain, 116 E Berry St # 101 - located in the lobby of the Lincoln Tower. After your first sip of their smooth milkshakes, you'll be hooked on these milkshakes. The atmosphere at the Soda Fountain feels like you're on the set of Cheers, "where everyone knows your name." Or rather, will know your name! 
From their 1930s original fountain, to the cute high-top tables off to the side, this step back in time is the perfect place for an afternoon milkshake.
4. Zesto - Summer Time Favorite
Zesto is a weekly stop for me, come summertime. Whether it's a classic cone, a razzle, or blackberry shake, Zesto churns out some of my favorite ice creams. Offering a variety of shake flavors, everyone in the family will love their ice cream treat from Zesto.
Open Seasonally
5. Don Hall's - Classic
Order a classic hamburger and milkshake at one of Fort Wayne's favorite old fashioned diners. The Hall's Original Drive-In and Hollywood Drive-In make no fuss over their milkshakes. If you're looking for a simple vanilla or chocolate shake, then this is the place for you.
6. Dairy Sweet - Grabill, Indiana
After your tour of a classic Amish community, the Dairy Sweet is the perfect afternoon pit stop. Enjoy classic treats and, of course, MILKSHAKES!
Open Seasonally
Let the quest for the best milkshake begin - tell us your favorite!