Looking to explore the jungle but don't want to leave Fort Wayne? Check out the newest exhibit at the Botanical Conservatory!
Mighty Jungle Adventure: January 12-April 7, 2013 You are lost deep in the heart of the jungle. What will you eat? What will you drink? How will you survive?
In the midst of a beautiful garden of flowers and lush tropical plants, parents will enjoy watching their preschoolers and other children explore the Conservatory's jungle treehouse and playground structures for a morning or afternoon of pretend play.
Little ones can "fish," find water, locate "fruit" and build a rustic shelter of branches and leaves in our tame version of Jungle Survivor. Stop in at the Bagel Station for a snack and drink while you're here!
Exhibit sponsored by the Edward C. and Mary McCrea Wilson Foundation.
Jungle Adventure Day: Saturday, February 9, 10:00 a.m.-3:00 p.m.
Heed the call of the jungle and come to the Conservatory for an adventure! Play in the jungle tree house and visit with a blue parrot. Bring your tribe and make matching necklaces. Oh, no! Those mischievous monkeys came through camp and stole all of our fruit which made the frogs hoppin' mad and are now hiding from everyone. We'll need your help to find more fruit and get the frogs back to camp. There will be popcorn and punch for you to enjoy, too. Come and join us in the jungle. It'll be an adventure! Regular Conservatory admission fees apply. No reservations required.
Sponsored by 101.7 WLDE and WAJI Majic 95.1 FM.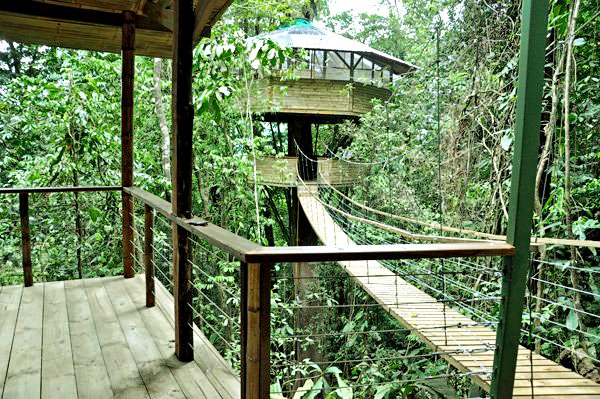 Foellinger-Freimann Botanical Conservatory 1100 South Calhoun Street, Fort Wayne, IN  46802 ~ (260) 427-6440 Hours: Tuesday - Saturday 10 am - 5 pm, Thursday 10 am - 8 pm, Sunday Noon - 4 pm Closed: Mondays, New Years Day, Christmas Day Admission: Adults $5,  Children (ages 3-17) $3,  Age 2 and Under FREE!