Baby, it's cold outside...and it's finally time for the holiday season! Fort Wayne doesn't disappoint with its flurry of December concerts, and as one of the principal vocal artists at Heartland Sings, I'm often in the audience (when I'm not on stage myself!).
Here are some of the holiday goodies I'm most looking forward to this December.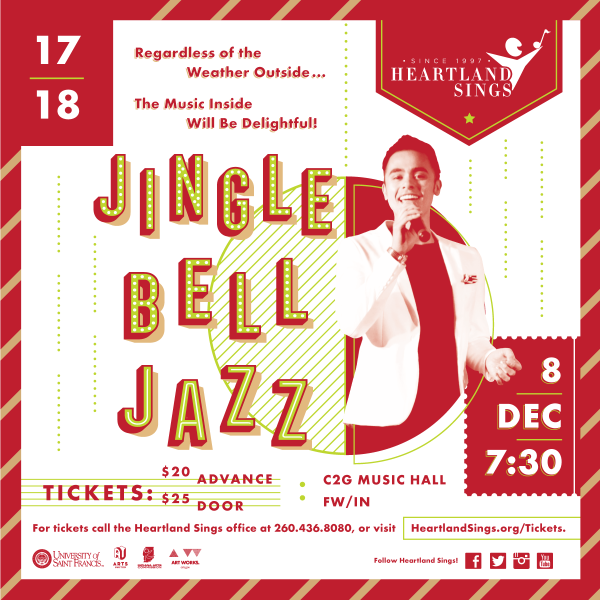 Jingle Bell Jazz
Friday, December 8, 2017, 7:30pm
C2G Music Hall, 323 W Baker St, Fort Wayne, IN 46802
This fun night of jazz and pop Christmas tunes features the five principal vocal artists of Heartland Sings, including yours truly!
I'm particularly excited to debut two of my new compositions at this concert: The Four Months of Christmas and Wintertime Blues. The cash bar and festive vibe filled the hall last year, so be sure to get your tickets ASAP!
Spirit of Christmas
Friday, December 15, 2017, 7:00pm, Saturday, December 16, 2017, 2:00pm, & Sunday, December 17, 2017, 2:00pm
Allen County Courthouse 715 S Calhoun St., Fort Wayne, IN 46802
Our annual choral Christmas concert at the Allen County Courthouse capitalizes on one of the most stunning and sonorous spaces in Fort Wayne. Enjoy a combination of haunting and heartwarming holiday songs to chase the cold away. We've added a few new pieces this year, including contemporary composer Javier Busto's Night Songs.
Messiah by Candlelight
December 14 and 15, 2017, 7:30 pm - 9:30 pm
First Wayne Street United Methodist Church
One of Heartland Sings' principal, Ashlee Bickley, will be the alto soloist in this production of the holiday classic (go, Ashlee!). The evening candlelit glow promises to make Handel's most famous oratorio, featuring famous tunes like the Hallelujah chorus, even more memorable.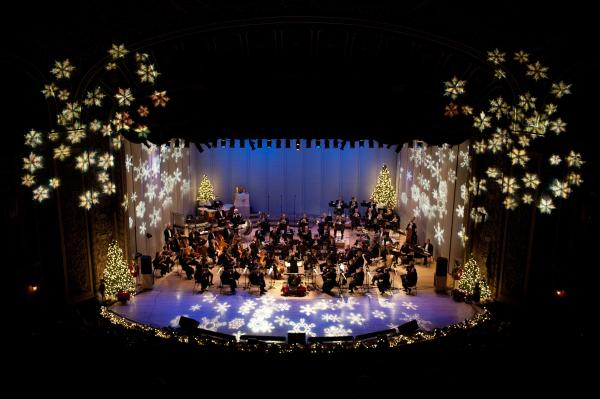 Holiday Pops
Friday, December 8 at 7:30 p.m.
Saturday, December 9 at 2:00 and 7:30 p.m.
Saturday, December 16 at 2:00 and 7:30 p.m.
Tenor Mike Eldred, of Broadway fame, will be joining the Philharmonic for its slew of Holiday Pops concerts. This popular series includes dancing, singing, multimedia effects, and, of course, the inimitable Fort Wayne Philharmonic.
Christmas Spectacular!
December 1, 2, 3, 8, 9, and 10 at 8:30 p.m.
212 Pearl Street Fort Wayne, IN 46802
Since this show comes from an organization that specializes in musical theatre, there's no doubt singing, dancing, and lots of laughs will ensue. With a cast of eleven sourced from the area, this show features "holiday favorites from several genres" and is family-friendly.