If you're looking for a special way to celebrate Valentine's Day without spending too much money, plan to attend an evening with Christian singers and songwriters Matt Maher and Audrey Assad. The concert will take place at Brookside Church on February 10 at 7:30 pm. Doors open 6:45 pm.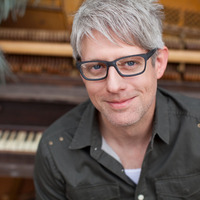 The event includes a dessert and chat session with Maher and Assad. Maher has served as musical worship leader at rallies in NYC and Sydney, Australia. He has traveled with Christian recording artists Michael W. Smith, Leeland, Phil Wickham, Jars of Clay, Third Day, Tenth Avenue North and Mercy Me. In 2011 he released his third album, The Love in Between (Essential Records). Audrey Assad is an American singer-songwriter and contemporary Christian music artist. Her debut album, The House You're Building, was released through Sparrow Records in July 2010. It was named Christian Album of 2010 on Amazon.com and Christian Breakthrough Album of the Year on iTunes. Assad has toured with Christian music artists Chris Tomlin, Tenth Avenue North and Jars of Clay.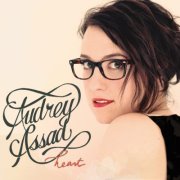 Tickets for the Valentine's Day event are available at Family Christian Store, 5509 Coldwater Road in Fort Wayne ($1 per ticket service fee added; cash or checks only; no group rates; 260-484-9027). Tickets may be ordered online at http://trinitycommunications.org/ or via phone Orders: 800-965-9324; a non-refundable service fee applies. General Seating: $12.00 Groups (10+) $15.00 Advance ($20 at door) Children ages 2 & under are free - no ticket required Brookside Church is located at 6102 Evard Road in Fort Wayne. Call the church at 260.485.9665 for more information.