Bill Nye put it best, "Science is the key to our future." While kids today might not still be watching Bill Nye with the same fervor of a few generations past, his statement rings true. And there is no better place to get kids interested in Science than Fort Wayne's own,
Science Central
. The new traveling exhibit is up and running and promises to be a great time.
Marvelous Molecules
explores the secret to life and invites visitors to take a closer look at the tiny molecules that make up all the different living things we see around us. Sure on the surface we can tell the difference between an elephant, a willow tree, and our next door neighbor, but at the core level, we are all made up of combinations of molecules. Visitors can learn all there is to know about these different atoms through hands-on activities, different stations, and computer interactives.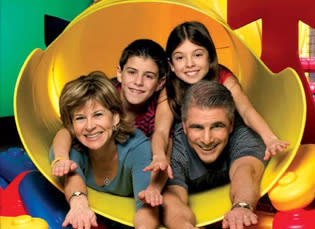 Of course, there is still much more to see at Science Central. Some definite must-sees include the high rail bike, the tidal pool, and Science on a Sphere. Test out your skills as a weatherman or try to see what it would be like on the moon with no gravity. No matter what your kids are into, there is something for everyone at Science Central. And, while you are downtown, hit up some of the favorite local restaurants, or pack your own lunch and have a picnic in Headwaters Park. Marvelous Molecules will be on display from now through January 4, 2015. There is no additional cost to see this exhibit. Make sure to check out their
website
for prices and hours.