Fort Wayne has the best in Broadway whether it is a singing ogre or Swedish pop from the 70's. Believe it or not, Fort Wayne is bringing some of the best Broadway shows to you and your family (without the need of plane tickets or booking a hotel room.) That's right, the world's favorite ogre named Shrek and some of the soothing sounds of Sweden via Mamma Mia! are taking the stage here in Fort Wayne. Beautiful venues like the Embassy Theater and the Arts United Center are giving us a chance to see some of the best of what New York City stage entertainment has to offer at some of Indiana's largest and historical theaters.
Mamma Mia! Embassy Theatre Monday, October 20, 2014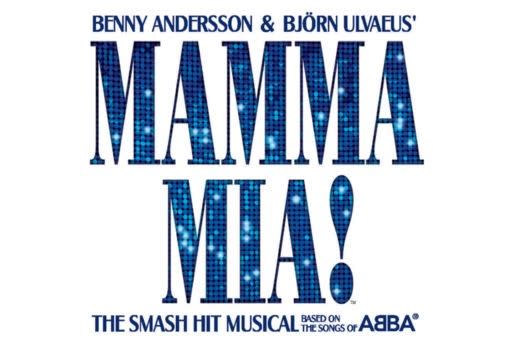 Mamma Mia! is a legendary and timeless musical that offers fun for all ages. Mamma Mia! is a show that covers romance, friendship, and laughter with music that includes many ABBA hits (especially if it happens to be on a Friday night and the lights are low... or if you're just looking for a place to go.) Mamma Mia! has it all as it has successfully conveyed its message through many different adaptations whether onstage or in film. Make sure you check out Mamma Mia! once it airs to see how well they took advantage of the fact that they weren't allowed only one set piece or location to tell the story. Also throw in the fact that you've got Pierce Brosnan and one of the best actresses of our time Meryl Streep to help tell this story that takes place on a Greek island. Come for the ABBA hits and stay for the wedding climax that you were hoping for.  
SHREK the Musical Arts United Center November 8-23, 2014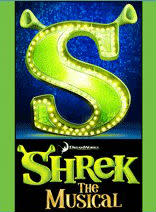 SHREK the Musical has just about everything that you'd expect and more when it comes to an ogre and his delightful group of pals (ranging from talking animals to humans.) Based on the Academy Award winning DreamWorks film, SHREK the Musical brings the characters you've seen on the silver screen to the stage in this spectacle that must be seen for all ages. The stage production of Shrek follows the story of a princess, a talking donkey with serious attitude, a string of familiar fairy tale faces/characters, a short tempered bad guy, and of course our unlikely hero of this story... an ogre named Shrek. Watch your favorite animated film in live action with brand new songs, an amazing set, and nothing but fun for anyone interested in what this irreverent comedy has in store for them or loved ones. With a long list of new songs added to the musical that may be hummed to oneself after the show is over, come see the princess be shocked when witnessing her prince charming/ogre for the first time, and then eventually turn into an ogre herself.  Stay for the heartwarming ending once the musical is ogre (or when the fairy tale puns cease.) An excellent activity to do with the family would be to watch it again on TV or internet for home before you go to make comparisons between the film and the play. Aside from the fact that they brought computer animation to life, check out how they used their imaginations to successfully tell a story with live action (and somehow keep the idea of talking animals believable on the stage.)   When it comes to bringing the experience of Broadway to Fort Wayne, the world is a stage and the plays could possibly inspire some unconventional song or dance breaks for some of your casual conversations in your immediate future (after witnessing these theatrical works of genius.)