Adding home decor is a great way to make your place your own. Why not stop by a few of Fort Wayne's best kept secret's for your next purchase?  Here are a few of my favorites.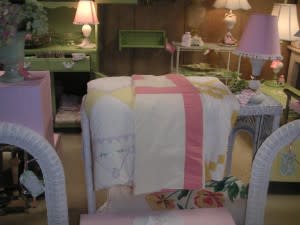 Rustic Hutch: Locally owned and operated since the 1970;s, Rustic Hutch has evolved with the trends and is an eclectic and upscale country store today,  with two locations serving the Fort Wayne community. The larger location on Coldwater Road in Pine Valley, offers a 13,000 square foot showroom that houses a wide array of traditional eclectic décor in various vignettes throughout the showroom. A garden and floral area gives the shop a cottage-style feel, and offers the opportunity to choose flowers and greenery for custom-designed floral arrangements. The second location,  in the Jefferson Pointe Shopping Center, offers a similar selection of products.
House of Furniture: Open since 2009 in downtown Fort Wayne, House of Furniture offers an ever-changing selection of unique home fashions.  If you're looking for that one-of-a kind item, be sure to check out their selection of new and restyled vintage furniture and home decor.
Nature's Corner Antique Mall: If you're looking for quality antiques and collectibles, you've come to the right place. With three floors stocked with quirky and unique memorabilia, they are sure to have something to interest you!
What are some of your favorite local shops to spruce up your home? Happy hunting!