I have a confession: I am not a runner. I always think becoming a runner would be great, and fantasize about the day that I complete my first half marathon without feeling like the life has been sucked out of me. However, it is still a fantasy at this point. I'm much more likely to be found taking my dog on long walks, dancing around during Zumba or cursing under my breath on the elliptical.

 

Even though I am just a wannabe runner at this point, I do like to get out and move! That is why I am thrilled with the amount of "fun runs" as they're called, that are coming to Fort Wayne this summer! 

What is a "fun run," you may ask? Well, a fun run is a 5k that is purely meant to be fun and enjoyable, while also getting your body moving. These runs (or walks if that's more your speed) are open to EVERYONE! You don't have to be an accomplished runner to register, and no matter what your exercise ability is you are encouraged to participate and have FUN! The pressure is off, as these are not timed – there are no winners, no placement medals, and everyone gets to celebrate at the end. These fun runs also usually include crazy fun outfits (think tutus), lots of music, color being thrown at you during the event and other wacky things to enjoy.

This year Fort Wayne will see a number of fun runs coming through for your party pleasure!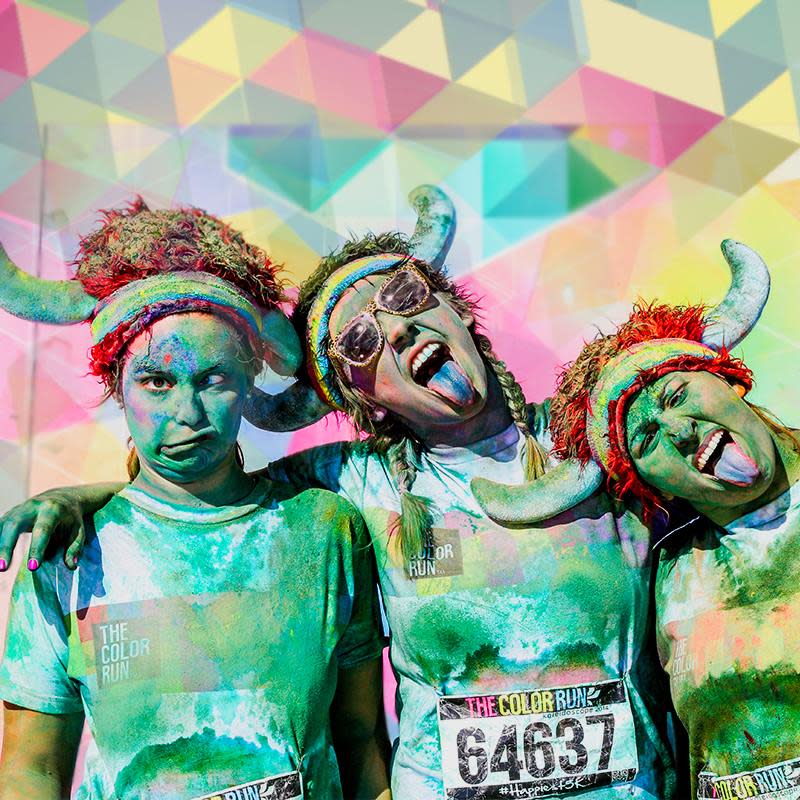 The Color Run
Saturday, May 23
Parkview Field - 1301 Ewing Street Fort Wayne, IN 46802
The Color Run Shine Tour is coming to Fort Wayne on May 23rd at 9 a.m.! Participants will start their 3.1 miles of the "Happiest 5k on the Planet" at Parkview Field in downtown Fort Wayne, and continue along the route being doused in color! The Shine Tour promises to be a brand new experience in The Color Run's history. According to The Color Run, the Shine Tour is designed to uplift and encourage runners to stand out from the crowd, sweat sparkles and continue to live their lives in a happy and healthy way. Get signed up for The Color Run on the Color Run website.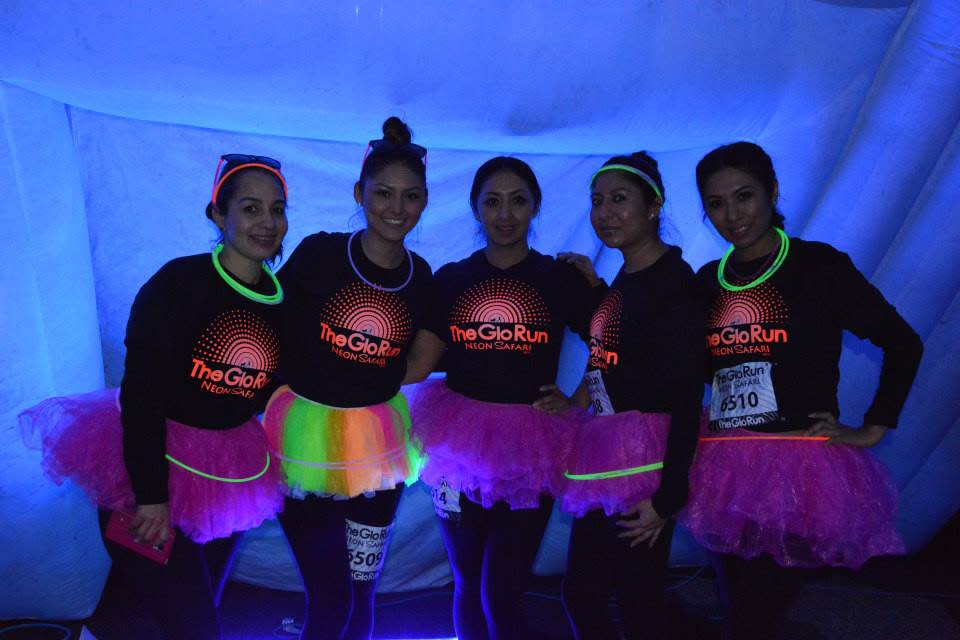 The Glo Run
Saturday, May 30
Allen County War Memorial Coliseum - 4000 Parnell Ave. Fort Wayne, IN 46805
Take your fun run to night time at The Glo Run. The Glo Run will take on the night on May 30th at the Allen County War Memorial Coliseum! This year's Glo Run theme is safari and promises to transport you to a 5k filled with lights, animals and fun! Throw on the complimentary Glo Gear and prepare to shine neon through the night while getting your fun run on! Register now for the Glo Run on their website.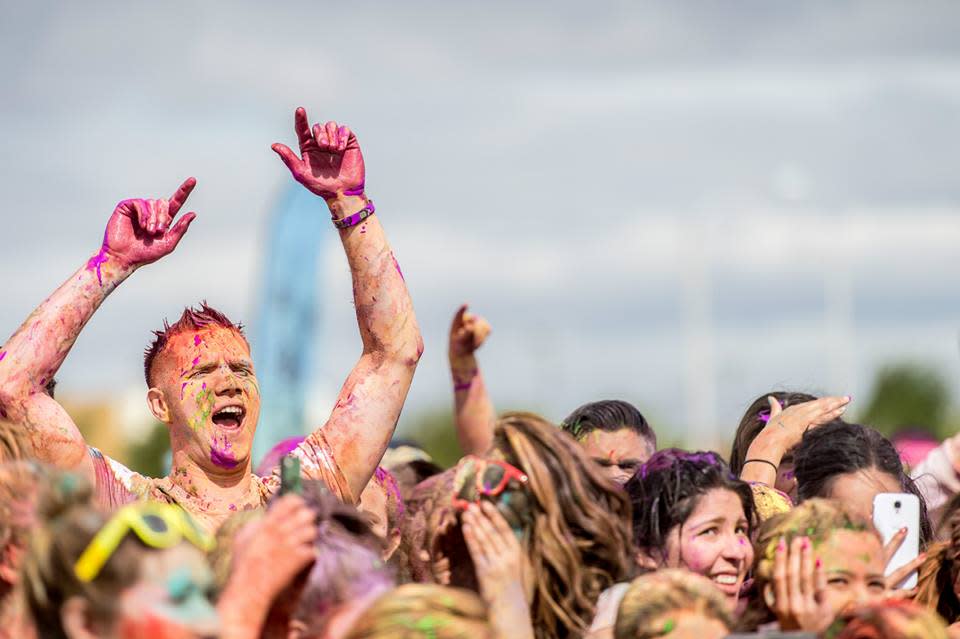 Color Me Rad
Saturday, August 22
Allen County War Memorial Coliseum - 4000 Parnell Ave. Fort Wayne, IN 46805
Prepare to be "Bigger Badder Radder" at the 2015 Color Me Rad 5k at the Allen County War Memorial Coliseum! On August 22nd, runners and walkers will experience all of the bright colors and fun that Color Me Rad is known for. Color Me Rad is loosely based off of the Hindu Festival of Color – Holi. This year won't disappoint as the 5k route will feature 8 color stations, as well as new color gels to further brighten your run! You can register for Color Me Rad on their website.
Insane Inflatable 5k
Saturday, August 8
Gillespie Golf Course - 5702 Engle Road Fort Wayne, IN 46804 
Does being covered in color not necessarily sound like your cup of tea? How about a little adventure instead! The 
Insane Inflatable 5k 
will make its first trip to Fort Wayne on August 22nd. This new kind of fun run will feature a course filled with some of the most insane inflatable obstacles you'll ever see! Register now at the Insane Inflatable 5k 
website
.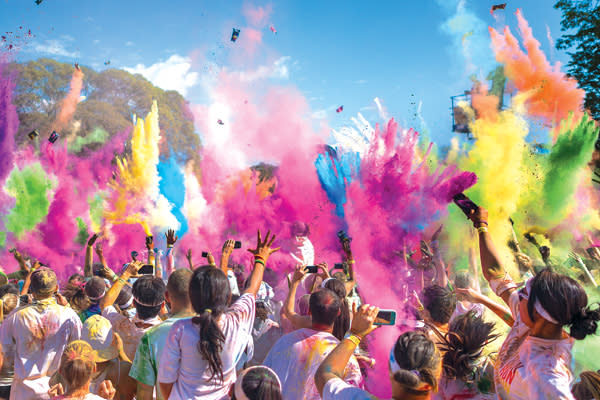 Color Vibe
TBA
The Color Vibe is all about being a colorful dance party! No date has been announced for the Fort Wayne Color Vibe...yet, but pre-registration is currently open! Sign up on the Color Vibe website and be the first to know when you can run colorfully with Color Vibe this summer! 
Ready to sign up and run for fun? Here are a few tips to make the most of your foray into fun runs!
Don't take it too seriously
Yes, it is awesome you're participating in a 5k! These fun runs are all about moving your body in a no–pressure, judgment free zone. Let loose, have fun and run or walk to your heart's desire! 
Dress Up
One of the most fun things about these fun runs are the outfits some people come up with! You'll see everything from people in tutus, to crazy colored socks and whacky hair ready to soak up the color and fun! Have fun with it. Sure, you can wear your normal gym garb, but if you have a little extra time to come up with an outfit with a little more flair, do it!
Get the kids involved
If you have younger kiddos, these are great chances to get them out and moving in a fun environment! I have a 3-year-old niece, and a 6-year-old nephew and both have participated in past fun runs and had a great time! These runs are open to all ages, and in some cases children under a certain age can participate for FREE! (The Insane Inflatable 5k does have a height restriction, but all ages are welcome!)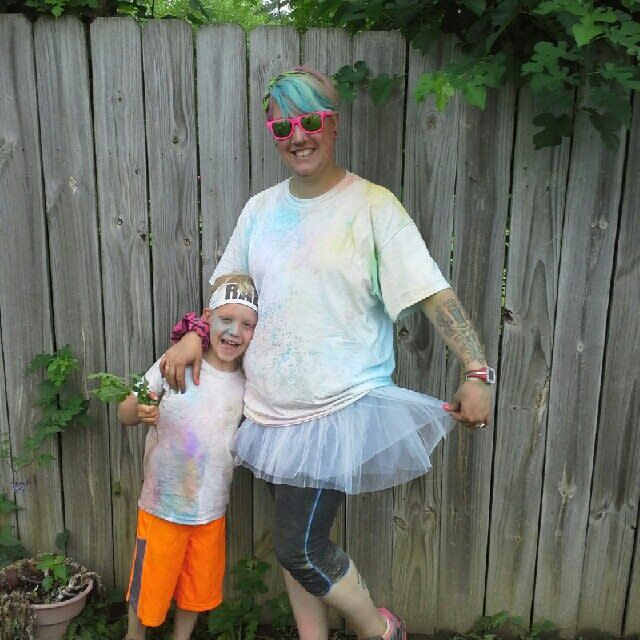 Most importantly – HAVE FUN!
These are FUN RUNS after all. Don't be afraid to get covered in color, have fun with the inflatables, dance along the race route and party at the end! These are meant to be celebrations of living your happiest, healthiest life and loving yourself! Let loose! Enjoy the free swag! Have fun with your friends and family! 
You've heard all about them - now all you have to do is choose which fun run sounds like the biggest celebration to you! I personally, am already registered to participate in Color me Rad with my sister in-law and some friends and can't wait to get covered in color!