I'll admit it, sometimes it's easy to get stuck in a date night rut and do the same things each time the idea of going out comes up.
I grow a little tired of the run of the mill Friday/Saturday night date. They seem to all turn out the same - dinner at a local restaurant, a movie out somewhere, maybe grabbing a late evening drink and then home. I'm not complaining about being taken out on a date (so keep them coming, husband of mine!), but occasionally it's nice to shake it up and switch date night to a day date!
A few weeks ago my husband and I were lucky enough to both have a weekday off together and decided to go out and explore Fort Wayne day date style!

Day Date Ideas in Fort Wayne, Indiana
Firefly Coffee House
We started off by grabbing coffee at one of my favorite local places, Firefly Coffee House. I've been going to Firefly since I was in high school. I love the coziness inside with plenty of tables, and cozy couches to relax and sip on a cup of joe! They also have a nice deck that has some tables and chairs that make it perfect when the weather is nice. Although I do love their coffee, I would highly recommend a Firefly Smoothie on a warm day - it hits the spot!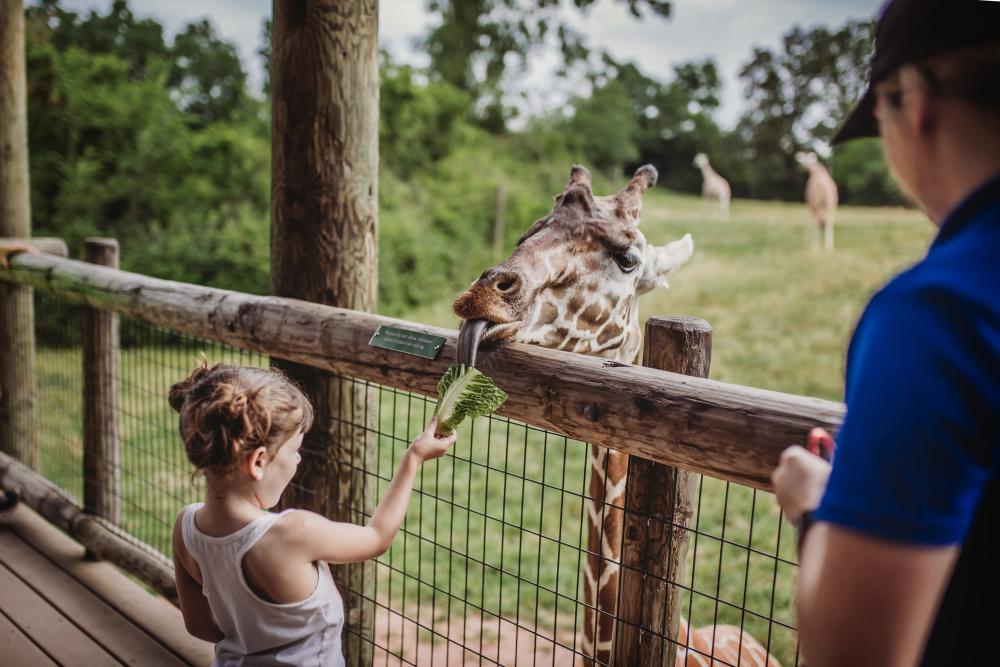 Fort Wayne Children's Zoo
Our next stop was the Fort Wayne Children's Zoo. I know you may be thinking "a CHILDREN'S zoo for a date?!", and my answer is YES! Don't let the name fool you, the zoo is fun whether you have little ones or want to do something fun with your friends - no matter what your age!
We decided to kick off our zoo trip with a trip to the African Journey. The African portion of the zoo has always been one of my favorites. I remember being little and going to the zoo with my mom and wanting to head straight for Africa so we could ride the "Zebra Cars" (RIP). The way the African Journey is set up is a big loop, so you aren't going to miss any animals along the way! We were able to see Zebra's, Hyena's, a Honey Badger, Wildebeast and of course, lions!
After we exited Africa we decided to just pick one more area to explore for the day (another promise of a return zoo date?) and settled on the Australian Adventure. We took a break once we came in the Australian Adventure, grabbed slushies and sat down to enjoy the beautiful weather in the new seating area! One of my favorite parts of Australia is getting to walk through the kangaroos. During our visit most of these cute animals were snoozing on their afternoon nap, but other times I have seen them hopping along checking out the people that have come to visit them.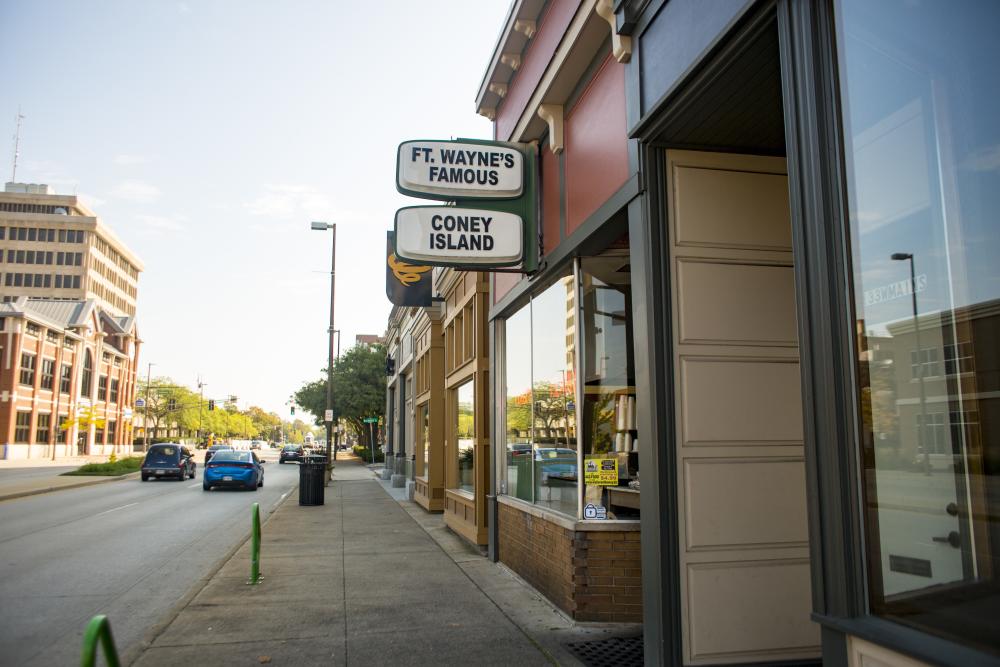 Fort Wayne's Famous Coney Island
After a great morning at the zoo we were ready for lunch, and decided on one of our favorite local spots, Fort Wayne's Famous Coney Island in downtown Fort Wayne. If you've never been to Coney Island it is an experience every local and visitor MUST have!
I'm a big Coney Island fan and have been going to get delicious hot dogs and bottled Coke for as long as I can remember! We went through the back alley entrance (because it's much more fun to enter where it feels like you're being secretive) and found a table and ordered our food - easy as that!
Both my husband and I got coney dogs and a bowl of chili along with their famous bottled Cokes and we were in heaven. And, although Coney Island is famous for their coney dogs, you really can't go wrong with ordering anything off of their small, but delicious menu.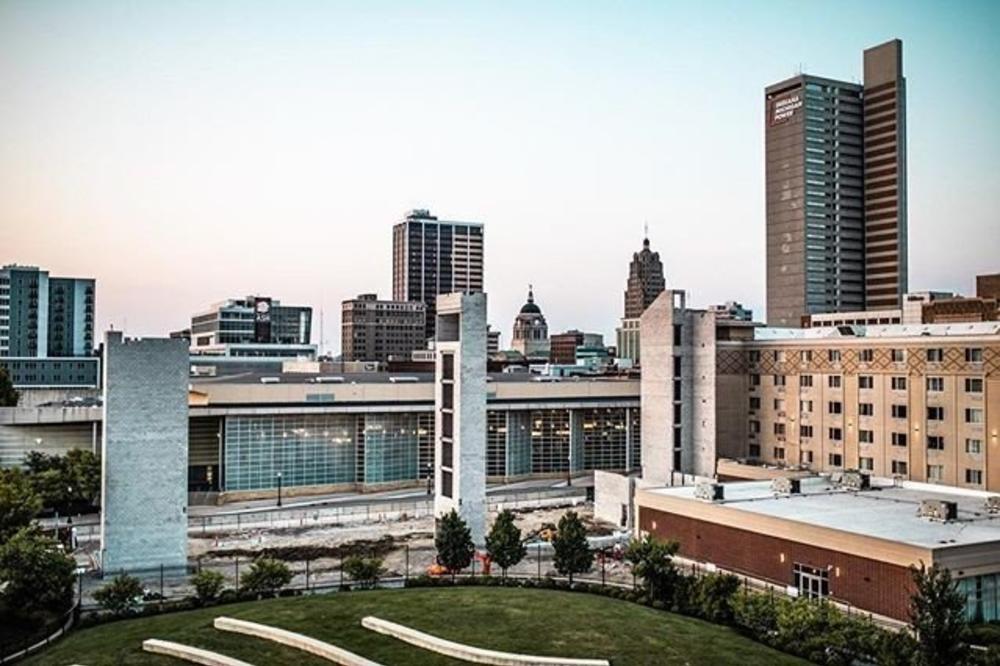 @Jasminebejar
Downtown Fort Wayne Exploration
Post stuffing our faces with coney dogs, we decided to walk around downtown for a little bit. Taking in downtown is one of my favorite things to do. I love checking out some of the historic architecture and our beautiful parks to pass the time outside.
If you want to do more than just take a walk, check out other great downtown places like the Fort Wayne Museum of Art, the Botanical Conservatory, Science Central (also not just for kids!) and more!

Zesto
Soon we were craving a sweet treat and headed off to Zesto Ice Cream. Zesto is another Fort Wayne staple that you MUST try! I had to get my tried and true favorite, a chocolate vanilla twist cone. There's really nothing better than sitting outside on a nice, summer day eating your Zesto twist cone - I promise you!
Our day date stopped there and we finished our day with walking our dog and binging on Ugly Betty on Netflix, but if you want to keep the date going, I think the perfect ending would be dinner and drinks at The Deck!
Want even more date ideas (day or night)? Checking our trip ideas page!  
This post was originally published in August 2014 and has been updated.