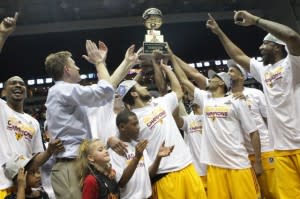 Basketball and Indiana go hand-in-hand. To try and experience Fort Wayne without taking in a basketball game would be a tragedy, and the best place to experience an entire evening of entertainment is at a Mad Ants game.
The Fort Wayne Mad Ants
are an NBA D-League team whose games provide all the fun of a big-city NBA game. Even if you don't love basketball, you'll love attending a Mad Ants game for its sheer entertainment value. "Basketball is not the only thing we take pride in," said Mad Ants Vice President of Operations, Heidi Busch. "We do everything we can to make the entire night an experience. From the moment you walk in, to the moment you leave, you will be entertained." The Mad Ants hire national and local acts to perform at halftime, and every break in action will have something going on, whether it's from the team mascot, The Mad Ant, or the Mad Ants dance team, there's never a ho-hum moment. This season offers some especially exciting entertainment, as the Mad Ants are welcoming mascots and dunk teams from their NBA parent teams, the Indiana Pacers and the Chicago Bulls. Fans of America's Got Talent will be thrilled to check out national acts like Rubberboy, Duo Design, and K9 Crew Frisbee Dogs. And don't think that Mad Ants games are just for men and boys. December 7 is Princess Night at the Mad Ants game, where fans are encouraged to dress as their favorite princess or prince and can experience a halftime performance including a Disney Frozen medley. March 1 is Ladies Night, where women will have the opportunity to win prizes from Fort Wayne's own Vera Bradley.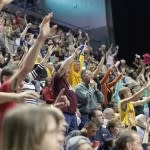 The Mad Ants will kick off their season on November 15 at the Memorial Coliseum, and they'll have plenty to prove in the 2014-2015 season. The Mad Ants defeated the Santa Cruz Warriors to win the 2014 NBA Development League Championship for the first time in team history. With NBA-caliber players on the court, sports fans are sure to love the athleticism at a Mad Ants game. "(It's) a chance to see great basketball that includes NBA players right here in Fort Wayne, a high level of entertainment for all members of the family, and it's affordable!" Busch said. Tickets start at just $6 and can be purchased in advance
here
. Scheduled promotional nights this season at Mad Ants games: November 28 – Opposites Night December 7 – Princess Night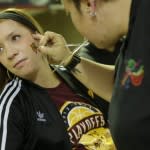 December 19 – Indiana Pacers Night January 3 – Tropical Vacation Night January 29 – The Mad Ant Mascot Birthday Party February 6 – Faith and Family Night February 22 – Pro Wrestling Night March 1 – Ladies Night March 14 – Star Wars Night