Summer may be winding down, but there's still plenty of time to have some fun in the sun in Fort Wayne, Indiana.
And, it doesn't have to break the bank. Here are some don't-miss events — affordable or free — going on now through the end of September.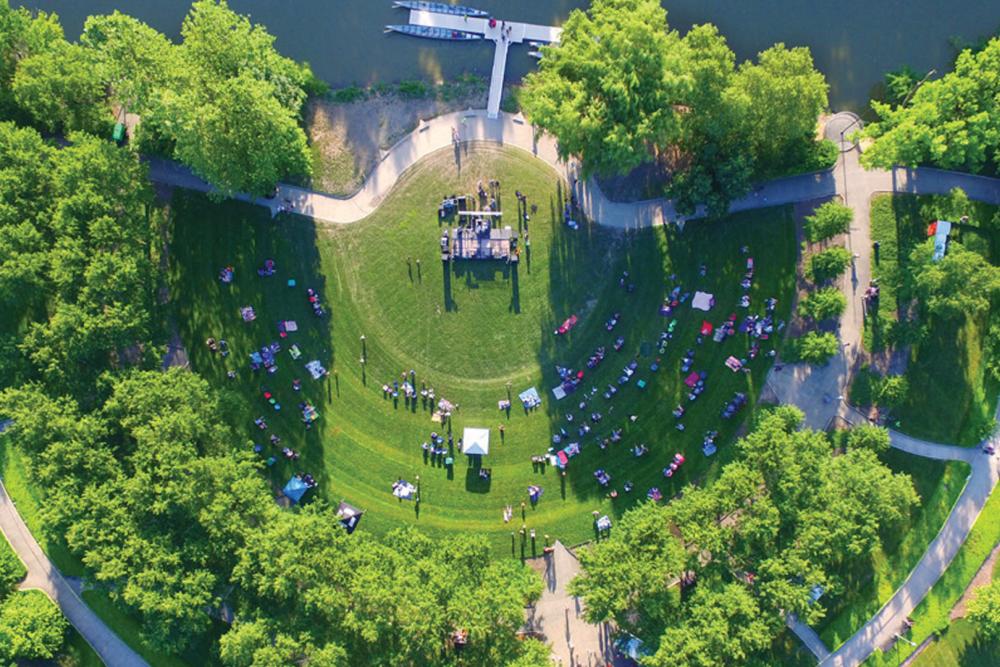 Late Summer in Fort Wayne, Indiana
Grand Opening of Promenade Park
Friday, Aug. 9 — Free
202 W. Superior St.
I would be remiss not to start with the opening of Promenade Park along Fort Wayne's Riverfront. A perfect place to kick back, enjoy the scenery, let the kids explore the new playground, listen to live music, grab a bite to eat or take to the rivers in a boat, canoe, paddleboard or kayak. If you don't have the equipment, rent your watercraft at nearby Fort Wayne Outfitters or Earth Adventures Unlimited.
Take your choice of six unique boat tours, including the 1840s (replica) canal boat, Sweet Breeze; Captain Black pontoon rides; Riverfront Fort Wayne historical boat tours; Rum Runner party barges, airboats or Kraken Cycle Boats. Several of the boat tours will continue into September and even October, weather permitting.
Bike, walk or rollerblade the 25-mile Rivergreenway Trail that will take you from Fort Wayne to New Haven. Bike rentals are available at the park.

5th Annual Dragonboat Races
Saturday, Aug. 17 — Free
Promenade Park
Originating in China, Dragon Boat races involve teams of 21 paddlers racing 300 meters down the river while a drummer beats out the frenzied pace.
There will be free children's activities and the event is held, rain or shine.

Fiesta Fort Wayne
Saturday, Aug. 17, 11 a.m.-11:30 p.m.
$5 admittance before 6 p.m.; $10 after
Headwaters Park, Downtown Fort Wayne
Join hundreds of others at the Fiesta Fort Wayne, a festival to celebrate the best of Latino and Hispanic culture and tradition.
The festival features very authentic Latin American cuisine and beverages, live music, craft vendors and piñatas, moonwalks and activities for children and folkloric dancers from Chicago, Indianapolis and Fort Wayne. There will also be Mariachi bands, games and lots of information including a Zumba Fiesta and a Job Fair (11 a.m. to 4 p.m.).  The Spanish-streaming radio station, radiolatinotv.com, will be broadcasting live from the scene. 

Summer Nights at the Embassy
125 W. Jefferson Blvd., Downtown Fort Wayne  
$5 Cover
There's still time to experience Summer Nights at the Embassy! Held every Wednesday through August 28, the event features live music by local artists. Admittance fee is $5, and guests may purchase food that is catered by local restaurants, as well as a cash bar. Enjoy the music in the ballroom and be sure to take a walk to the Parkview Health Rooftop Patio to see the nighttime city skyline. 
Featured musicians include: Aug. 7, Chris Worth; Aug. 14, Q and the Coldfusion; Aug. 21, Lydia Brittan; and Aug. 28, Fatima Washington. Purchase tickets at the STAR Bank box office at the Embassy, ticketmaster.com or by phone at 800-745-3000.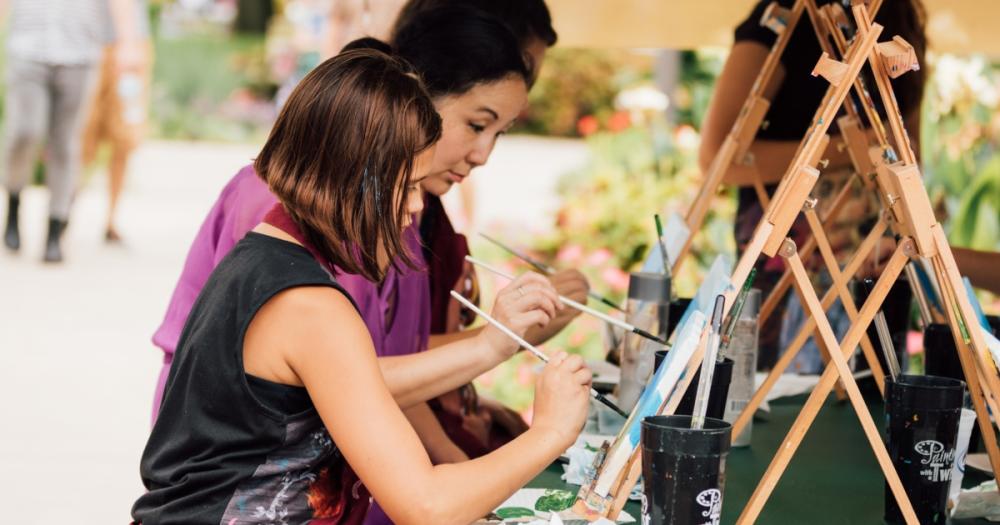 11th Annual Taste of the Arts Festival
Aug. 23, 24 — Free
United Art Campus, Downtown Fort Wayne
Taste of the Arts is a free family-friendly event that features children and adult activities and creations along with demonstrations and performances in music, literature, theater and art.
Sample and taste your way through food and beverage vendors and trucks while letting the kids join in lots of hands-on activities.
And, don't forget to take your camera to capture those just-too-cute young performers.
TinCaps Baseball
Parkview Field, Downtown Fort Wayne
Tickets start at $5
There's still time to take to catch a TinCaps baseball game throughout August and the first two days of September at the beautiful Parkview Field in downtown Fort Wayne.
Special theme nights and after-the-game fireworks make for all-inclusive fun for the entire family. For instance, the special event at the Aug. 7 game is Wine Tasting — Women's Night Out. Others include Aug. 5, Superhero Night; Aug. 9, Harry Potter Night; Aug. 19, Military Appreciation Night, and; Aug. 30, Fan's Choice Night. A complete listing of promotional nights and a postgame fireworks schedule is list on the TinCaps website. 
Guided Hikes
Eagle Marsh — Free
6801 Engle Road
Want to get outside before the weather keeps you in? The Little River Wetlands Project has just the thing — or things — for you.
A Rise and Shine quiet morning, guided hike is planned for Saturday, Aug. 10, from 6:30-8 a.m. at Eagle Marsh. Boots are recommended.
A Butterfly Diversity presentation highlighting all of the different butterflies on the preserves is Sept. 14, from 10 to 11:30 a.m. at the Eagle Marsh barn.
If you would like to take your small children along on some nature hikes, Short Hikes for Short Legs is held from 9-10 a.m. on Aug. 14 and Sept. 18.  Meet at the Eagle Marsh barn.
The Little River Ramblers group meets and hikes in a different location every Tuesday from 9-11 a.m. They will meet in August at Arrowhead Prairie in Roanoke and at Eagle Marsh in September. Participants should dress for the weather and boots are recommended. Binoculars are optional, but a good idea.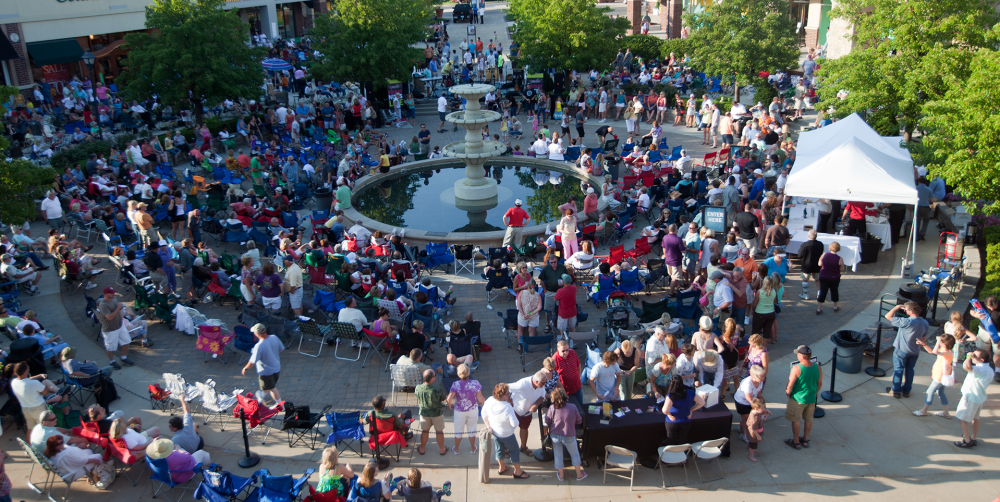 Friday Nites Live
Jefferson Pointe Shopping Center
4130 Jefferson Blvd.
Free
Friday Nites Live is another family-friendly, fun and free event! From 6:30-8:30 p.m. every Friday through August, join the crowds of people who meet at the fountain in the shopping center's outdoor plaza to dance and visit with neighbors and friends while listening to the music of local musicians.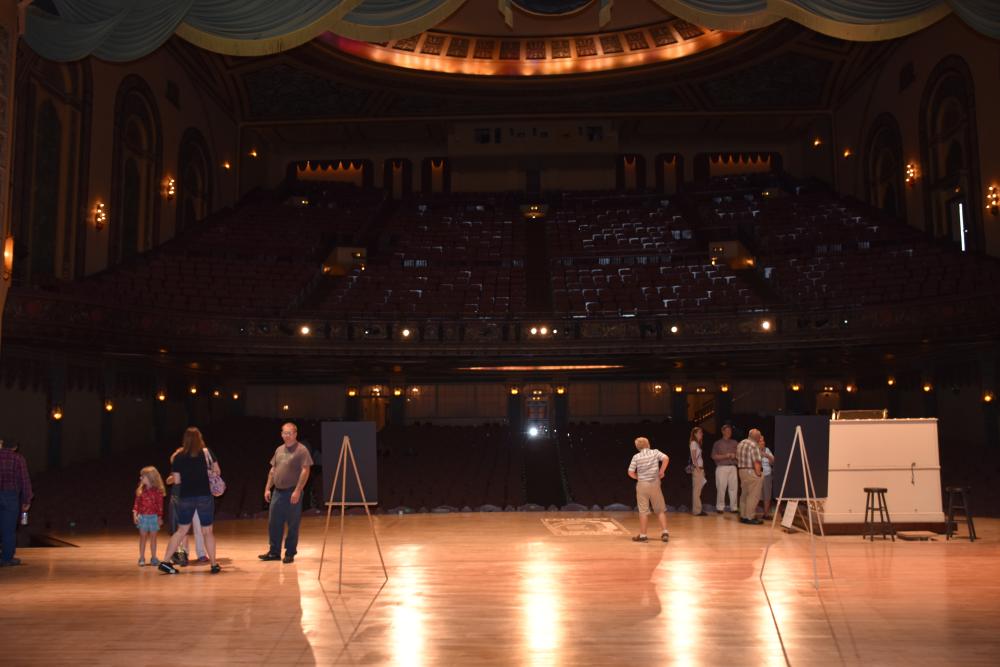 Be a Tourist in Your Own Hometown
Sept. 8, 12-5 p.m. — Free
Downtown Fort Wayne
 Mark your calendars for Be a Tourist in Your Own Hometown and tour 16 Fort Wayne museums and attractions for free during this annual event, including the Allen County Courthouse, Allen County Public Library, Artlink Contemporary Gallery, Cathedral Museum, Embassy Theatre, Foellinger-Freimann Botanical Conservatory, The History Center, The Landing, Lincoln Tower, The Old Fort, Parkview Field, Riverfront Fort Wayne, Science Central and the Fort Wayne Visitors Center.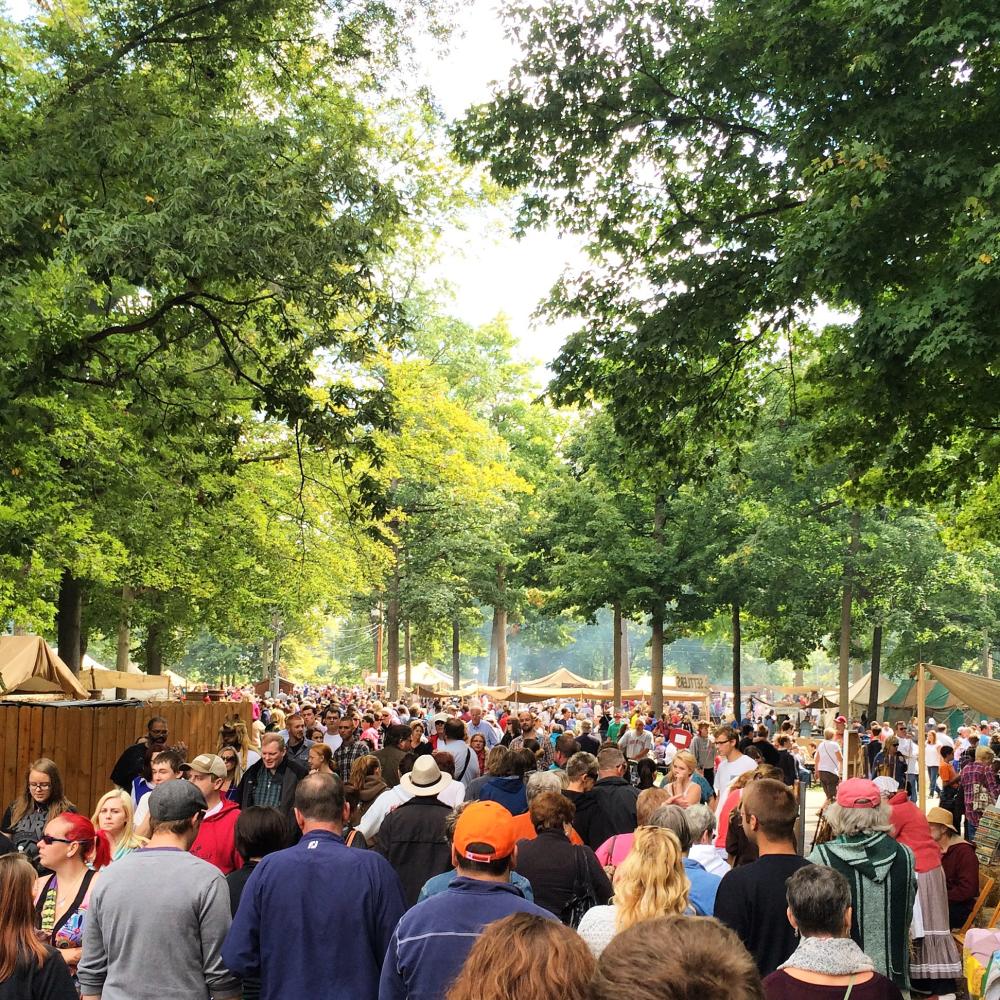 Johnny Appleseed Festival
Sept. 21-22 — Free
Johnny Appleseed Park, 1500 N Harry Baals Dr.
The Johnny Appleseed Festival is an annual event that attracts thousands of festival-goers and history buffs. Named after John Chapman, aka Johnny Appleseed, the festival features dress and crafts from the 1800 period styles. Enjoy a variety of food, along with antiques, roving entertainment,  a children's area military reenactment, farmer's market, pioneer encampments and demonstrations from trapper traders, tinsmiths, blacksmiths, apple pressers and more.