On a blustery afternoon, I stepped into Loving Café for the first time and was warmly greeted by savory, herbal scents.  The light green walls and calming Asian décor welcomed me right away, and I instantly felt a reprieve from the chaotic weather outside.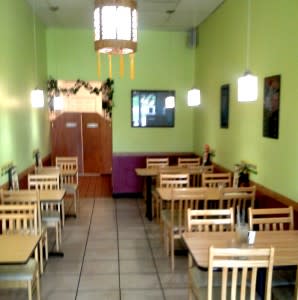 I sat at a table, expecting to be waited on, but I was told to order from the menu at the cash register at the front before sitting down. The menu was lengthy, filled with all types of healthy, delicious options.  (You can read them here.)  I honestly had a difficult time making a decision, but I finally settled on the Singapore Noodle dish, which contained vegetables with noodles and GMO soy protein and stir fried in a curry.  It tasted fresh and savory, and I enjoyed it while drinking an organic root beer.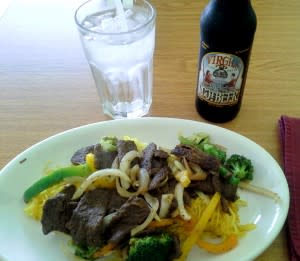 I was only in the Café for a half an hour, but many customers came in and out in that short period of time.  The food is great and the prices are decent, so it's easy to see why customers return to Loving Café!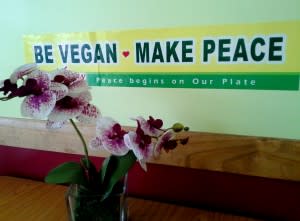 The only minor suggestion I have is that the TV playing "Friends" episodes detracted from the peaceful ambiance in the Café.  I would rather have heard the restaurant's soft instrumental music instead.  All in all, though, I can easily overlook this and highly recommend this eatery to anyone looking for a relaxing, healthy dining environment!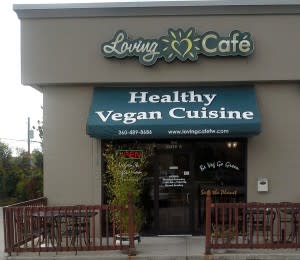 Visit Loving Café yourself at 7605 Coldwater Rd., on Facebook here, or online here.  You can also send the restaurant an email at info@lovingcafefw.com or give it a call at 260-489-8686. Hours: Monday – Saturday, 11:00 a.m. – 7:00 p.m.