Festivals, foliage, and more are here in Fort Wayne when autumn checks in for the season. Here is a sampling of what you can do to enjoy your time here!

Fall Festivals in Fort Wayne, Indiana
Johnny Appleseed Festival
September 21 and 22 - The Johnny Appleseed Festival is a staple of both the Fort Wayne community and for many people outside of the state!
The Johnny Appleseed Festival is a pioneer-themed time filled with shopping, food, and activities for visitors of all ages. Stop by the Farmer's Market for a bag of apples, cover your ears when you see the cannons fire or browse the many food and craft vendors. There is plenty to see and do here, and entrance to the festival is free. (There is a small charge for parking in the Memorial Coliseum lots, but free parking is available on the east side of the river.)
Salomon Farm Fall Harvest Festival
Hosted on the Salomon Farm Park grounds, this festival is a Friday-Saturday event that demonstrates techniques from our agricultural heritage. From grain threshing to hayrides to a farmer's market and a tractor parade, there is a lot to explore for the farming enthusiast. Keep an eye out for vintage tractors – including a rock crusher – and live horses, too.
Kuehnert Dairy Fall Festival
September 13 - October 27 - The Kuehnert Dairy Fall Festival is located on a working dairy farm, and is a great place for families to enjoy an afternoon on the farm. Activities include visiting the cows, learning about baby calves, a 5-acre corn maze, straw mountain, cornhole games, a jump pad, hayrides, pumpkin painting, and much more! Admission is $8 per person, and children 2 and under are free!
Discover more Fort Wayne Fall Activities!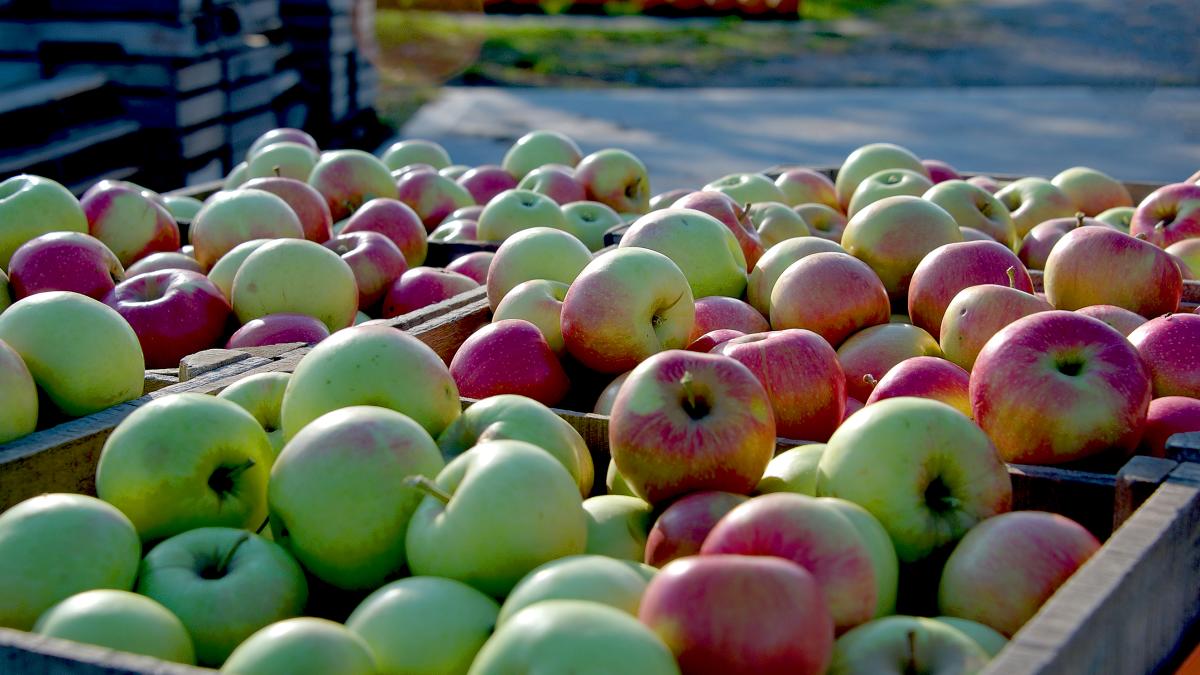 Fall Picking Season in Fort Wayne
Hilger Family Farm
Hilger Family Farm, this is the place to find a pumpkin. Located on the west side of town, it's rather rural, and there are lots of pumpkins to choose from. They also have hand-dipped caramel apples, cider, Indian corn, and hay bales for sale. On the weekends, special events like hayrides, are available.
Cook's Orchard
Cook's Orchard  – apples! Up on the northwest side of Fort Wayne, they have a variety of apples that you can pick. And, they have apple products, jams, jellies, and local honey. Pumpkins and gourds are also available.
Cedar Creek Produce
Cedar Creek Produce, located in Leo-Cedarville, is another pumpkin emporium. (You have to love the straw bale tractor on their facebook page!) When you drive up past the fields, you can see tons of pumpkins ripening in the sunshine, surrounded by vines. It makes you just want to pull over and start browsing!
Advanced Tree Technology
Advanced Tree Technology – in New Haven. They have a u-pick orchard with dwarf trees so that even the smallest members of the family can pick the fruit. Check their website to see which flavor of apple is coming into season. For example, Jonathan and Fuji apples are ripe for picking starting in September – more varieties are ready earlier and later in the season. Advanced Tree Technology also offers a u-pick pumpkin patch and sells all sorts of trees and windbreak plants.
Discover more Fort Wayne Pumpkin Patches and Orchards!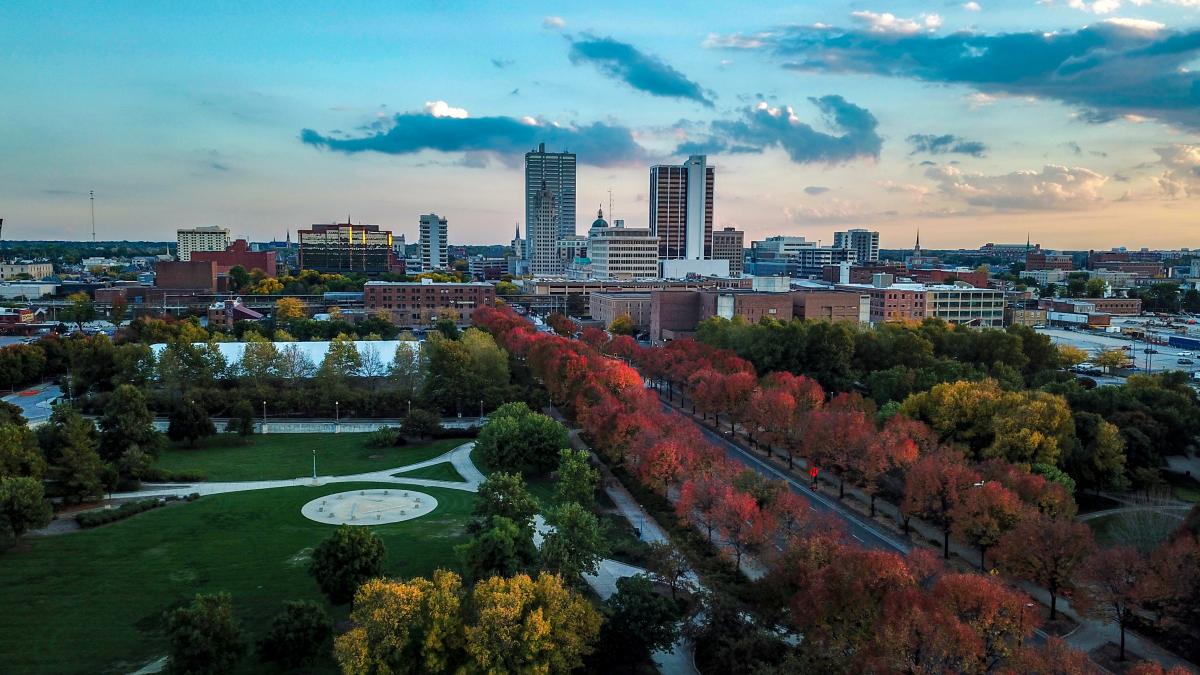 Places to See Foliage in Fort Wayne
Fort Wayne Children's Zoo
The Fort Wayne Children's Zoo closes on October 6 this year. This is always a fun time to visit, as there are pumpkins and cornstalks and gourds all over the place! (Don't miss the peacocks that also like to peck at the local produce.) Of course, the weather is variable, but the last day is usually sunny and warm, and you can have a last creamy ice cream cone outside. Check out the African Journey for some especially nice fall foliage; the super-high hills around the lions' area have crisp, golden grasses and the changing leaves frame the creeks so beautifully.
Discover the Best Spots to See Fall Foliage in Fort Wayne, Indiana
Riverfront Fort Wayne
Take a boat ride up Fort Wayne's waterways to learn about the history of the region, and to get a good look at the fall foliage that surrounds our waterways.
Area Parks and Preserves
Fox Island, Metea Park and more – Don't forget about Fort Wayne's many parks and wilderness preserves, where you can take a hike, go bird watching, learn about the local nature scene, or just have some quiet time. Check out this article to see the specifics on some of our parks and preserves. Hunt around: you should be able to find something close to your part of town!
Start planning a fall weekend away in Fort Wayne, Indiana!
*This post was originally published September 2017 and has been updated and reformatted.