(Above) Fort Wayne offers an array of restaurants that feature locally sourced ingredients on their menu, such as this pork loin from Gunthorp Farms with bacon braised cabbage created by Chef Matthew Nolot at his farm-to-table restaurant, Tolon.
Note: COVID-19 Pandemic precautions have limited dining options. Please contact the restaurant directly before planning your visit.
The local food scene in Fort Wayne, Indiana is hotter than ever with over a dozen local dining options for those who enjoy dishes made with locally sourced ingredients and prepared by some of Fort Wayne's most talented chefs.
These popular restaurants, breweries, distilleries and food trucks each serve delicious local fare by sourcing the freshest local ingredients and working closely with Northeast Indiana's small family farms such as Atom Acres Farm, Berry Hill Farm, Country Gardens and Farm Market, Fox Trail Farm, Gunthorp Farms, Hawkins Family Farm, Hoffman Certified Organics, Joyfield Farm, Parr Family Farm, Seven Sons Farm, Windrose Urban Farm, and Wood Farms.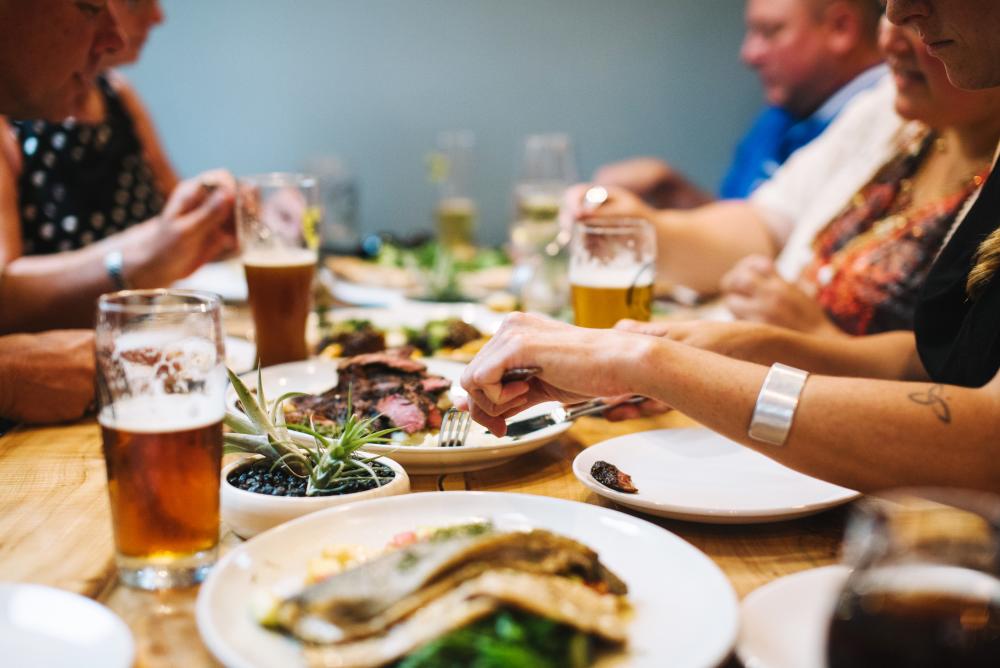 The Best Locally Sourced Dining Options in Fort Wayne, Indiana
Here are the Fort Wayne restaurants where you'll find a variety of seasonal, locally sourced ingredients on their menu year-round:
On-the-Go Locally Sourced Meals
Looking to enjoy a locally sourced meal while you're on-the-go in Fort Wayne? Check out these popular delis located in two of the city's locally-owned food markets. Both feature daily soups and sandwiches, with organic salad and hot food bar items that are locally sourced in season and include vegan and vegetarian options.  
Locally Sourced Food Trucks
Food trucks are another great place to find locally sourced ingredients in Fort Wayne. Look for these local food favorites at festivals, music venues, our Saturday farmers markets and during Lunch on the Square on Thursdays all summer long. Which one is your favorite?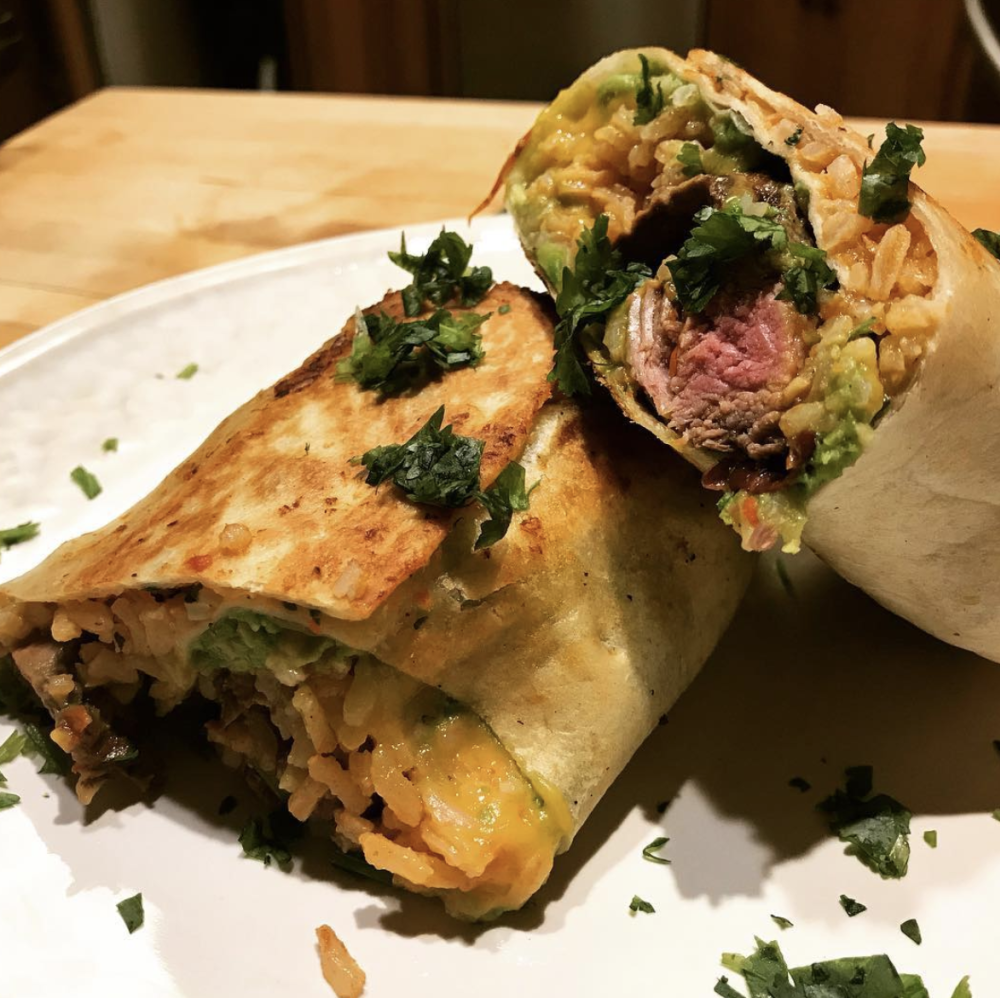 Death by Burrito from the Sol Kitchen Food Truck featuring beef from Wood Farms.
Locally Sourced Brunch Options
Be sure to make time for a relaxing, locally sourced Weekend Brunch. These Fort Wayne restaurants feature special Brunch menus on Saturdays and/or Sundays highlighting ingredients produced across Northeast Indiana.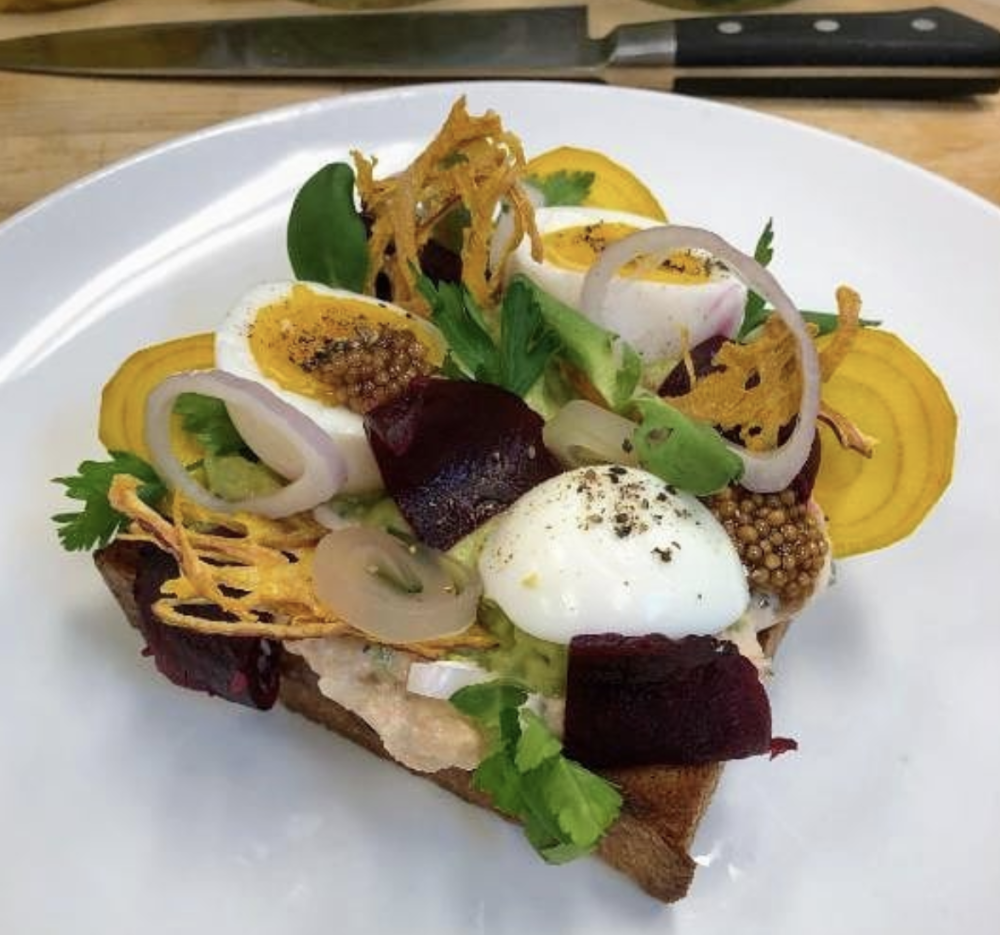 Avocado toast topped with salmon, beets, local eggs, pickled mustard seed, shallot, parsley and crispy onion is on Junk Ditch Brewing Company's seasonal Brunch menu.
Both passionate locavores and those just seeking to enjoy the taste of our region have lots of delicious locally sourced menu options to choose from across the city. Enjoy all the bounty that Northeast Indiana has to offer as you eat local and drink local in Fort Wayne. Share your local food photos and experiences with #OurLandOurTables.