An icon of the travel and handbag industry and a homegrown favorite, Vera Bradley is a leader in creating purposeful products with a touch of pattern and color for customers' daily life.
Join us in discovering how Renee Stoffel, Design Manager, and her design team take an idea and bring it to life at Vera Bradley. From finding inspirations in Fort Wayne to rethinking a Vera Bradley classic, Stoffel shares what makes Fort Wayne special and how she and her team are reimagining what we carry when we travel.
Locally Loved Fort Wayne: Renee Stoffel
Q: Tell us how you got started in the design industry.
Growing up around my mom and grandmother who both had an eye for design and a love of sewing, led me to pursue a degree in Merchandising and Fashion Design. While in college, I was fortunate enough to have an internship at Vera Bradley, where I fell in love with the people and work of designing handbags, luggage, and everything in between. And as the Design Team Manager, I lead a team that designs products for everything, from the smallest bag charm to our large rolling luggage.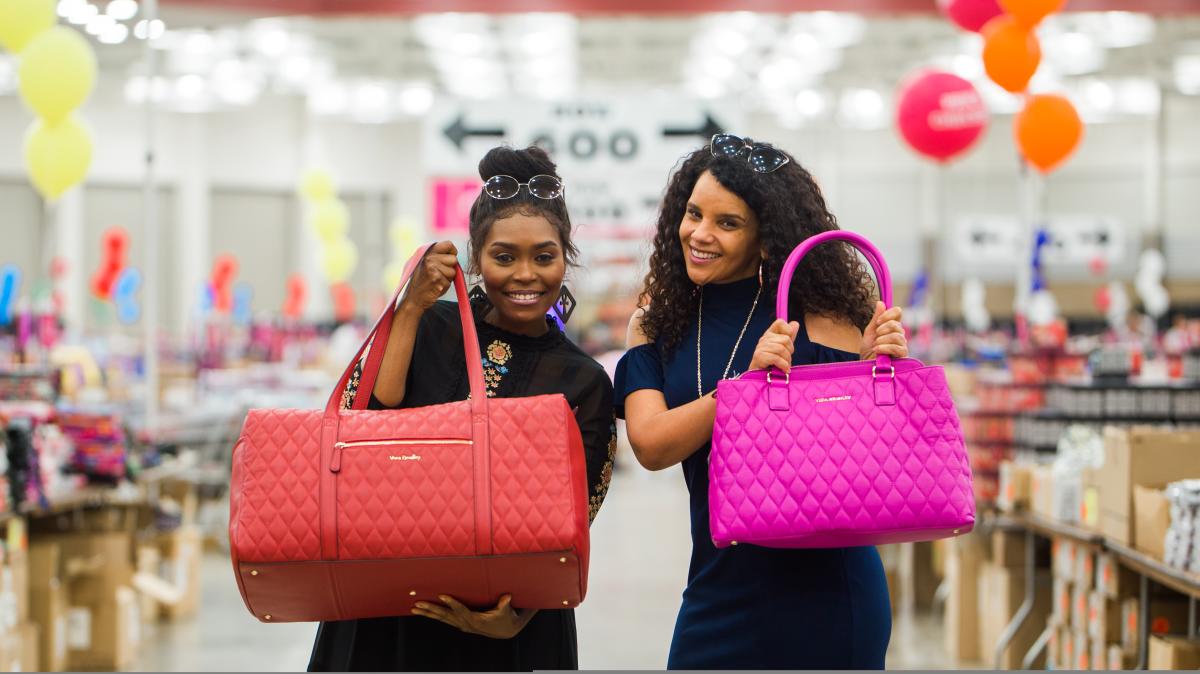 Q: Can you walk us through your design process? How does everything come together?
The design team are the ones who think of a concept and who bring that concept to life with the help of the trend and print team. Our design process is the perfect balance between the art with print and color and shapes, and the science side of proportions and functionality. As we bring a big idea to life, we work closely with the trend team to analyze macro trends and the pulse of the industry - what's happening in the world - for example, while many people are working from home, we have to think through how the industry and consumer needs are shifting. From here we decide how to interpret these trends and make them fit with the Vera Bradley customer. Then we get to start concepting these ideas and pulling the design pieces together. 
One of my favorite projects was when we were given the challenge to rethink our iconic large duffel a few years ago. The iconic large duffel was the first bag Vera Bradley co-founders, Barbara Bradley Baekgaard and Pat Miller, started with. We were challenged with - how do we bring new life to this bag and get people excited about it? We came up with this lay-flat design concept that opens easily and you pack it like a suitcase. This design won an award from the Accessories Council as an innovation within travel! This will always be one of my favorite projects!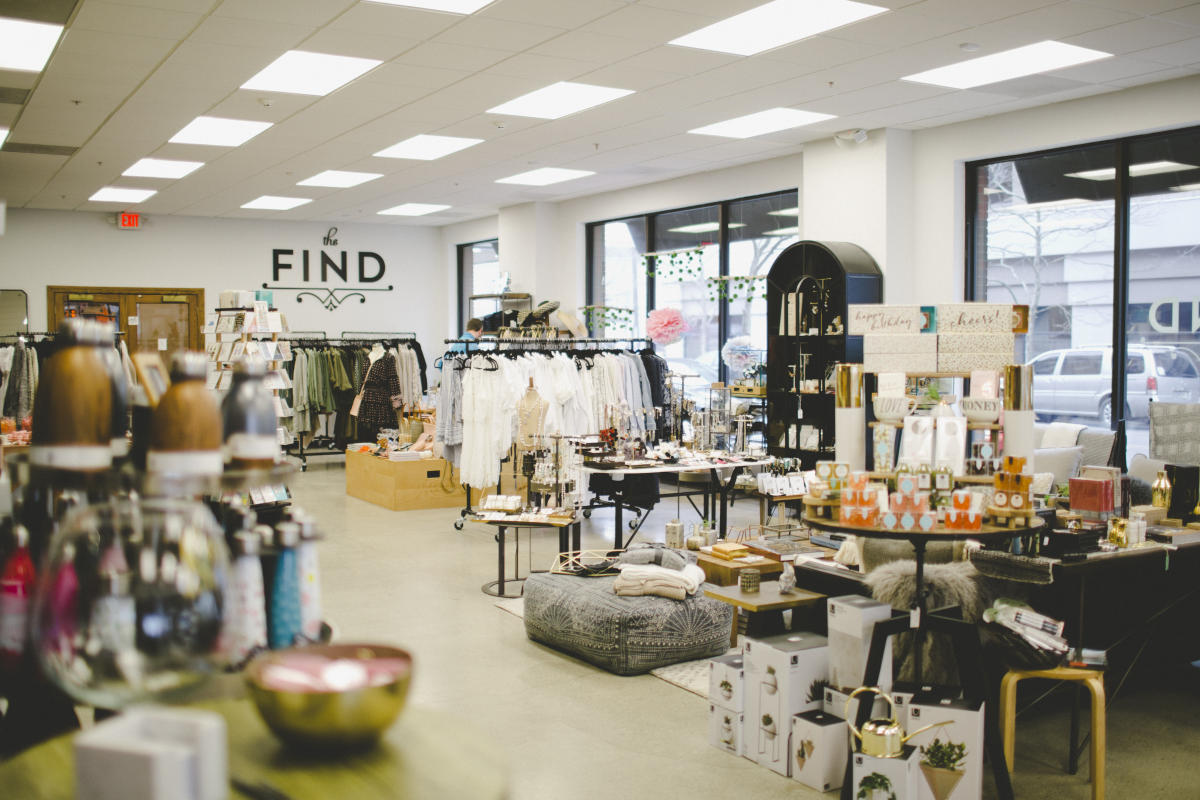 Q: How would you describe Fort Wayne's design community? Where do you find inspiration?
When I returned to Fort Wayne after college, I lived downtown for a time. From all of the murals downtown to the artisan vendors at the farmers markets and galleries, the Fort Wayne design community is emerging and continually growing. Our design team finds inspiration from various boutiques around town including The Find, a women's fashion boutique in downtown Fort Wayne, and goodMRKT at Jefferson Pointe, which offers a great opportunity to see artisans that you might not expect and who have a positive impact in the community and around the world.
Q: When you have a free day in Fort Wayne, what do you like to do?
I would spend the early part of the day with my husband and daughter at the Fort Wayne Children's Zoo or going downtown to Promenade Park. A lot of the day would be spent out and about at various shops - we have a great community for that. We would also stop by a local coffee shop. Also, we recently found out about Eagle Marsh - it is a great place to get out and do something different by exploring their trails. If I could sneak away for a date night, I would probably have dinner at Club Soda - the upstairs patio is the best place for a date night. 
Rapid Round Visitor Questions
1. What are some of your favorite restaurants in Fort Wayne (aka The City of Restaurants?)
I would absolutely recommend Club Soda for a great date night location. Junk Ditch is a local brewery where you can find something for everyone. I lived above JK O'Donnell's for a while, so that is another fun restaurant. Outside of downtown, we love Salvatori's, which is a great family-friendly dining experience.
2. What are some of your can't-miss Fort Wayne events?
You, obviously, can't miss the Vera Bradley Annual Outlet Sale. The Annual Outlet Sale is another place we find inspiration. We really get to know our customers at the sale where we can talk with them on the floor or at the registers. The Vera Bradley Annual Outlet Sale really brings together the community from all over the country! Another can't-miss event is the Three Rivers Festival and specifically their fireworks. The fireworks have always been one of my favorite activities of the summer that has become a tradition.
3. Where do you like to take visitors to experience Fort Wayne?
For a downtown weekend, I would start with brunch at Fortezza. From there, depending on the time of year, I would sneak in a Komets Hockey game in the winter. If it is summertime, I would see if there were any events happening at Headwaters Park or pop into places around downtown. If I was hosting another family, I would recommend the Fort Wayne Children's Zoo - hands down!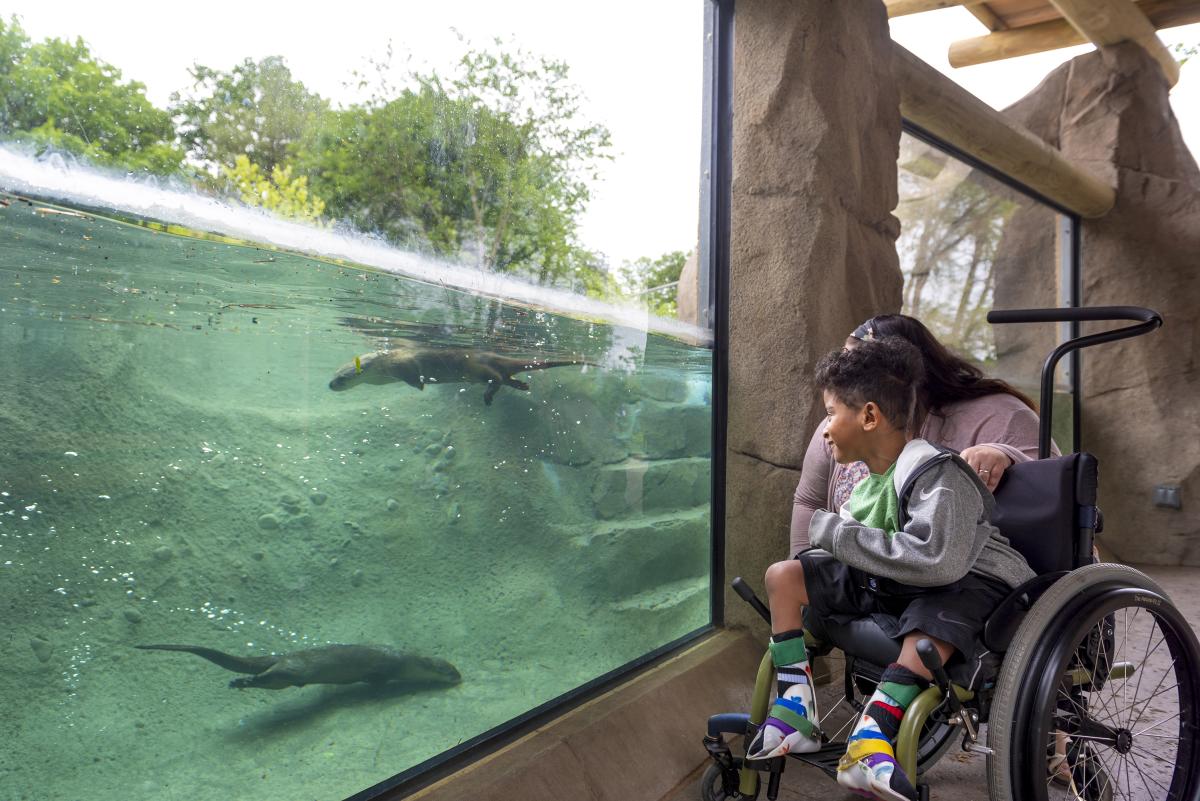 4. What makes Fort Wayne special to you?
Fort Wayne has that big city feel, but with a small-town community feel where everyone wants to say hello to you on the street. I've also loved seeing how much Fort Wayne has grown. There are so many exciting things happening.
5. What has been your favorite moment in Fort Wayne?
My favorite moment in Fort Wayne has been when I got engaged at the Fort Wayne International Airport. As I was flying home from a work trip to Asia, when I got off my plane at the gate, I saw my boyfriend at the time standing there dressed up in a suit. I was confused about how he got upstairs and what he was doing, but at that moment, he got down on one knee with a sign like a taxi driver asking me to marry him. Now, anytime I fly out of the Fort Wayne International Airport through that gate upstairs, I always think of that moment.