There is no one more in the know about Fort Wayne's riverfront and river activities than Cara Hall, whose life, business, and passion focus on celebrating outdoor recreation and riverfront fun! Owner of Fort Wayne Outfitters, Cara Hall can, most days, be found finding products to sell in her store, renting equipment, or out on one of Fort Wayne's three rivers paddling. 
Rivers and outdoor recreation are a major theme flowing through Hall's life, passion, and services she provides to residents and visitors who want an accessible way to discover our 8 miles of riverfront in downtown Fort Wayne. 
Locally Loved Fort Wayne: Cara Hall
Q: Tell us a little bit about you and Fort Wayne Outfitters.
We opened [Fort Wayne Outfitters] 13 years ago to provide an accessible way for people to get on our rivers in downtown Fort Wayne. We were drawn to this building [once an 1880s train depot] and opening a business in a beautiful space. I also live on the St. Joseph river in Leo and have always enjoyed kayaking there. So, we started [the business] to offer a way for people to enjoy our rivers in downtown Fort Wayne.
Q: What do the rivers mean to you and your business?
Our rivers feel like the heart of Fort Wayne, to me. They're so beautiful and peaceful. I keep saying the word accessible, but [Fort Wayne's rivers] really are an easier paddle most times of the year for new kayakers. People often feel intimidated to try kayaking for the first time, and our rivers are easier for beginners. Families can go out and enjoy them, and there is a lot of cool areas you can explore with nice vistas of the downtown skyline. You get that nice downtown feel, and the natural aspects at the same time.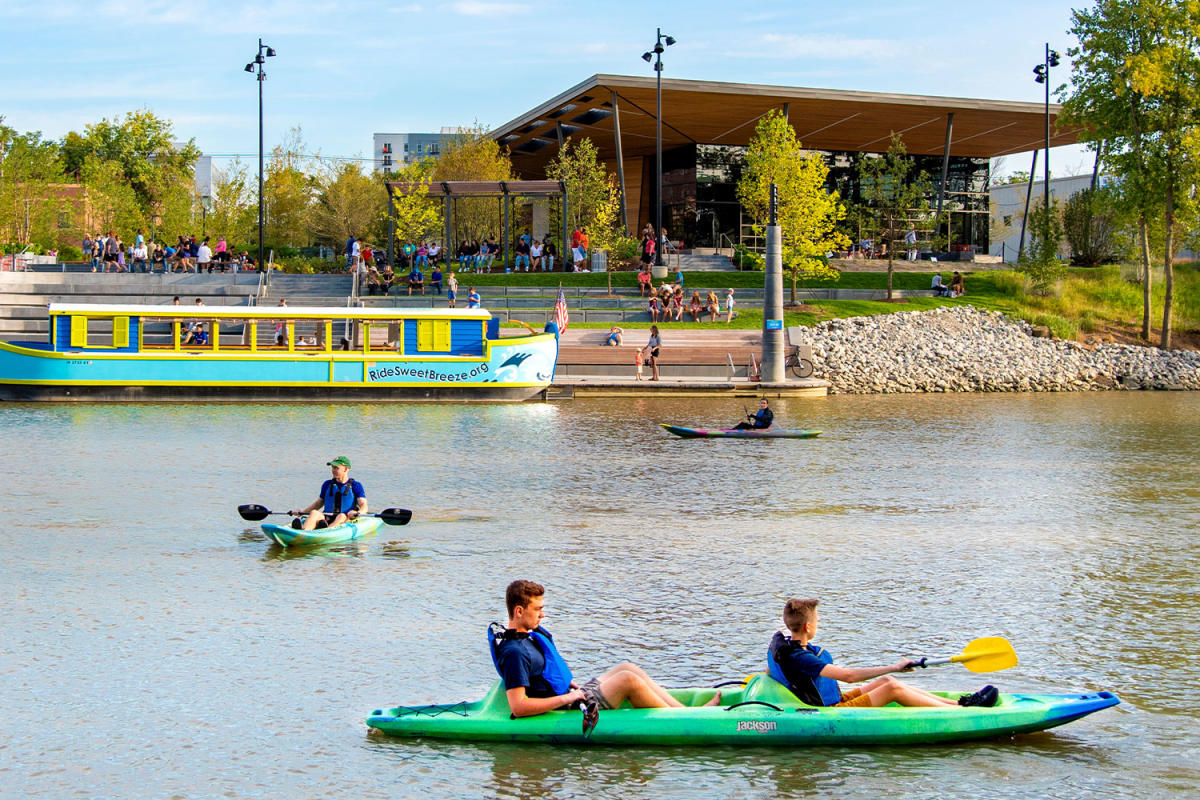 Q: What makes you excited about the future of Fort Wayne's riverfront?
Promenade Park has been a big boost for us since we're right here in the center of it. Before Promenade Park, there wasn't a centralized location for people to come down and enjoy the rivers. The park has really given people that focal point. I'm excited about the future of the riverfront because of how well it's been embraced so far and the new additions that are going to continue. I am excited to see it keep growing!
Promenade Park is Phase 1 of a 3-part community project to redevelop Fort Wayne's riverfront. Phases 2 and 3 of the redevelopment will include private investments and more public spaces for riverfront activities.
Q: What makes Fort Wayne's outdoor recreation special or unique?
Fort Wayne's outdoor recreation is unique because there are so many things to do in a really close area. You can paddle a kayak, canoe, or paddleboard. You can do yoga on the sides of the riverfront. You can run or bike more than 120 miles of paved trails. Then a few miles away there are mountain bike trails. There are a lot of good options to get outside in a really condensed area - making it a little activity hub in downtown Fort Wayne.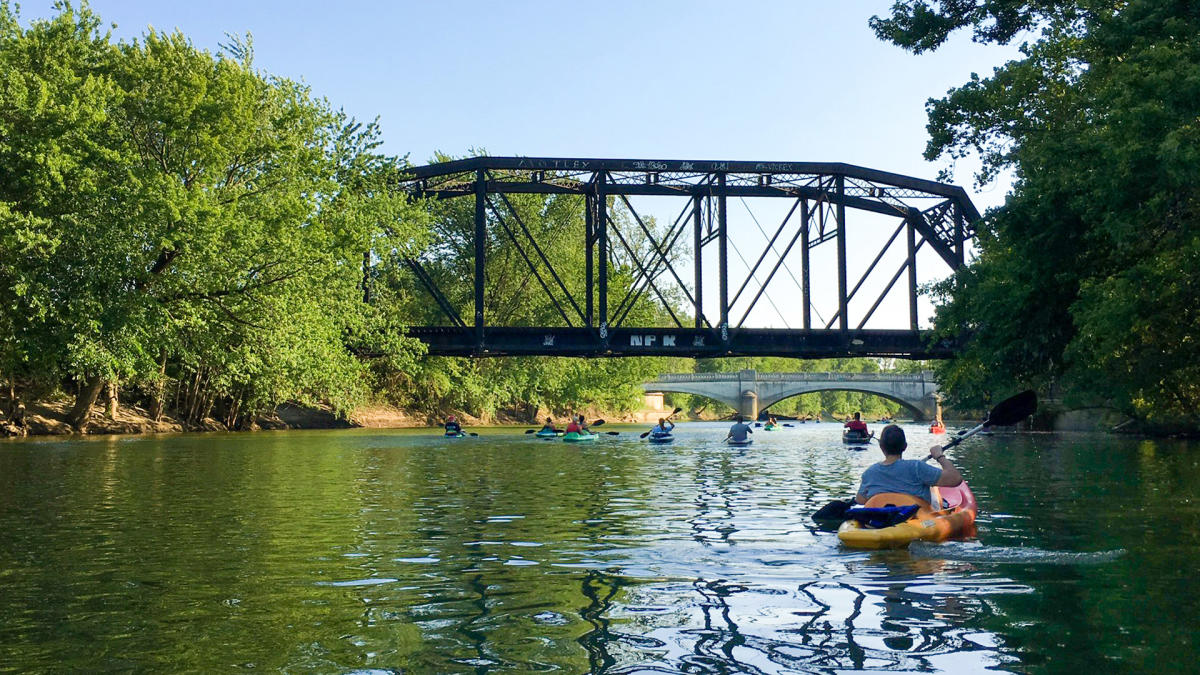 Q: What is your favorite way to spend a free day in Fort Wayne?
If I have a free day, I usually go paddling! I love to go out on the kayak - paddle around, explore, and sometimes just float and get away. I also love to bike and go for a family bike ride. Doing both in the same day would be the best day off.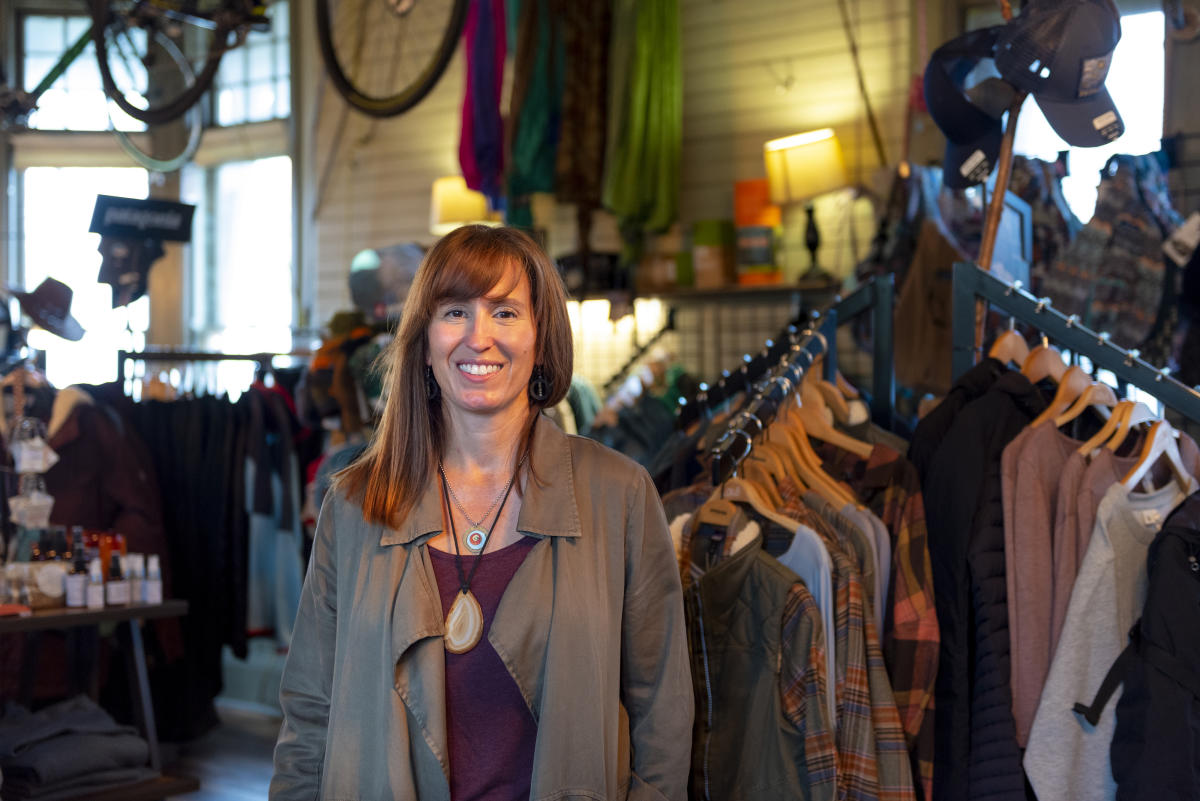 Rapid Round Visitor Questions
1. What are some of your favorite restaurants?
I love the deck because you're outside on the river, and I love anywhere where you can be outside and eating. I also love Bahn Thai. The spring rolls are really amazing. I'm vegetarian, so I am always looking for vegetarian options wherever I go.
2. What are some of your can't-miss Fort Wayne events?
I like the Dragon Boat races. That's one of the events that until you're there and experience it - it is hard to imagine how exciting it is. I have participated in the event. I am not a very competitive person, but the moment I stepped into the boat I became really competitive. There is a lot more to the Dragon Boat races than I anticipated, so it was really cool.
3. Where do you like to take visitors to experience Fort Wayne?
There are a lot of murals around downtown, and I would walk out-of-town guests around downtown to experience those murals. There are also a lot of cute little stores in the West End Shops that are really unique. Lots of restaurants and dining out. The art museum is also awesome, I love going there. And, then getting outside at Franke Park or just downtown on the trails. Then paddling, of course, you have to get out on the rivers!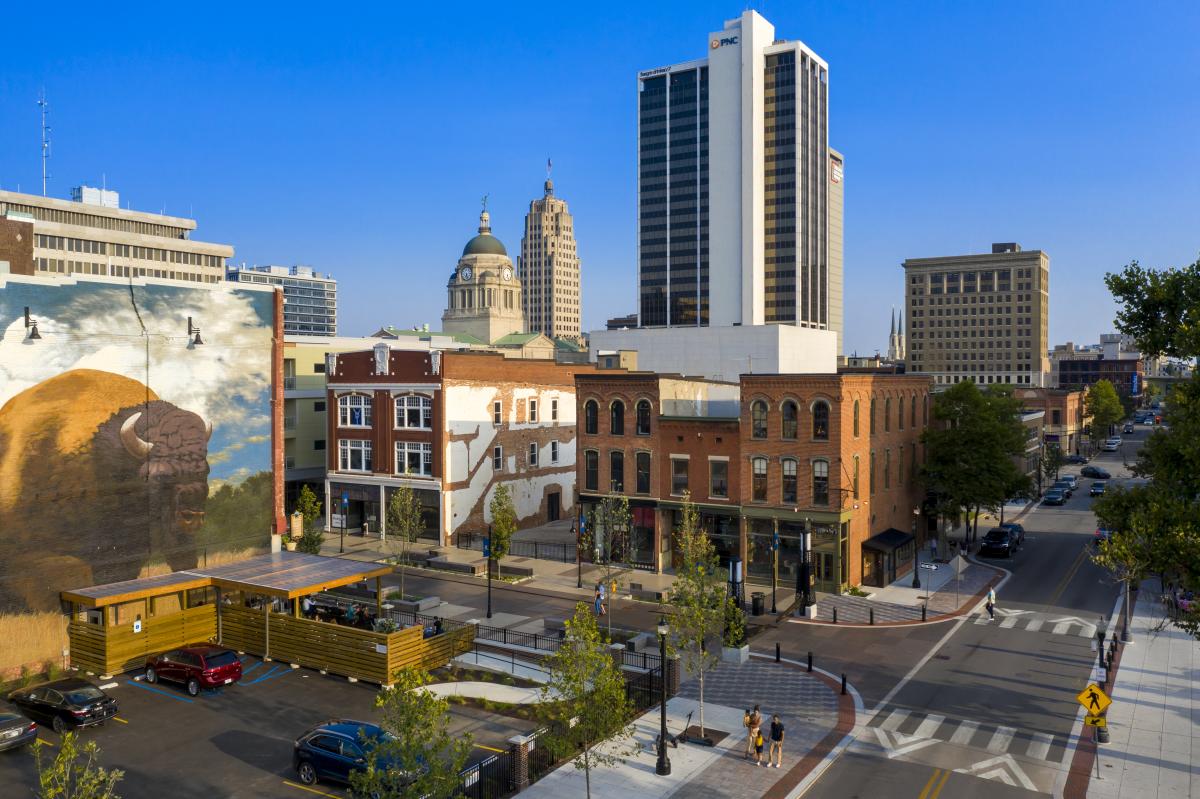 4. What makes Fort Wayne special to you?
Fort Wayne is special because it has all of the big city amenities, but it is not too big to navigate. It's affordable. It has all of these great features with the rivers and a great trail system. We have a lot of really unique outdoor options for a town our size.
5. What are some of your favorite moments you've had in Fort Wayne?
I would say I have had several favorite moments, but they're all the same. And, it's when people, even residents whole have been here all their lives, go out and paddle for the first time. Then they come back and say - "I never knew what that was like" or "I never knew we have this asset here." It's that same reaction we get from so many people. That is really what brings us a lot of joy - people that experience and then understand the big asset we have here [in downtown Fort Wayne.]